If you were diagnosed with Parkinson's disease following exposure to paraquat, you could seek compensation by filing a paraquat lawsuit.
Yet, many individuals question how long it will take to settle, given the increasing number of cases connecting paraquat to Parkinson's disease.
So, how long does it take to settle a paraquat lawsuit?
The exact length of time it will take is unclear. The first paraquat lawsuits were filed in 2016, and claimants might have to wait longer before getting compensation.
This post will discuss the possible timeline in detail, give you more updates on how these lawsuits are progressing, and help you understand your legal options. Keep reading to learn.
What Is Paraquat and How Is It Used?
Paraquat is a chemical that kills grass, weeds, and other undesirable vegetation. Although the substance has been outlawed in many nations, it remains one of the most commonly used herbicides globally. Paraquat is legalized in the U.S.
The Environmental Protection Agency (EPA) classifies paraquat as a restricted-use chemical. That means only authorized applicators, like commercial farmers, can use it.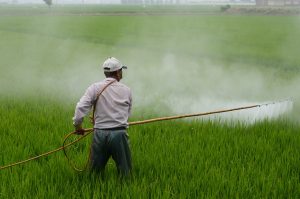 However, this EPA decision has caused much criticism, with many agencies advocating for a ban on this herbicide in the U.S., mainly because of paraquat's link to Parkinson's disease.
According to the Centers for Disease Control and Prevention (CDC), paraquat is more harmful than other herbicides, and swallowing tiny amounts of this chemical can be lethal. The detrimental effects of paraquat can also result from inhalation or skin absorption.
How Long Does It Take to Settle a Paraquat Lawsuit?
So, how long does it take to settle a Paraquat lawsuit?
The initial paraquat lawsuits against manufacturing companies were filed in 2016. Several years have passed, yet it is only recently that the status of these lawsuits has made significant moves.
For instance, the top U.S. district court recently denied the defendant's attempt to dismiss the paraquat lawsuit.
The trial date was also delayed to allow the conclusion of depositions of the increasing number of cases, even though the first trial to address the lawsuits was slated recently. As a result, the first bellwether trial for paraquat lawsuits will be delayed.
That implies that defendants can make settlement offers to plaintiffs before the cases go to trial. But most litigants are unlikely to get compensation until much later.
Defendants in the Paraquat lawsuit
Syngenta, a Swiss agricultural firm that oversees Syngenta Corporation and Syngenta Crop Protection LLC, and Chevron Phillips Chemical Company, are the main defendants in the paraquat litigation.
Paraquat is currently produced by Syngenta, although Chevron Phillips produces and distributes Gramoxone across the U.S., which also contains paraquat.
Why should you still file a paraquat lawsuit even with this delay?
It will take some time for paraquat lawsuits to settle. But filing a paraquat lawsuit now can help you get compensation for the damages incurred due to the manufacturer's negligence.
The compensation can cover your medical expenses, lost wages, continued treatment, pain and suffering, and other damages.
Filing a paraquat lawsuit can also pressure chemical manufacturers to halt the production of these hazardous substances or, at the very least, include warning labels on their products.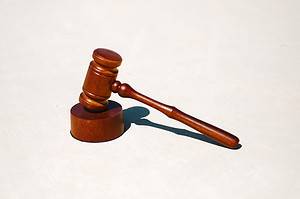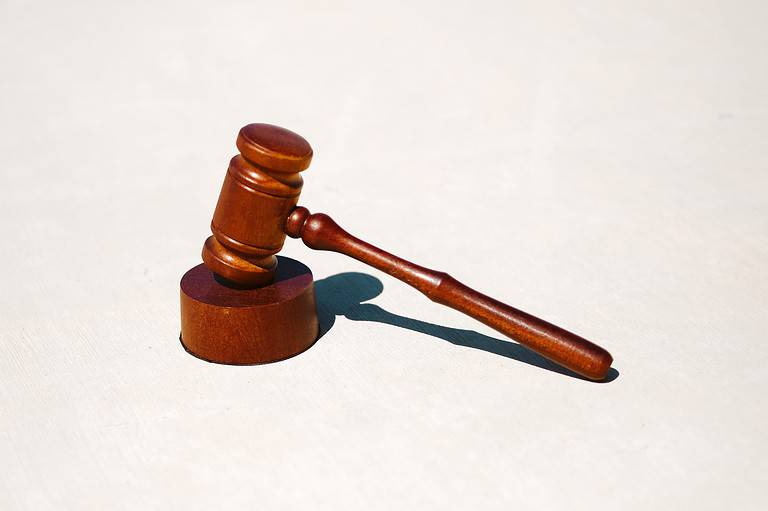 The packaging of these paraquat-containing herbicides has no warning signs stating that exposure to paraquat can lead to Parkinson's disease. Worse, paraquat manufacturers still deny claims that their products are toxic.
Taking these manufacturers to court is frequently the only option to force them to acknowledge their wrongdoing and recall unsafe items from the market.
What Is a Bellwether Trial and What Does It Mean for Potential Settlements?
A bellwether trial is the legal equivalent of a test lawsuit in a big mass tort litigation involving thousands of plaintiffs. It is not logistically possible to take each case to trial when this many people file claims.
For that reason, a small number of selected cases are tried to offer everyone involved in the lawsuit a clearer sense of the settlement awards the victims can obtain.
Furthermore, these trials allow the plaintiffs' and defendants' counsel to test their theories and set basic rules for subsequent trials in multidistrict litigation (MDL).
MDLs are similar to class action lawsuits allowing the concurrent trial of multiple cases before a judge or jury.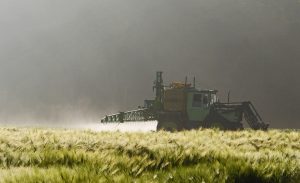 But unlike class action actions, the claimants in an MDL are not merged. Instead, the MDL groups them to allow several judgments based on a single presentation of justifications and evidence.
Got a Legal Issue? Let Us Help You Find An Attorney Near You
That also implies that the settlement received by the plaintiffs may vary, and some group members can accept compensation while others choose to reject it.
Contact a paraquat lawyer for more details about these MDLs and to know whether your paraquat lawsuit will be added to one. These attorneys can assist you in getting a better understanding of the details of this litigation and how it may impact your legal case.
Paraquat global settlements
Paraquat settlement awards are still theoretical because the legal process is still in its initial stages. Also, the anticipated settlement amounts will change as the action progresses.
But given that bellwether cases are typically used to kick off these settlement negotiations with the opposing party, a global settlement will likely be reached.
For example, the defendants might be compelled to sign a sizable settlement amount for the pending paraquat lawsuits if a bellwether trial rules in favor of a global settlement.
Factors Influencing How Much You Can Get from a Paraquat Lawsuit Settlement
It is impossible to estimate the settlement amount until the case moves forward. The defendant will fight to make the lowest payment possible from their point of view.
Multiple factors could affect these payouts, including the following:
The outcome of the bellwether trials
The number of paraquat lawsuits filed and consolidated into the MDL
The causation evidence brought by the plaintiffs demonstrates a link between paraquat exposure and Parkinson's disease
Consider speaking with an experienced paraquat lawyer soonest possible to discuss your case to get more information about these settlements and how these factors can affect your case.
These lawyers can explain the settlement process to you in detail, address any concerns, and help you understand the timelines and possible settlement amounts.
Qualification Criteria for Filing a Paraquat Lawsuit
You must meet specific requirements to be eligible for a paraquat lawsuit. These include:
You are an authorized paraquat applicator and were exposed to it in some way
You were exposed to the chemical through agricultural overspray, paraquat drift, or groundwater contamination
You got a Parkinson's disease diagnosis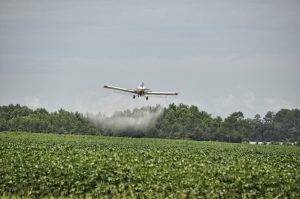 It can be very hard to pin down and prove these requirements. Therefore, you should consider having a lawyer experienced with mass torts review your case to ascertain your eligibility.
Who qualifies for a paraquat lawsuit?
Thousands of people may have suffered exposure to paraquat and possibly developed Parkinson's disease. Some of those exposed to paraquat include:
Agricultural workers and farmers
Applicators of herbicides and other pesticides
those who go to rural schools near fields where paraquat is sprayed
People who reside near areas or farms where paraquat is sprayed
You might still be able to file a lawsuit if you used paraquat directly, resided or worked in an area where it was used, and afterwards developed Parkinson's disease.
Consult a paraquat lawyer to learn more about your legal options, your eligibility, and what you should do to obtain the compensation you deserve.
The Link Between Paraquat and Parkinson's
Parkinson's is a chronic neurological disorder that worsens over time. The condition is caused by the death or degeneration of specific cells (dopaminergic neurons) in the substantia nigra area of the cerebral cortex.
The disorder causes involuntary movements such as shaking, imbalance, and stiffness. These symptoms tend to appear gradually and worsen over time.
Most patients manifest mental and behavioral changes, walking and talking difficulties, speech and memory issues, exhaustion, and sleep issues as the disease progresses.
A staggering number of studies on the relationship between paraquat exposure and Parkinson's disease suggest that paraquat increases the likelihood of developing the disorder.
For example:
How Long Do You Have to File a Paraquat Parkinson's Lawsuit?
Time is of the essence when it comes to filing a paraquat lawsuit. You have limited time to launch a paraquat Parkinson's case due to the statute of limitations.
These deadlines typically range from one to six years, although they will also depend on your state and the kind of claim filed. This time frame, however, might change if there are exceptions.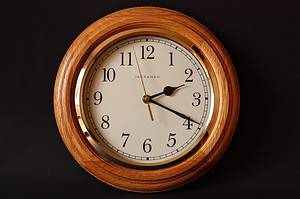 Therefore, you should consider discussing your case with a lawyer immediately to avoid missing the deadline for filing a lawsuit.
These attorneys know the particular state laws governing these deadlines and can ensure that the necessary paperwork and motions are produced and filed before the deadline.
Contact an Experienced Paraquat Lawyer Today!
So, how long does it take to settle a paraquat lawsuit? The bottom line is that we cannot tell how long a paraquat lawsuit will take to settle. But you can be assured that if you are eligible for a case and present strong evidence, you could get the compensation you deserve.
At Legal Giant, we can link you with a knowledgeable paraquat attorney to examine your case carefully, determine whether you qualify to file a paraquat claim, and advise you on your next steps.
Our partner attorneys gather evidence to prove your claim and represent you in court to fight for your full compensation.
Contact us for a free, no-obligation consultation today.