Did you know that Paraquat has been around since 1962? Yet, it's only until recently that individuals began to file lawsuits against responsible manufacturers who failed to inform consumers of the possibility of contracting Parkinson's disease following Paraquat exposure.
Thomas Hoffman of St. Clair County, Michigan, was the first to file a lawsuit against Syngenta and Growmark in 2017. Unfortunately, he passed away at age 63 due to Parkinson's disease soon after filing a lawsuit.
Numerous paraquat lawsuits have been filed in state and federal courts since. But what is the average settlement amount for paraquat lawsuits?
The average settlement for Paraquat lawsuits is between $100,000 and $150,000 per claimant. However, the compensation for your injuries will depend on the particular details of your case.
Therefore, this blog post will help you understand the factors that may influence the amount you collect in a paraquat lawsuit. Read on to learn.
What Is the Average Settlement Amount for Paraquat Lawsuits?
Your eligibility for compensation after paraquat exposure depends on several critical factors. No lawyer can estimate the reimbursement you might be able to receive without thoroughly reviewing your case.
An attorney can assist you in analyzing the elements of your claim and figuring out how to put together a claim that will fully compensate you for your damages.
Here are the factors influencing the average settlement amount for paraquat lawsuits:
When did you receive your Parkinson's diagnosis?
If you were only recently diagnosed with Parkinson's, you might not yet know how rapidly your symptoms will worsen or how it will affect you in the long run.
Symptoms of Parkinson's develop gradually and worsen with time. Although your current symptoms may be minimal, you should expect more symptoms to appear soon.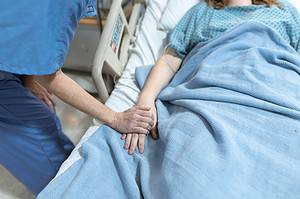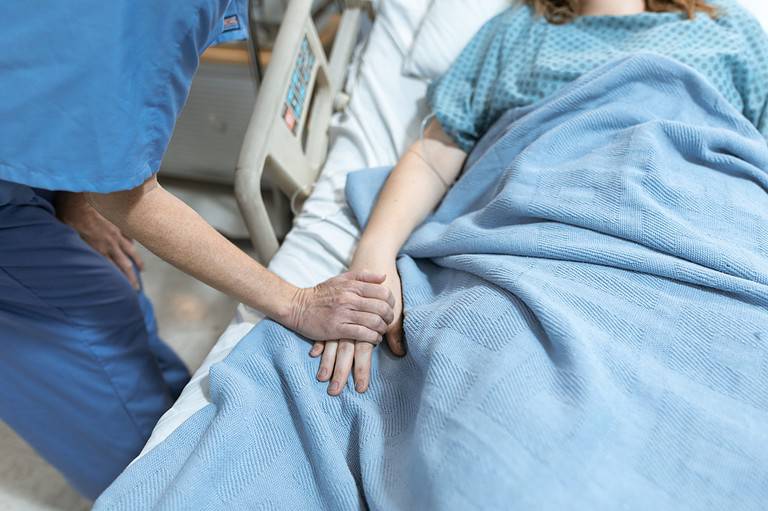 On the other hand, if you were diagnosed with Parkinson's disease a while ago, you may better understand how the condition develops, including how rapidly you will likely deteriorate and what effect on your life to expect.
What is the cost of your medical treatment?
There is no known medicinal cure for Parkinson's disease. However, seeking medical care often alleviates the symptoms you experience, making it easier for you to have control over your life.
Medical care may be quite expensive. Medical expenses greatly influence the average settlement amount for paraquat lawsuits; thus, you should include the costs of treatment for Parkinson's disease as part of your claim.
Costs of treatment might include:
Medications
People with Parkinson's disease frequently use drugs to treat acute symptoms. Medication can ease tremors or make it easier to move and walk.
However, with time, the drugs that were effective for you early on in the course of the disease can stop working as effectively, forcing you to switch to a different prescription to keep your symptoms under control.
Surgeries
Deep brain stimulation is one surgical method that can help manage more severe Parkinson's disease symptoms. But before proceeding with therapy, patients may need to scrutinize surgical treatments' risks.
In-home care
Parkinson's patients often need more assistance and supervision at home. They may have medical professionals provide that care or help with self-care duties, especially when mobility declines and tremors worsen.
Hospitalization
Patients with Parkinson's disease might need to spend some time in the hospital to have their symptoms treated. In exceptional cases, patients may have longer hospital stays as their condition deteriorates.
Nursing home care
Many patients will require more care than their relatives can offer at home as Parkinson's symptoms worsen. They may end up in a nursing home, significantly increasing the cost of care.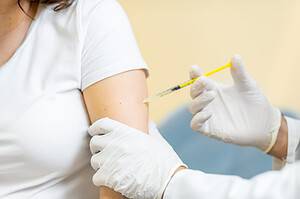 Speak with your attorney about all the medical expenses related to treating Parkinson's, such as the price of in-home care or care intended to make life better following a diagnosis.
These expenses can serve as the cornerstone of your claim and make it easier for you to obtain fair compensation.
Did your Parkinson's diagnosis interfere with your ability to work?
Your profession and the overall progression of your condition may determine how much Parkinson's disease affects your ability to work.
Parkinson's disease may not immediately impact some people's capacity to work. They may only have subtle symptoms that are easy to manage with medication.
However, individuals with more severe symptoms early into the illness could have more trouble performing their duties.
In addition, people with Parkinson's disease may discover that their jobs require a high degree of accuracy sooner than those who work in jobs where their employer or coworkers may help them make accommodations for their limitations.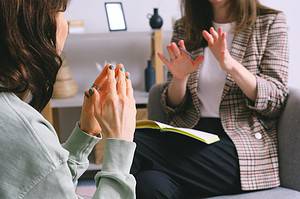 We Help Our Clients with Their Legal Needs by Connecting Them with Skilled Attorneys
For instance, a surgeon working in a particularly sensitive profession may realize that even early-onset tremors hinder him from effectively performing surgery.
Similarly, an artist who must deal with actual labor may find it more challenging to finish his creative tasks while experiencing tremors and other symptoms of Parkinson's disease.
However, someone who regularly works outside, performing yard work, may find it easier to carry on with their regular job responsibilities for longer after diagnosis.
The earlier you had to quit working due to a Parkinson's diagnosis, the higher the compensation you are entitled to following exposure to Paraquat.
What suffering, including physical and emotional challenges, did you face because of your Parkinson's diagnosis?
A Parkinson's diagnosis may be quite painful for many patients. Finding out that you have Parkinson's disease can bring significant emotional challenges and physical symptoms associated with the condition.
Most patients grieve losing the life they envisioned for themselves or that Parkinson's disease may have cost them over the years. Others realize that having Parkinson's disease affects their interpersonal connections, such as those with partners or kids.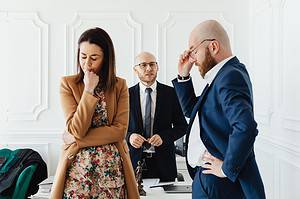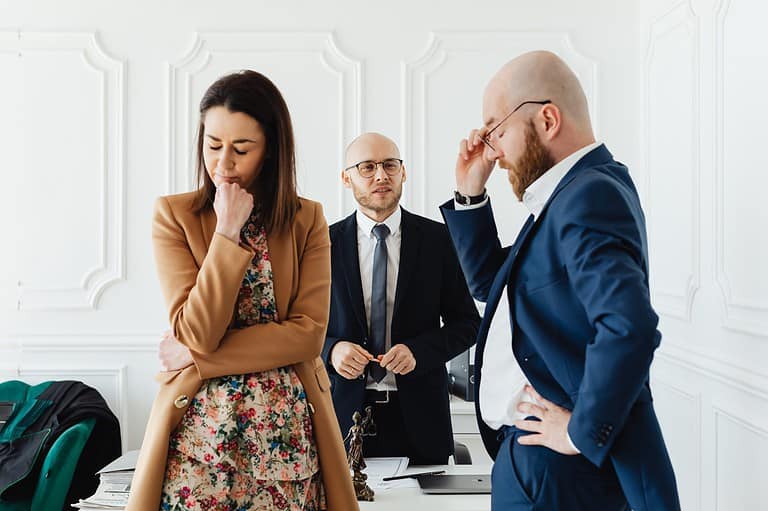 Some lose the capacity to care for themselves entirely and may require more support from others to perform simple chores due to Parkinson's disease. This loss of independence may severely impact their quality of life.
Inform your attorney about any pain you may have experienced. If you were diagnosed with Parkinson's, you could be entitled to financial compensation for any non-economic damages you had due to the diagnosis.
Your personal injury attorney can guide how to include those components in your claim, making it simpler for you to obtain the much-needed compensation.
Can you demonstrate Paraquat exposure?
You must prove that you were exposed to Paraquat and diagnosed with Parkinson's to file a Paraquat lawsuit. You may find it difficult to prove that you were exposed to Paraquat because it takes time for Parkinson's symptoms to appear.
An attorney can help you demonstrate that you were exposed to Paraquat and that it caused your Parkinson's diagnosis.
But it may be more challenging to obtain the total compensation you anticipate for your injuries and damages if you lack solid evidence of that exposure.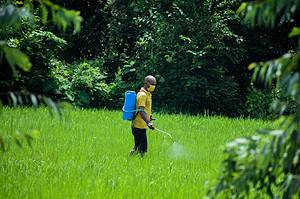 For example, you can benefit from proof that unequivocally demonstrates that you worked in an organization that frequently used Paraquat or that the weed killers you frequently used at home contained Paraquat.
A personal injury attorney lawyer can help you collect the evidence to support your claim.
Do you have a lawyer on your side?
You may realize that the business and insurance company will push hard to lower the compensation they pay for the damages you incurred, despite having sufficient proof that your Parkinson's diagnosis was most likely triggered by prior Paraquat exposure.
Working with a personal injury lawyer can significantly increase your compensation.
An attorney can assist you in gathering evidence to support the use of Paraquat or certain weed killer products containing Paraquat, making it easy to prove the correlation between your exposure and diagnosis.
A lawyer can assist you in compiling a summary of the financial losses resulting from your exposure to Paraquat, enabling you to create a strong claim outlining the compensation you anticipate and deserve.
An attorney may help you understand the compensation amount to expect as part of your Paraquat lawsuit, making it easier for you to seek total compensation for your losses.
Having a lawyer handle the legal aspects of your claim can make it easier for you to concentrate on your health and well-being instead of your claim.
Many people discover that working with a lawyer improves their potential to obtain the compensation they deserve from any personal injury claim, including Paraquat-related claims.
Do You Have Grounds for a Paraquat Settlement?
Generally speaking, you may have a Paraquat claim if:
You often used a weed killer that contained Paraquat before its recall.
Your Parkinson's diagnosis is linked to paraquat exposure
You might not be eligible to claim compensation if you have not been diagnosed with Parkinson's or another medical disease linked to paraquat exposure.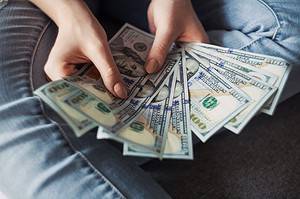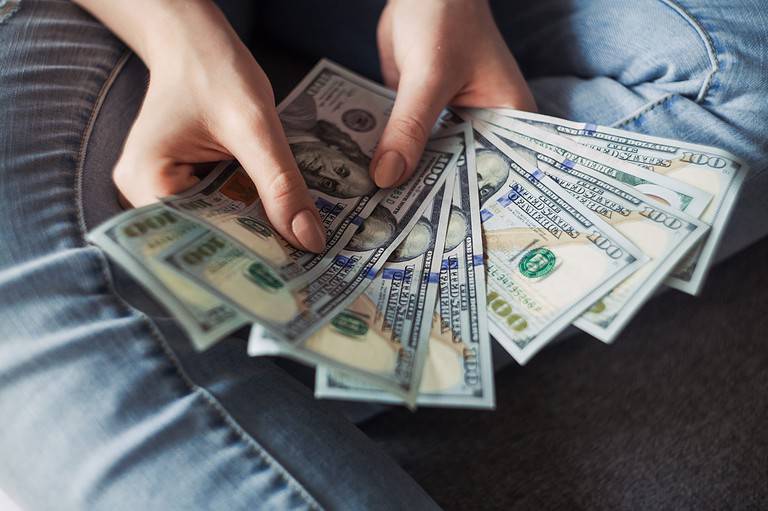 An attorney can assist you in assessing your exposure and symptoms, giving you a clearer understanding of whether you have the legal right to file a claim and the supporting evidence you need.
What Should You Do After a Parkinson's Diagnosis?
You have been diagnosed with Parkinson's disease and suspect your use of weed killers caused it. What's next?
You may protect your right to compensation by following the proper steps.
Obtain a copy of your health records, including your diagnosis paperwork.
Pay attention to the instructions of your doctor. Take the necessary actions to manage your symptoms. Develop a treatment plan with your doctor to help with symptom management.
Speak with a personal injury attorney as soon as possible. After receiving a Parkinson's diagnosis, you might need to file a personal injury claim immediately to increase your chances of receiving compensation.
Maintain your treatment plan. Although exposure to Paraquat may have caused your Parkinson's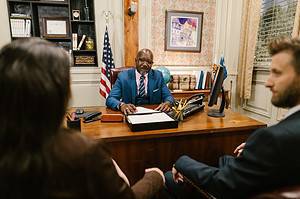 symptoms, you must demonstrate that you have taken actions to treat them to increase your chances of receiving the compensation you deserve.
Record the obstacles you may encounter due to your exposure to Paraquat and the related Parkinson's symptoms. Maintain a journal where you track the development of your symptoms. Your journal could be a crucial source for dates. Additionally, note any difficulties you have as a result of your Parkinson's symptoms, such as emotional problems or disruptions to your relationships.
Legal representation may be essential for handling the specifics of your claim and maximizing the compensation you are entitled to if you have been diagnosed with Parkinson's disease following exposure to Paraquat.
After receiving your diagnosis, speak with a knowledgeable personal injury lawyer for a free case review and get legal support to help you with your claim.
File a Paraquat Claim with the Help of a Skilled Legal Team
In the regrettable event that you or your loved one develop Parkinson's disease due to paraquat exposure; you may be eligible for compensation.
Unfortunately, this brain disorder may hinder you from taking an active role in the legal process. That's why you need an experienced attorney to help file a lawsuit.
At Legal Giant, we can link you with a skilled attorney who will collect the evidence required to support your claim and do everything to get you a fair settlement.
Our partner attorneys will look at the average settlement amount for paraquat lawsuits and the specific details of your case to estimate your expected compensation.
Contact us for a free case evaluation today.