If you have been diagnosed with Parkinson's disease after long-term exposure to paraquat, then this post is for you.
Paraquat dichloride is a poisonous chemical substance used locally and internationally. Since the 1960s, farmers and the agricultural sector have used the pesticide Paraquat to control weeds.
Although many nations have outlawed its usage, Paraquat is still legal in the United States as long as makers and consumers abide by specific regulations.
The Environmental Protection Agency (EPA) classifies paraquat as "restricted use" due to toxicity and risks connected with exposure to this pesticide. Unlike Roundup, only licensed applicators are allowed to use Paraquat.
Long-term exposure to Paraquat typically causes health problems for agricultural workers. Even with precautions, agricultural workers and others who consume farm produce treated with this hazardous chemical run the risk of exposure.
Research has tied Paraquat to negative health effects, including an increased risk of contracting Parkinson's disease. This is the central claim in a class action lawsuit against Paraquat.
Paraquat Parkinson's Disease Lawsuit
Parkinson's disease is a horrific condition that affects individuals and their families for a lifetime. Research and medical evidence link paraquat and Parkinson's disease, something that paraquat manufacturers knew.
For this reason, these manufacturers can be sued for negligence. All paraquat cases filed in federal court have been merged into one jurisdiction known as multi-district litigation (MDL).
So far, Judge Nancy Rosenstengel, overseeing the Paraquat MDL, has merged nearly 2000 Paraquat claims for the Southern District of Illinois. This MDL was launched in June 2021.
Paraquat Lawsuit Settlement Amounts 
There is a wide variation in Paraquat lawsuit settlement amounts for those who have Parkinson's disease. Each claim is unique, and individuals with Parkinson's disease experience various symptoms and complications due to their condition.
If you were exposed to Paraquat and later got Parkinson's disease, the negligent manufacturer that produced and distributed the dangerous drug owes you money.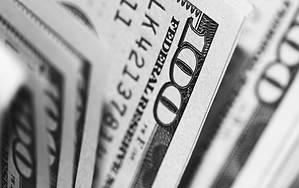 The amount of a Paraquat Parkinson's lawsuit settlement depends on several different criteria. For instance, an important consideration is the severity of the victim's brain disorder and if they need assistance with everyday tasks.
Paraquat lawsuit settlement amounts will be influenced by the severity of this sneaky sickness. The average settlement amount is also influenced by the projected costs of future medical bills.
Anticipated Settlement Range for Paraquat Parkinson's Disease Lawsuit
The claim's value is based on the progression of your Parkinson's illness, how it has affected your life, and the financial losses you have endured due to getting Parkinson's.
Although it is still too soon to provide an exact estimate of the settlement amount, Paraquat payouts will likely range between $250,000 and over $1,000,000. However, as is customary for an MDL, the Paraquat case is moving slowly.
The defendants are unlikely to make settlement offers for some time since Judge Rosenstengel has postponed the first pilot trial to late summer of 2023. November 15, 2022, was the initial date for the first pilot trial. There will be six pilot trial cases in total.
Pilot trials are intended to demonstrate how a jury may react to the information provided regarding the connection between Parkinson's disease and Paraquat exposure.
Based on the outcomes of similar mass tort cases, settlement negotiations will frequently start immediately after the first two to three pilot trials.
Factors That Will Impact Your Paraquat Settlement
Economic losses Related to Paraquat Exposure and Parkinson's Disease
Exposure to paraquat has adverse side effects that can lead to illness even before Parkinson's disease diagnosis is made by a doctor. As the disease worsens, people frequently have to take time off work, which results in lost wages while their medical bills accumulate.
Parkinson's disease typically affects muscular movement and mobility, making it impossible for sufferers to work or assist with household maintenance.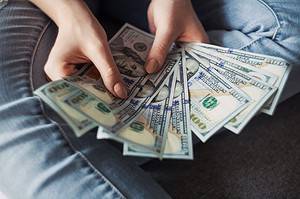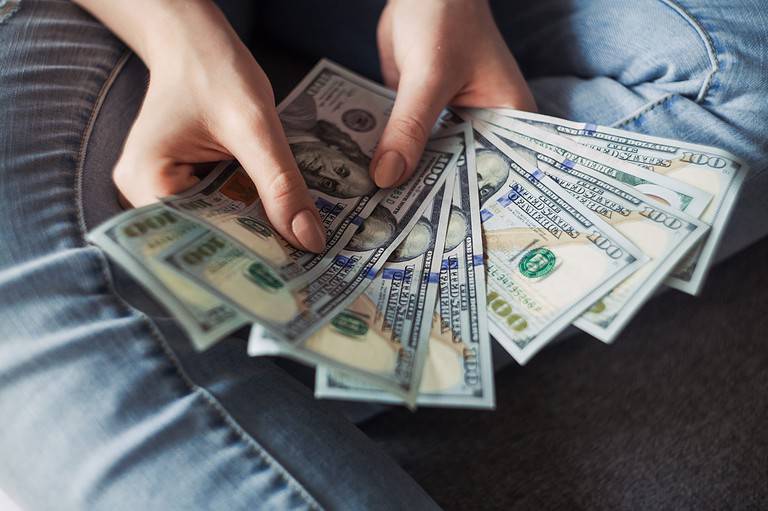 These financial losses accumulate rapidly. For this reason, a paraquat exposure Parkinson's disease lawsuit can be worth thousands of dollars in settlement.
Below is a summary of typical monetary losses that influence the size of paraquat lawsuit settlement amounts. These damages are the main focus of a Paraquat Parkinson's case.
· Medical expenses
Parkinson's disease does not strike immediately after exposure to paraquat. Instead, the disease begins and progresses over time, and doctors sometimes struggle to identify a patient with the condition right away.
You may have developed Paraquat-related symptoms that necessitated an ambulance ride and treatment in the emergency room. However, most people go to their primary care doctor as soon as they start to experience the early symptoms of the disease.
The early symptoms of Parkinson's disease, according to the Mayo Clinic, include:
Shaky hands or fingers
Muscle stiffness in arms and legs
Loss of facial expression
Poor posture
These symptoms do not necessarily indicate Parkinson's disease; they might also signify other illnesses and medical disorders.
Most people must consult their physician frequently, see a neurologist or other expert, and undergo some tests. MRIs, CT scans, blood tests, and urine tests further raise medical costs.
· Physical therapy
It is advisable to engage in physical therapy and exercise if you have been diagnosed with Parkinson's disease following prolonged exposure to paraquat. Parkinson's disease affects muscles and mobility that, if left untreated, can quickly result in muscle atrophy.
Physical therapy benefits Parkinson's patients in five key areas, according to Johns Hopkins:
Amplitude training aids muscle retraining and slows the growth of the sluggish, stumbling movements typical of Parkinson's patients.
Reciprocal patterns describe the routine movements humans make when walking. Parkinson's disease development is slowed with physical therapy's use to reinforce these patterns.
People are living with Parkinson's benefit from balance exercises to preserve their stability, which decreases over time as the condition worsens.
Stretching improves flexibility and prevents muscular tightness in the hip, hamstring, and calf, which is a problem for people with Parkinson's disease.
Many Parkinson's patients experience muscular weakness, which can be reduced with strength training.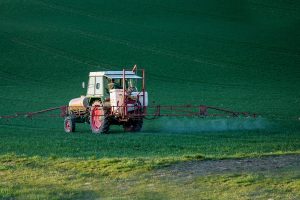 Although patients can remain active on their own, they still need supervised physical therapy to address their unique problems and limitations. Physical therapy is frequently thought of as a way to speed up recovery following surgery or to assist muscles in healing after being immobilized by a cast for a broken bone.
Parkinson's disease patients require physical therapy for the remainder of their life to manage their difficulties; as a result, it is a pricey medical expense that significantly raises the value of a paraquat litigation claim.
· Long-term nursing care
Physical therapy and drugs help Parkinson's patients lead somewhat normal lives. The condition does not affect their life expectancy. Even when they follow medical advice and get therapy, they nevertheless experience the condition's development.
But when the disease reaches an advanced stage, treatment is no longer effective, and individuals experience the full range of difficulties associated with their condition.
We Help Our Clients with Their Legal Needs by Connecting Them with Skilled Attorneys
Most often, spouses and families must place a loved one with advanced-stage Parkinson's in a nursing home so that they may receive the round-the-clock care they require since they no longer have the resources or the knowledge to care for them.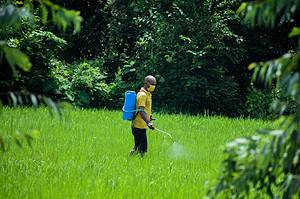 According to the American Council on Aging, long-term nursing care facilities spend up to $100,000 annually on a resident, but this depends on whether they have a private or shared room. Additionally, the cost of living in some states and towns might exceed $180,000 annually.
A nursing home's expenses are not often covered by health insurance. Medicare only pays for 100 days of nursing home care, while Medicaid only pays if the patient has little assets and a low monthly income.
The ordinary middle-class family might go bankrupt, placing a loved one in a nursing home if exposed to paraquat unless they had a specific long-term nursing care insurance coverage.
· Lost wages and benefits
Many people can continue working when they are still in the early stages of Parkinson's disease. They may need to take time off for doctor's visits, physical therapy, or specialized care if issues arise.
People with Parkinson's disease must use personal days, sick days, and vacation time to be compensated for their time away from work.
If an employee has been exposed to paraquat and has been diagnosed with Parkinson's disease, there is a chance that they may not have enough paid leave off to make up for the quantity of work they miss.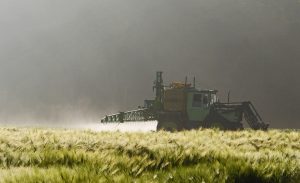 Lost wages and benefits may further worsen financial hardship on Parkinson's patients and their families due to negligent paraquat producers' continued promotion of their poison to the agricultural sector. Yet, Parkinson's is a lifelong illness that cannot be cured.
Working individuals with Parkinson's disease are forced to resign when the condition worsens. Estimated lost present and future wages are included in the settlement amount of a paraquat case.
· Home modification costs
Parkinson's disease patients all have unique experiences. While the disease progresses quickly in some, in others, it occurs gradually or may never reach a severe stage.
The fortunate ones get to stay at home during the initial phases. They may still have mobility and balance issues, so they must either relocate to a new house with everything they need or adapt their current home to make it more accessible.
One of the most significant obstacles for people with Parkinson's, who have trouble with slow movement and stumbling, is climbing and descending stairs. Because they cannot walk upstairs to a bedroom or restroom, many people must have their whole living space on one floor.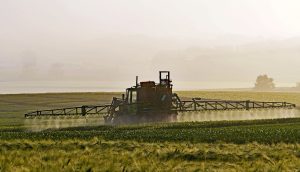 Other common house modifications required by Parkinson's patients include the installation of handrails in corridors, handlebars in the bathtub, and construction of a wheelchair ramp to accommodate those who need a walker or a wheelchair.
The cost of home modifications may increase the value of a paraquat case by hundreds or even thousands of dollars.
· Cost for Replacement services
Before receiving a Parkinson's diagnosis, most patients held jobs outside the home, most commonly in the agriculture sector where paraquat was used.
Many put in just as much effort in their leisure time to keep their homes in order, but as Parkinson's disease progresses, many cannot perform the same duties.
Families can help, primarily those who share a home with someone with Parkinson's disease, but occasionally they require outside assistance.
Services that families might require to employ include:
Lawn care service
Laundry service
Cleaning service
Snow removal in some parts of the country
After-school tutoring or childcare
Every family needs different services depending on their circumstance. However, they frequently come at a high cost and enhance the economic loss for a person with Parkinson's disease after exposure to paraquat. Financial loss is a significant factor in paraquat settlements.
Non-Economic Losses Related to Paraquat Exposure and Parkinson's Diagnosis
If you or your loved one has been diagnosed with Parkinson's disease and is undergoing treatment, you may already have incurred some if not all of the financial losses mentioned above.
Parkinson's patients endure significant non-economic losses as well. Non-economic losses generally refer to the financial value of how an illness affects the quality of your life.
These are challenging to measure and, in the worst forms of Parkinson's disease, account for a substantial amount of settlements in Paraquat Parkinson's disease litigation.
Paraquat lawsuit settlement amounts may be affected by non-economic damages such as compensation for:
Mental anguish
Loss of enjoyment
Reduced quality of life
Loss of consortium
Punitive Damages in Paraquat Lawsuits
Laws differ from state to state, but many states permit paraquat exposure victims to file a paraquat lawsuit for punitive damages, also known as exemplary damages.
Punitive damages are intended to penalize manufacturers of Paraquat herbicide for willful misconduct and discourage them from similar mistakes in the future.
Pursuing punitive damages in paraquat litigation is possible because many producers have substantial financial resources. However, they have teams of formidable attorneys who will resist any attempts to get punitive damages, so you'll need your own legal team to obtain the compensation you are due.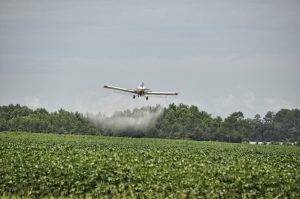 Furthermore, courts only give punitive damages in particular circumstances. You must thus demonstrate that the exposure that resulted in Parkinson's disease was brought about by fraud, dishonesty, or some other heinous crime.
Let knowledgeable Paraquat lawsuit attorneys assess your claim and provide you with advice on whether you should seek punitive damages in your case. Anyone accused of using Paraquat dichloride should be penalized for ignoring the drug's clear health concerns.
The paraquat lawsuit settlement amount might increase significantly if an insurance company or defense attorneys believe a judge will grant punitive damages in a Paraquat exposure litigation.
Talk to an Experienced Paraquat Lawsuit Lawyer Today!
Have you or your loved one been diagnosed with Parkinson's disease due to exposure to paraquat? You could be entitled to compensation if that is the case.
We connect you with highly experienced paraquat lawsuit attorneys who will look into your claim and help you get the compensation you deserve. Our partner attorneys have defended thousands of clients in paraquat lawsuits and recovered millions of dollars in damages.
Contact us for a free consultation today.