According to the U.S Department of Justice, approximately 450,000 personal injury lawsuits are filed in the country every year, which is a staggering number. Typically, if you are injured in an accident, and another party is at fault, their insurance provider will cater to your medical care.
Their insurance will cover your hospital bill, prescriptions, surgeries, physiotherapy and much more. Requesting for compensation for these bills is relatively simple and straightforward because the facts and numbers are there for everyone to see. Your treatment cost $X, so the insurance provider must pay $X amount.
However, some costs may not be linked to your hospital bills. They include things such as lost income, inability to work again after the injury or mental anguish. In such cases, you cannot get a statement from the hospital stating the losses you incurred.
So, can I sue for pain and suffering? Well,  if you believe you deserve much more than the hospital bill coverage, you can sue for pain and suffering.
In this post, we discuss everything you need to know about a pain and suffering lawsuit and how you can recover damages.
What Is Pain and Suffering?
Legally, pain and suffering is defined as physical or non-physical injuries caused by an accident. It can also refer to the emotional stress you may suffer as a result of the accident. In some cases, a court may award pain and suffering to make up for both physical and emotional injuries or loss that the plaintiff suffered in the aftermath of an accident.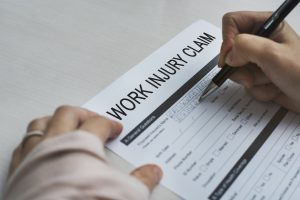 The damages awarded in a pain and suffering lawsuit are meant to pay for the impact that one suffered after an accident which affected the individual's quality of life. It means that pain and suffering damages are highly subjective and may vary greatly from one case to another.
Examples of Pain and Suffering
A court may award pain and suffering damages for a wide range of reasons. The list below highlights some of the common examples of pain and suffering that may qualify for compensation:
Disfigurement
Loss of enjoyment of life
Physical pain or impairment
Reduction in the quality of life
If the harm potentially shortened the victim's lifespan
Mental anguish or suffering
Loss of income as a result of injuries suffered.
Emotional grief
Post-traumatic disorder and other post-traumatic conditions
Loss of time with family or broken relationships
Even though the term "pain and suffering" is broad, your claim cannot be that broad. When filing for a lawsuit, you must be very specific and articulate as possible to increase your chances of winning the case. You must prove that the condition in your personal injury claim to win the case.
When Can You Claim Damages for Pain and Suffering?
You may claim pain and suffering compensation if you have been injured and experiencing any forms of emotional or physical pain related to the injury. For instance, if you were involved in a fire accident that left scarring on your body, you may recover damages for pain and suffering.
Got a Legal Issue? Let Us Help You Find An Attorney Near You
You can include the pain and suffering aspect in your personal injury claim or file it as a separate lawsuit.  The most important thing you need to keep in mind is that the pain and suffering claim must not be imaginary. There should be proof that you can present before a court.
If you lie or cannot prove you truly suffered from emotional distress as a result of the accident, then it can be quite difficult to collect damages for pain and suffering.
How Is Pain and Suffering Compensation Calculated?
It is quite difficult to calculate how much a pain and suffering claim is worth because no two accidents or injuries suffered can be the same. In fact, one accident can affect two individuals differently.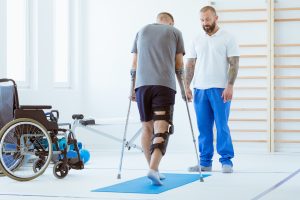 Therefore, the exact amount of money you can recover in a pain and suffering claim will mostly depend on the evidence you present before court. Copies of medical bills or testimonials from medical experts can go a long way in determining your pain and suffering compensation amount.
When the judge evaluates your case, he/she will consider the evidence you presented along with other factors such as:
Your age.
The type of injury you suffered.
How the injury affected your life, including how it has impacted your ability to work, socialize or complete household chores.
How Do Attorneys Prove Pain and Suffering In a Personal Injury Claim?
Your personal injury attorney may employ different techniques to prove pain and suffering. Some of the critical documents that he/she may use to prove your case include:
Medical records.
Medical bill.
Medical prognosis.
Expert testimonies.
Psychiatric records.
Pictures of injuries suffered.
Physical or mental limitations that have affected the victim's daily life
The exact amount of time that the symptoms have persisted.
Important Guidelines to Remember When Suing for Pain and Suffering
Some important details you need to remember when filing a pain and suffering lawsuit include:
Record all details about your injury. Capture how long it lasted, the level of pain you experienced and your mental state before and after the accident.
Present all the symptoms you experienced clearly and unambiguously. For instance, if the pain was physical, make sure you show your pain and suffering lawyer the pharmacy receipts for medications and the medical bills you incurred.
Keep track of all the written documents such as police reports, pay stubs showing a decrease in your earnings, and medical prognosis reports.
Most importantly, be sure to file your claim as soon as possible. You may not be awarded compensation if the statute of limitations for pain and suffering has already expired.
How Necessary Is a Pain and Suffering Lawyer?
It can be quite difficult to obtain damages for emotional pain and suffering lawsuit without the help of an experienced personal injury attorney. Working with a lawyer will offer you many benefits, including having an expert around you to answer any questions that may arise during your case.
At Legal Giant, we understand the serious complications you may go through if you are involved in a significant accident. That is why we are here to help you get the rightful compensation you deserve. Our experienced personal injury attorneys are experienced and will guide you through every step of the way.
Contact us today to learn more about the local legal help available to you!