Paraquat is a highly toxic chemical substance used in different parts of the United States as a herbicide. Farmers and even homeowners have relied on the weed killer since the 1960s to eliminate stubborn weeds on their farms and compounds. However, exposure to the weed killer is associated with a wide range of health complications, including an increased risk of Parkinson's disease.
Although paraquat has been banned in many countries across the world, the United States still allows its use as long as the manufacturer, distributors, and applicators comply with set rules.
Unfortunately, even with protection in place, farm workers and people who consume vegetables, fruits and grains treated using this hazardous chemical risk exposure which could lead to the development of Parkinson's disease.
If you have developed Parkinson's disease from paraquat exposure, you may be eligible for compensation. However, several factors will affect the paraquat settlement amount and your personal injury lawsuit.
Read on to find out everything you need to know about paraquat settlement and how you can file a claim against the responsible parties.
What Damages Are Recoverable in Paraquat Lawsuits?
The truth is that Parkinson's disease can have severe effects and symptoms, including slow movement, lack of balance, and tremors.
You may also experience sleeplessness, depression, impaired judgment, memory loss, and hallucinations. These symptoms may lead to or cause a significant reduction in your body function while affecting your relationships.
Therefore, you can seek a wide range of damages in your paraquat lawsuit. Below is a summary of the economic, non-economic, and punitive damages you can recover.
Economic Damages in Paraquat Lawsuits
When you are diagnosed with Parkinson's disease or any other health complication as a result of paraquat exposure, you may often be forced to miss work because of the illness losing income as your hospital bill accumulates.
The way that Parkinson's disease affects muscle movement and mobility means that you cannot work. The bills can add up quickly, especially if you have a family to care for.
You will still need physical therapy if you have been diagnosed with this deadly disease. During treatment, your physician will discuss with you the importance of exercise and physical therapy.
Although some exercises can help keep you active, they need to be guided by physical therapy to target specific areas, issues, and challenges.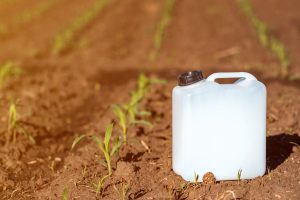 Unfortunately, Parkinson's disease victims require physical therapy for the rest of their lives to cope with the challenges making it a costly medical expense that significantly increases the value of your paraquat lawsuit.
Sometimes, you may need long-term care in a special facility that can help you with your basic needs like bathing, eating, and using the restroom. Long-term care costs are also quite expensive and should be included in your paraquat settlement demand.
Other economic damages you can recover in your lawsuit apart from lost wages and medical expenses include:
Funeral and burial expenses in case the disease led to the death
Loss of spousal support or consortium
Non-Economic Damages in Paraquat Lawsuits
Apart from economic damages, you are also entitled to recover non-economic damages, which are often more challenging to value. These losses don't have a specific dollar amount but have significantly impacted your life.
Non-economic damages are usually difficult to quantify and, in most severe Parkinson's disease cases, make up the largest portion of a settlement.
Some examples of non-economic damages that may impact the value of your paraquat settlement claim include pain and suffering, mental anguish, loss of enjoyment, loss of consortium, and reduced quality of life.
Punitive Damages in Paraquat Exposure Lawsuits
In some cases, the court may award punitive damages against the at-fault party. These are meant to punish the paraquat manufacturer for their negligence and reckless behavior.
Punitive damages are only awarded in exceptional cases where the at-fault party's behavior was particularly reckless or egregious.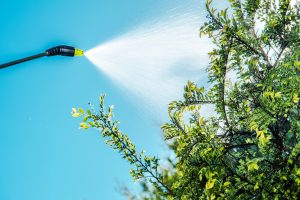 To be awarded punitive damages in your paraquat settlement claim, you must prove that the exposure that led to your injuries resulted from deceit, fraud, or any other egregious act.
Make sure you work with an experienced paraquat lawsuit attorney who will help you understand the types of damages you are entitled to and ensure that you recover the maximum compensation possible for your injuries.
What Are Paraquat Settlements?
A paraquat settlement is typically reached when the defendant and plaintiff agree on a fair financial figure of the extent of injuries suffered by the plaintiff.
When both parties cannot reach an agreement, the case proceeds to trial before a jury in court who decides on a fair compensation amount.
The jury will decide the amount depending on various factors, including the severity of injuries, economic damages, punitive damages (if any), and legal fees.
How Much Is the Average Paraquat Settlement?
The average paraquat settlement varies depending on the facts of each case. There is no set amount that all paraquat victims receive.
The compensation you receive in your settlement will depend on the severity of your injuries, economic damages, pain and suffering, mental anguish, and other factors.
Got a Legal Issue? Let Us Help You Find An Attorney Near You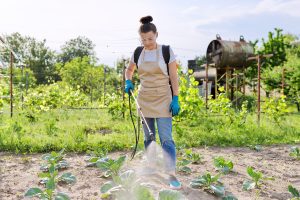 It is important to note that punitive damages are only awarded in exceptional cases where the at-fault party's behavior was particularly reckless or egregious.
To learn more about the average paraquat settlement and how much you may be entitled to, contact an experienced paraquat exposure lawyer today for a free consultation.
What Factors Could Impact Your Paraquat Settlement Amount?
Many factors could go into determining a fair settlement amount in your case. Typically, the extent of exposure and the severity of your medical condition will play a critical role in determining how much money you recover in damages.
Below is a quick summary of the critical factors that could potentially increase or decrease your paraquat settlement amount.
1. Proof of Exposure to Paraquat
One of the most critical things you will need to prove in your claim is that you were actually exposed to paraquat.
You will need to provide evidence of this exposure through medical records, employment records, or product labels.
If you can't prove that you were exposed to paraquat, it won't be easy to recover any compensation in your settlement.
For most people, exposure to paraquat was incidental and may have happened many years ago. While this could be difficult to make a case for exposure, your medical records and expert testimony could be enough to prove your case.
2. The Extent of Your Exposure to Paraquat
The extent of your exposure to the weed killer could be quite different compared to the other plaintiffs. Understanding your true extent of exposure is critical since only long-term exposure to the herbicide is more likely to lead to Parkinson's disease.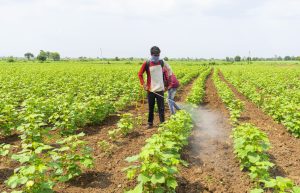 If you were exposed to paraquat repeatedly for several years, you could be entitled to more damages than someone who had irregular contact with the toxic chemical.
3. Proving the Link Between Paraquat Exposure and Your Injuries
You will also need to show that there is a link between your exposure to paraquat and the injuries or illnesses you are suffering from.
This will usually require expert testimony from a medical doctor who can attest to the fact that your injuries were caused by exposure to the herbicide.
If you can't prove a causal link between your injuries and paraquat exposure, you will likely not be able to recover any compensation in your settlement.
4. The Severity of Your Injuries or Illnesses
The severity of your injuries or illnesses will also play a significant role in determining how much money you are entitled to in your paraquat settlement.
If you are suffering from a debilitating disease like Parkinson's, you could be entitled to receive a much larger settlement than someone who only has mild symptoms.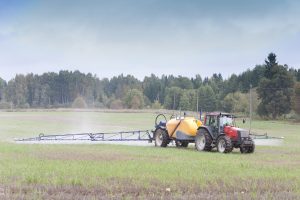 In addition to the severity of your injuries, the economic damages you have incurred will also be considered. This includes things like lost wages, medical bills, and future economic damages.
5. How Much Time Has Passed Between Exposure and Diagnosis?
The amount of time that had elapsed between your first contact with the herbicide and your diagnosis could also play a critical role in determining the value of your claim.
If you were exposed to paraquat a few days before the diagnosis, your case could be weak. However, if you developed Parkinson's disease after months or years of exposure, you could be having a really strong case.
6. The Cost of Your Medical Care
Hospital bills are one of the primary costs resulting from the diagnosis of Parkinson's disease.
Any current and future medical expenses resulting from your injuries will be factored into the value of your claim. This includes things like in-home care, assistive devices, and any other costs associated with your treatment.
Talk to an Experienced Lawyer About the Value of Your Paraquat Settlement
If you have questions about how much your paraquat settlement could be worth, it's best to speak with an experienced lawyer.
Your lawyer will be able to review the facts of your case and give you a better estimate of what you could expect to receive in a settlement.
Most personal injury lawyers work on a contingency fee basis, which means they only get paid if you win your case. So, you have nothing to lose by talking to a lawyer about your case.
At Legal Giant, we are fully prepared to help you with your paraquat claim. We have a team of experienced lawyers who are ready to fight for the compensation you deserve.
Don't hesitate to get in touch with us today if you would like to schedule a free consultation with one of our attorneys. We would be more than happy to answer any questions about your case.