Paraquat is one of the commonly used weed killers used by licensed farmers in the United States to get rid of weeds in their farms. However, the chemical elements found in this herbicide can cause severe injury and even death.
In fact, the manufacturer of paraquat has dyed the herbicide blue and added several chemicals to it to help it smell bad and make you throw up if you drink it.
The herbicide is only-licensed and must only be used by safety-certified individuals. The weed killer is not available for property owners or public use and is completely banned from residential areas.
How Is Paraquat Used?
Paraquat is used in both agricultural and non-agricultural settings. It can be sprayed on crops, pastures, rangeland, and gardens. It may also be used in commercial nurseries, greenhouses, and Christmas trees.
The herbicide was first available for purchase in the 1960s, and it is still used in different parts of the world to date. The most common use of paraquat herbicide is controlling weeds. Some of its other uses include:
Controlling grass covering crops
Drying out cotton before harvest
Destroying potato stems
Killing weeds and grasses in fruit gardens
Drying out and getting rid of leaves from hops just before harvest
Even licensed paraquat handlers are highly encouraged to store the weed killer in properly labeled containers out of reach of kids and far away from residential areas.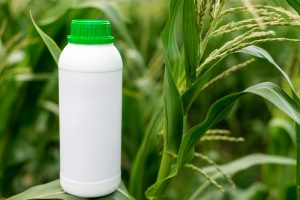 Transferring the chemical to other bottles, including drinking containers, is illegal. In fact, some paraquat poisoning cases have happened because leftover paraquat was inappropriately dumped into a drinking container, and someone ingested it.
Unlike restricted chemicals, a licensed individual can't supervise someone else applying the weed killer. The mixing and application must be done by the licensed individual only.
What Are the Side Effects of Paraquat?
Paraquat is highly toxic, and just a sip can be deadly. When ingested, the chemical collects in your body, triggering toxic chemical reactions that damage your body cells. With time, the reactions lead to severe damage to your kidneys, lungs, and liver.
Typically, paraquat collects in your lungs, causing them to fill up with fluids, leading to internal bleeding, scarring, and trouble breathing.
As your body struggles to adjust to the changes, you may experience a cardiogenic shock and organ failure. Cardiogenic shock occurs when your heart fails to pump blood to the rest of the body.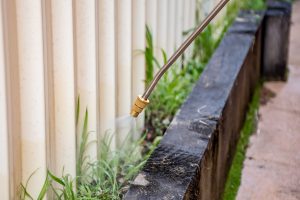 Paraquat may not kill you immediately, but the damage caused by the chemical reaction is irreversible.
For instance, if the herbicide only damages your kidney or liver, you'll require lifelong dialysis or a transplant. The transplant may not be possible if you've been exposed to paraquat for a long time.
Paraquat also causes a wide range of other side effects, including but not limited to:
Cell death
Mouth and tongue ulcers
Tissue death
Lung scarring
Dehydration
Liver failure
Lung cysts filled with fluid
Low blood pressure
Mineral salt imbalance
Kidney failure
How Can I Tell If I'm Suffering from Paraquat Poisoning?
Paraquat poisoning causes a wide range of symptoms, especially if taken in relatively large amounts by mouth. Some of the common symptoms include:
Stomach cramping
Bleeding from the gums and throat
Bloody or blackened stools
Bloody vomit
Chest pain
Diarrhea
Potential paraquat poisoning may also cause other symptoms such as:
Confusion
Seizures
Trouble breathing
Relatively fast heart rate
Yellow skin
Unconsciousness/coma
Muscle weakness
How Is Paraquat Poisoning Diagnosed?
If you are fully convinced that you or your loved one has been exposed to paraquat, see a doctor immediately. If you still have the source you believe poisoned you (whether food or drink), ensure you carry it to the hospital.
Your doctor may order an emergency urine or blood test to check for levels of the chemical in your blood system. Blood tests are also critical in evaluating organ damage.
The tests will also help the physician evaluate and monitor your overall health, looking at critical factors such as electrolyte levels, hydration, and any malfunctioning organ.
Got a Legal Issue? Let Us Help You Find An Attorney Near You
Can Paraquat Poisoning Be Treated?
Drinking paraquat is the most common cause of poisoning. If you accidentally drunk the weed killer, treatment will generally involve removing the poison from your body and managing other symptoms you may be exhibiting.
Some of the common paraquat poisoning treatments include:
Activated charcoal to eliminate paraquat and stop it from being absorbed into your bloodstream.
Fuller's earth helps in binding and removing the chemical from your body.
Medications to improve your breathing.
Fluids through an IV needle.
N-acetyl-cysteine or any other antioxidant to help your liver and other internal organs detoxify.
Kidney dialysis helps your kidneys filter blood.
Ventilator to improve your breathing.
Research shows that using oxygen therapy as a possible treatment option will only worsen the symptoms and must be avoided at all costs.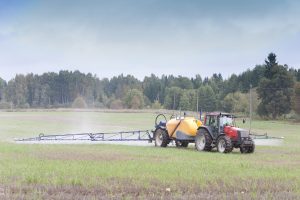 If you accidentally spill the chemical on your skin, clothes, or into your eyes, take the following steps immediately:
Rinse your eyes with clean water for at least ten minutes
Remove the clothes immediately and put them in a plastic bag
Quickly wash the affected skin area with a lot of soap and water
Seek medical attention immediately
What Are the Long-Term Effects of Paraquat Exposure?
Paraquat poisoning can cause a wide range of long-term effects, some of which may be irreversible. Some of the common long-term effects of paraquat poisoning include:
Lung damage
Heart damage
Kidney damage
Liver damage
Nerve damage
Reproductive health problems
Cancer
The long-term effects of paraquat poisoning will generally depend on the amount of poison consumed, how long you were exposed to the weed killer, your age, and general health.
If you are suffering from any pre-existing medical conditions, you may be more susceptible to the harmful effects of paraquat.
What Is the Relationship Between Paraquat and Gramoxone?
Paraquat and gramoxone are two of the world's most commonly used weed killers. While they are both highly effective at killing weeds, they are also both highly poisonous if ingested.
Paraquat is more commonly associated with accidental poisoning, while gramoxone is more often used in grass control. However, both chemicals can be deadly if consumed.
If you believe that you or your loved one has been poisoned by either paraquat or gramoxone, seek emergency medical attention immediately.
Can Paraquat Poisoning Effects Be Reserved?
Currently, there are no any substances or medications available that can effectively remove paraquat from the human body.
The best way to avoid complications and long-term effects of paraquat poisoning is by preventing exposure in the first place.
If you must use the herbicide, take extra care to avoid spillage or contact with your skin. You should also ensure that you're using the right amount and following the directions on the label.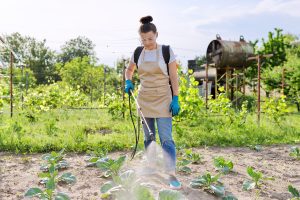 Wearing protective clothing such as gloves, long-sleeved shirts, and pants is also critical in preventing exposure. If you get paraquat on your skin, remove the clothes immediately and wash the affected area with a lot of soap and water.
In case of accidental ingestion, seek medical attention immediately.
Talk to an Experienced Paraquat Lawsuit Lawyer Today!
Have you or your loved one suffered paraquat exposure? Are you suffering from any health complications as a result of exposure? If so, you may be entitled to compensation.
The experienced paraquat lawsuit lawyers at Legal Giant can help you investigate your claim and fight for the compensation you deserve.
We have represented hundreds of clients in paraquat lawsuits and have recovered millions of dollars in damages.
Contact us today for a free consultation. We do not charge any legal fees unless we win your case.