Paraquat dichloride, commonly referred to as paraquat, is a farm chemical widely used as an herbicide in the U.S. Since the decline in the use of Monsanto's Roundup and other farm herbicides in recent years, paraquat's popularity increased massively.
This is especially true for soybean farmers, with research showing that the use of paraquat in soybean farms has increased almost four times in the last ten years.
However, the use of this weed-killing agent has been linked to increased rates of Parkinson's disease among farmers, agricultural workers, and other individuals exposed to the herbicide.
In 2011, the National Institute of Health (NIH) launched a nationwide study of farmworkers exposed to the herbicide, and the results indicated the participants developed Parkinson's disease at a rate of 2.5 times compared to individuals who were not exposed to the agent.
Parkinson's disease advocates from different parts of the world have asked the U.S Environmental Protection Agency (EPA) to ban the use of paraquat because of increasing evidence of its severe risk to farmers, farmworkers, and other individuals who may be exposed to the chemical by their virtue of staying near agricultural areas treated with Paraquat.
Paraquat's Historical Background in the U.S
Paraquat use in the United States dates back to over six decades ago. Paraquat was on the market for approximately twenty six years before it received an official registration review.
In 1961, the herbicide manufacturer introduced it to the U.S commercial market, but it was not until 1964 that it became a registered herbicide with the EPA.
In 1987, theEPA issued a registration standard for paraquat. The EPA only reviews a substance to establish whether it meets EPA statutory standards for registration every fifteen years. During this review, the agency evaluates whether the product performs its intended purpose without causing an unreasonable risk to the environment and human beings.
In 1991, the environmental agency requested additional data on the ecological effects, residue chemistry, and environmental impact that paraquat caused.
In 1997, over seven products were circulating on the market that contained paraquat, and all of them were restricted-use products. Today, all products containing Paraquat are restricted use only, which means only trained, and certified technicians can apply them.
By that time, the EPA announced that people involved in mixing, loading, and applying the products were the only ones who were most likely to face paraquat exposure.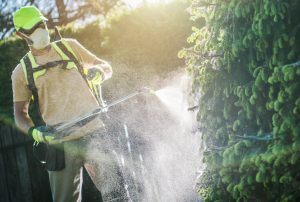 In 2009, a study published in the American Journal of Epidemiology revealed that paraquat exposure within 1,600 of a home was most likely to increase the risk of Parkinson's disease by 75%.
In 2016, the environmental agency issued revised packaging instructions to eliminate the illegal transfer of Paraquat to beverage containers. However, in 2019, a human risk assessment conducted revealed that the "dietary exposure risk" of the herbicide was acceptable when used in strict accordance with directions.
In October 2019, the EPA reviewed approximately seventy articles that had researched health outcomes of paraquat products, including lung function, Parkinson's disease, cancer, and respiratory disease. The agency foundthere was sufficient evidence to link the use of paraquat to most of these illnesses.
Paraquat Ingestion – How Can Exposure Occur?
According to the Centers for Disease Control (CDC), there are several ways in which human beings can experience paraquat ingestion, including:
Direct swallowing or ingestion.
Skin exposure, which usually occurs over a relatively long period and involves a highly-concentrated version of the herbicide.
Accidental contamination of food or beverages.
Individuals who apply paraquat directly to crops on farms are at an increased risk of exposure and subsequent development of Parkinson's disease.
People who live in rural areas adjacent to farms that employ heavy use of the chemical in weed control may also suffer severe effects due to its toxicity.
Paraquat and Parkinson's Disease: What Is the Link?
Health concerns about the connection between paraquat and Parkinson's disease gained momentum in 2011 when the National Institute of Health (NIH) commissioned a study titled "Farming and Movement Evaluation (FAME)"  to explore possible links between the herbicide and the disease.
The study established that individuals exposed to paraquat were 2.5 times more likely to develop Parkinson's disease than those with no exposure.
We Help Our Clients with Their Legal Needs by Connecting Them with Skilled Attorneys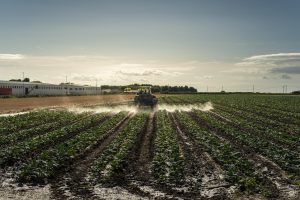 In 2012, another study conducted at the Parkinson's Institute revealed that people characterized by a given gene variation were eleven times more likely to develop Parkinson's disease if exposed to paraquat.
Another research conducted by a Canadian University and published in 2018 revealed that even low-level paraquat exposure could impact human cells in a manner quite similar to the disruption seen in the body cells of Parkinson's patients.
The New York Times also undertook an independent examination of the claims surrounding the herbicide and its potential link to Parkinson's disease. It established that there was substantial evidence to support the claims.
Symptoms of Parkinson's Disease
Parkinson's disease starts to develop when dopamine-producing neurons in the human body begin to deteriorate and die. Sometimes, the condition can go undetected in its early stages, although it will eventually affect your body in severe ways.
Some of the key symptoms of Parkinson's disease include;
Muscle rigidity
Impairment of your unconscious movements such as smiling.
Balance impairment.
Tremors in the hands, limbs, and fingers.
Speech impairment including slurring, decreased volume, and hesitation.
Slow movement of body parts.
Additional symptoms of the disease include anxiety, depression, vision difficulties, difficulty sleeping, sexual dysfunction, and gastrointestinal concerns.
Parkinson's disease is generally a progressive medical condition. Although early detection and treatment can help manage the illness, most patients' condition inevitably worsens with time.
During the final phase of the illness, patients are usually wheelchair-bound or bedridden and require constant medical care.
What Is Involved In Filing a Paraquat Lawsuit?
If a paraquat attorney assesses your case and decides you have a valid claim, they will file an official complaint with the court.  The complaint will outline several issues, including:
When and how you or your loved one was exposed to the herbicide.
When and how the Parkinson's disease diagnosis was officially made.
The way the disease has changed your day-to-day life.
A comprehensive outline of all the expenses you have incurred as a result of the illness.
Furthermore, the complaint will outline all the allegations you are making against the defendant (the manufacturer of paraquat). Some of these allegations include:
The manufacturer knew or should have known that the herbicide was highly toxic, and exposure to it could cause neurotoxicity.
The manufacturer negligently designed and marketed the herbicide product.
Paraquat failed to warn the general public of the herbicide's potential dangers.
The manufacturer failed to take reasonable steps to ensure Paraquat users were kept safe from harm.
Why Should You Hire a Paraquat Parkinson's Attorney to Help with Your Case?
If you or your loved one has developed Parkinson's disease after paraquat exposure, you need to talk to an experienced agricultural mass tort litigation attorney to provide you with an understanding of your rights and legal options, which can significantly improve the outcome of your case.
Keep in mind that filing a claim and managing every aspect of such a complicated case when dealing with ongoing health issues can be difficult.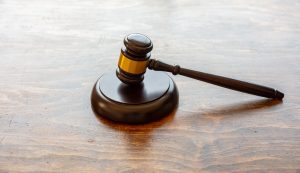 Furthermore, negotiating with insurance companies for compensation can be quite challenging because insurance agents are trained to settle claims for the least possible amount of money.
However, an experienced mass tort litigation attorney will know how to protect you and fight for your rights to ensure you receive decent compensation. A lawyer will also serve as your educational resource throughout the course of your case.
How Can Legal Giant Help You?
If you or your loved one has been exposed to Paraquat and suffered symptoms of Parkinson's disease, you may have a valid claim. Talking to an experienced mass tort attorney as early as possible will ensure you have an experienced professional by your side who will ensure your rights are protected.
At Legal Giant, we have a team of experienced lawyers ready to guide you through every step of the legal process and fight for a fair settlement you deserve, no matter how complicated your case may be.
Contact us today for a FREE case evaluation and learn how we can help you win your case.