While Paraquat has been banned in some countries, the weed killer has been growing in use in the U.S. As more weeds become Roundup-resistant, Paraquat has been heavily marketed as the best alternative weed killer.
Although the herbicide is quite effective, it is also at the center of a growing number of Paraquat lawsuits. The weed killer has been heavily linked to a wide range of health issues, such as Parkinson's disease.
Individuals who have been affected by Paraquat may qualify for compensation.  So, if you have recently come across a Paraquat lawsuit ad and wondered whether you are eligible for compensation, we are here to answer your questions.
In this post, we answer some of the frequently asked questions about Paraquat lawsuits to help you understand the litigation process better and make an informed decision.  So, let us get started.
What Is Paraquat?
Paraquat dichloride, simply known as Paraquat, is a toxic herbicide used to control grass, weeds, and defoliant on farm crops before harvest.
According to the U.S Environmental Protection Agency (FDA), Paraquat dichloride is among the most widely used weed killers registered in the U.S.
The herbicide was first manufactured for commercial purposes in 1961, but it is only available for commercially licensed users. The weed killer is available in liquid form with a concentrated blue dye to distinguish it from beverages and other liquid consumables.
It is generally safe for agricultural use. Even if your skin touches the liquid, it will only cause limited and localized injury. However, deliberate or accidental ingestion can be highly fatal. This is the primary reason why it has been banned in some countries.
Does Paraquat Cause Parkinson's Disease?
There is substantial evidence associating chronic exposure to Paraquat with an increased risk of developing Parkinson's disease.
Ingesting or inhaling the toxic chemical triggers oxidation in your body. The "redox cycling" that happens afterward causes cell membrane damage. Consequently, this may result in the loss of dopamine neurons (specifically the substantia nigra pars compacta).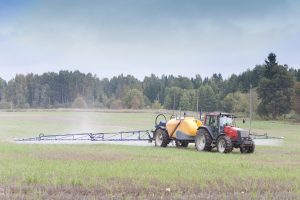 The loss of dopamine neurons can easily lead to the development of Parkinson's disease. Some of the common symptoms of Parkinson's disease include:
Slowed movement.
Tremors
Difficulty with body balance.
Stiffness
How Does Paraquat Exposure Happen?
According to CDC, individuals can be exposed to the toxic herbicide in different ways, including:
Inhalation: When inhaled, the weed killer can cause severe poisoning leading to lung cancer.
Ingestion/swallowing: This is the most likely route for exposure. Farmworkers can accidentally ingest the herbicide while spraying farms.
Paraquat mixes easily with water, food, and beverages. In such a case, it is almost impossible to know the food/drink you are about to take is contaminated.
Skin exposure: Poisoning is likely to occur if skin exposure happens for a relatively long period, involving a concentrated version of the herbicide. Poisoning is ten times likely if the exposure occurs through a skin that isn't intact (skin that has cuts, sores, or rashes).
Commercially licensed applicators are at the highest risk of exposure to Paraquat. A significant number of deaths have been linked to Paraquat exposure since 2000.
In 2016, the EPA took several measures to help prevent rampant poisoning caused by accidental ingestion or constant exposure to the weed killer.
Does the U.S Regulate Paraquat?
As mentioned above, Paraquat has been banned in several countries across the world. On the contrary, it has become the #1 alternative to Roundup in the U.S.
Although Roundup has always been the preferred herbicide in the country, it has faced a wide range of obstacles, including numerous lawsuits, links to non-Hodgkin lymphoma, and Roundup resistance.
We Help Our Clients with Their Legal Needs by Connecting Them with Skilled Attorneys
To minimize the risk of accidental ingestion and reduce exposure to farmworkers who mix, load, and apply the weed killer, the EPA implemented the following measures in 2016:
Ordered the manufacturer to change the product's label and warning materials to highlight the toxicity and risks associated with all Paraquat products.
Highly specialized training for all certified applicators who use Paraquat.
Restricted the use of Paraquat to commercially certified herbicide applicators only. Non-certified applicators are not allowed to use the product even under the direct supervision of a certified applicator.
New closed-system packaging specifically designed to prevent the transfer or removal of the herbicide except directly into the application equipment.
What Are the Common Signs of Paraquat Poisoning?
When you have been exposed to dangerous levels of Paraquat, symptoms may develop relatively fast. Few moments after exposure, you may experience:
Abdominal pain.
Vomiting
Diarrhea that may be bloody.
Nausea
The symptoms may turn severe within several hours or days. The other symptoms you may experience include:
Unexplained confusion.
Coma
Muscle weakness.
Fast heart rate.
Seizures.
Difficulty breathing and respiratory failure.
Can You File a Paraquat Lawsuit?
Yes. If a doctor diagnosed you or your loved one with Parkinson's disease after Paraquat exposure, you may be entitled to compensation from the Paraquat manufacturer.
Speaking with an experienced Paraquat attorney will help you determine your legal options and the next course of action. A  Paraquat lawsuit should outline the following about your claim:
When and how you were exposed to the weed killer.
Concrete details about when your Parkinson's disease was diagnosed.
How the disease has impacted your day-to-day life.
Expenses you have incurred as a result of being diagnosed with the disease.
What Other Injuries Can You Sue For?
Although Paraquat litigation is still in its early stages, there many other injuries you can sue for other than Parkinson's disease. They include:
Heart damage.
Liver failure/damage.
Seizures.
Kidney failure/damage.
Lung damage.
Severe esophageal damage.
If your loved one lost his/her life due to injuries suffered after paraquat exposure, you could sue Paraquat manufacturer for wrongful death.
What Damages Can You Recover from a Paraquat Lawsuit?
Your paraquat injury lawyer will fight to recover financial compensation for losses you may have incurred due to paraquat exposure. They include:
Lost wages from being unable to work.
All medical expenses including doctor's visits, rehabilitation, hospital stays, home healthcare, and rehabilitation.
Pain and suffering.
Loss of future earning capability from being unable to work.
Who Can File for a Claim?
Many individuals think that only farmers and farmworkers can sue paraquat manufacturers for compensation. However, the truth is that anyone who has been diagnosed with Parkinson's disease after paraquat exposure can file a paraquat lawsuit.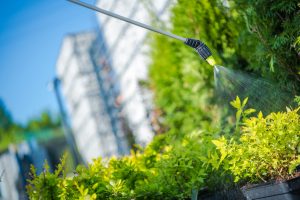 Anyone who experiences paraquat exposure is at risk of developing the health complications highlighted above.
Keep in mind that whenever the herbicide is sprayed, a significant amount of it may drift to the surrounding environment as vapor. This is especially true when the farmworkers overspray.
How Can a Paraquat Lawsuit Attorney Help You?
Herbicide manufacturers must provide safe products that are not unreasonably dangerous to humans. If exposure to any chemical product puts your health at risk, the manufacturer must provide sufficient warnings.
Paraquat manufacturer failed at this duty and must be legally responsible for damages caused. An attorney will fight for your rights and ensure you get the rightful compensation you deserve.
Do you still have unanswered questions about paraquat lawsuits or want to speak to an attorney? Contact us today and let us help you pursue your claim. Act now because the time you have to pursue a claim is limited!