Paraquat, one of the most popular herbicides in the United States and around the world, has been the focus of growing concern over its link to increased risk of adverse health effects, including Parkinson's disease.
Several studies a significantly higher risk for Parkinson's disease in individuals  exposed to the weed killer.Those exposed for longer periods are at an even higher risk.
Defective product liability lawyers are investigating numerous paraquat lawsuits filed by people who have been affected by paraquat exposure. Most victims have been diagnosed with Parkinson's disease and other health complications.
So, where  and when did paraquat lawsuits begin, and what is the legal landscape as of June 2022? Read on to learn everything you need about the recent paraquat lawsuit.
What Do We Know About Paraquat Exposure Lawsuits?
In the early 1980s, an experiment conducted in California revealed that individuals exposed to MPTP, a potent heroin contaminant, developed symptoms associated with Parkinson's disease.
The research proved the heroin contaminant damaged dopamine neurons in humans, which are the same brain neurons that are amaged when one develops Parkinson's disease. Sadly, MPTP and paraquat have similar chemical structures.
In 1997, the U.S Environmental Protection Agency (EPA) formally announced that exposure to paraquat during routine mixing, loading, and application represented the primary route of exposure to the harmful chemical compound.
The EPA further suggested exposure to paraquat increased the risk of developing Parkinson's disease by as much as 70%. In fact, the EPA was against the weed killer being registered for residential use.
The Food and Drug Administration (FDA) has since released several warnings about the dangers of paraquat exposure. The agency has also proposed new restrictions on the use of the herbicide.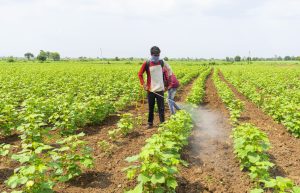 Despite the FDA's warnings, many manufacturers have continued producing and selling products containing paraquat.
Over the last two decades, the scientific community has spent a lot of resources researching the potential effects of paraquat exposure on human beings, with a special focus on its link to Parkinson's disease.
For instance, in 2011, the Environmental Health Perspectives Journal in conjunction with the National Institute of Environmental Sciences, published damning results showing a strong link between paraquat and Parkinson's disease.
In 2016, the EPA announced that it would re-evaluate the herbicide, including the potential link to Parkinson's disease.
How Does Paraquat Cause Damage in the Body?
Typically, the level of poisoning and damage paraquat causes to your body hugely depends on the route, amount, and duration of exposure. It also depends on your overall health status at the time of exposure.
For instance, if you had an underlying health complication at the time of exposure, you may experience more severe symptoms than someone who was healthy at the time of exposure.
If paraquat is accidentally ingested directly into the body, the chemical in the weed killer can easily damage the stomach, mouth, and intestine linings. The herbicide is then distributed throughout your body resulting in severe toxic reactions that can negatively affect your lungs, kidneys, and liver.
Paraquat exposure victims tend to experience long-term health complications, including but not limited to kidney failure, Parkinson's disease, heart failure, and liver damage.
Understanding Parkinson's Disease
The increased risk of one developing Parkinson's disease after exposure is one of the major reasons paraquat lawsuits have been filed against the manufacturer of the deadly weed killer.
Parkinson's disease is a nervous system disorder that primarily affects older people. The disease is characterized by muscle rigidity, tremors, and changes in speech and walking patterns.
The leading cause of the disease is the death of vital nerve cells in the human brain that manufacture dopamine. Dopamine is a neurotransmitter that helps to send signals to the part of the brain that controls muscle movement.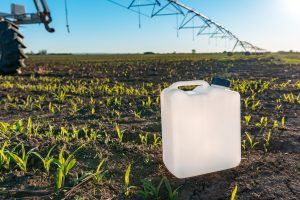 A reduction in dopamine levels in the brain results in neuronal damage and eventually death. There is no known cure for Parkinson's disease. The available treatments only help to relieve the symptoms.
In the United States, it is estimated that about 60,000 people are diagnosed with Parkinson's disease every year. And this number does not include the cases that go unreported.
Some common signs and symptoms of Parkinson's disease include tremors, speech changes, balance issues, muscle rigidity, trouble maintaining posture, slowed movement, and decreased ability of automatic movement.
We Help Our Clients with Their Legal Needs by Connecting Them with Skilled Attorneys
How Does Paraquat Exposure Lead to Parkinson's Disease?
Research suggests that paraquat exposure may cause damage to dopamine-producing cells in the brain, leading to a decrease in dopamine levels. This, in turn, results in the development of Parkinson's disease.
Paraquat is thought to cause damage to the cells in the brain by generating oxygen radicals that can result in cell death and inflammation.
One study published in the Frontiers in Neuroscience journal in 2015 showed that paraquat exposure might increase alpha-synuclein levels.
Alpha-synuclein is a protein found in the brain and is known to be involved in the development of Parkinson's disease.
The study showed that paraquat exposure might cause an accumulation of alpha-synuclein in the brain, which may lead to the death of dopamine-producing cells and eventually result in Parkinson's disease.
Other studies have also suggested that paraquat may cause damage to the mitochondria, which are responsible for generating energy in cells. This damage may lead to cell death and the development of Parkinson's disease.
A study published in the journal Nature in 2011 showed that paraquat exposure might cause changes in the structure of dopamine-producing cells in the brain.
Paraquat Lawsuits – Where Are We in Litigation?
As of June 2021, more than 4,000 personal injury lawsuits are pending in state and federal courts across the country. The majority of these cases have been consolidated into multidistrict litigation (MDL) in the U.S District Court for the Central District of California.
The Paraquat MDL currently includes more than 2,700 cases. The first bellwether trials in the litigation are expected to begin in early 2022.
The plaintiffs in the MDL allege paraquat manufacturers knew or should have known about the risks associated with exposure to the herbicide.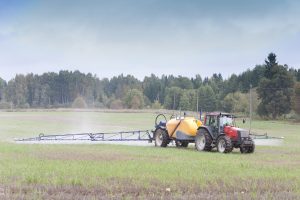 They also argue that the companies failed to warn users about the dangers of using the products.
The plaintiffs are seeking compensatory and punitive damages for their injuries. Some of the plaintiffs are also suing on behalf of their deceased loved ones, whom they say died as a result of paraquat exposure.
So far, more than 50 cases have been selected for bellwether trials. The first trials are expected to begin in November, 2022.
Compensation In Paraquat Lawsuits
If you or your loved one has been diagnosed with Parkinson's disease after suspected paraquat exposure, you may be eligible for compensation. You can seek compensation for any of the following damages:
Past and future medical expenses and funeral expenses if you lost a loved one
Past and future wage loss, loss of estate (if you lost a loved one), and loss of earning capacity
Past and future pain and suffering (both physical and mental)
Past and future loss of enjoyment of life
Punitive damages
However, ensure you speak with an experienced paraquat lawsuit attorney to understand the specific compensation you may be eligible to receive.
What is the Next Step in the Paraquat Lawsuits?
As mentioned earlier, the first bellwether trials in the paraquat MDL are expected to begin early next year.
All the parties involved in the litigation will closely watch these cases as they will provide insight into how juries are likely to decide similar cases.
The outcomes of the bellwether trials may also help the parties reach a settlement in the paraquat lawsuits.
If you or your loved one has been diagnosed with Parkinson's disease after exposure to paraquat, you should speak with an experienced attorney to learn about your legal rights and options.
You may be entitled to compensation for your injuries, and an experienced attorney can help you maximize your chances of recovery.
How Can We Help?
The experienced paraquat lawyers at Legal Giant are here to help if you or a loved one has been diagnosed with Parkinson's disease after suspected exposure to paraquat.
We have represented clients in complex mass tort litigation for over three decades. We have the resources and experience to take on large companies and are not afraid to fight for our client's rights.
If you want to learn more about your legal rights and options, please contact us today for a free consultation.