If you have been involved in a car accident that wasn't your fault, you are plunged into a pool of stress and anxiety that you may fail to think clearly.
Many things will be going through your mind, including how you will get compensation for the damages and injuries sustained. Amidst the confusion, it's essential to take a deep breath and try as much as possible to stay calm.
From there, take care of your medical needs as a matter of priority. Once you have been treated and discharged from hospital, you can contact your insurance company and alert them about the accident.
This is a crucial step because notifying your insurance company will help you initiate the claims process and ensure that you receive compensation for damages or injuries suffered.
However, before contacting your insurance provider, you need to keep in mind that whatever you say might have a significant impact on your claim.
Therefore, it's vital to choose your words carefully and provide accurate information to avoid any misunderstandings or delays in receiving compensation.
So, what should I tell my insurance company after an accident? Let us find out.
Only Provide Objective Information That Is Requested
Your insurance company is in business and will want to do everything possible to limit the amount they pay for claims.
That's why it's paramount only to provide objective information when asked. Avoid any details that may sound subjective because it could hurt your chances of receiving full compensation.
For instance, if you are unsure about something or don't remember clearly, it's better to say so instead of giving inaccurate information that can be used against you.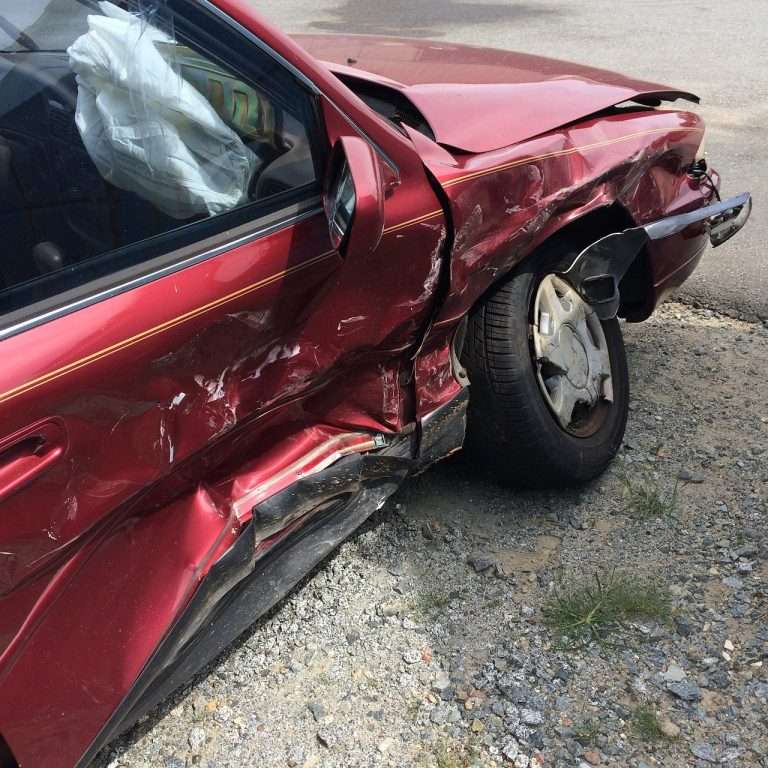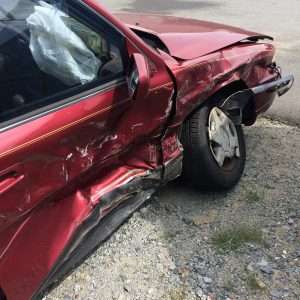 Some of the obvious pieces of information you may be required to provide include your full name, contact information, insurance policy information, date of the accident, and the exact location where the accident happened.
It is also safe to limit your communication with the insurance company to letters instead of talking in person or over the phone. This will reduce the chances of you saying something you may regret later.
Be Honest but Careful
Of course, you need to tell the truth to your insurance company. There is no shortcut to it. However, there is some information you shouldn't volunteer at all.
Your primary objective is to protect your interests and ability to receive fair compensation for damages suffered. You will be in a much better position if you know what to say and what not to say.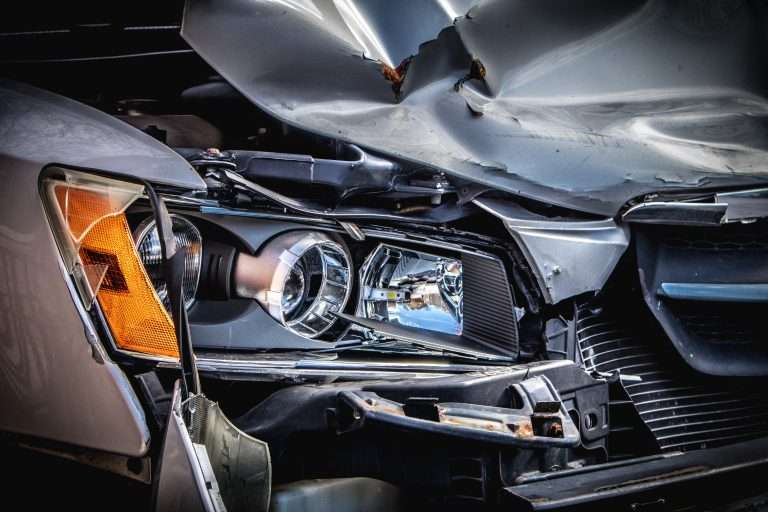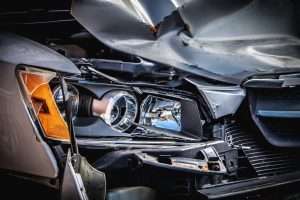 As mentioned earlier, your insurance provider is in business and not on your side. They have different goals and interests to protect. It would be naive to think that your insurance company has your best interest in mind.
Therefore, be honest but careful about what you say and how much information you provide. If you are unsure whether to share something, it's best to consult with a lawyer before doing so.
Don't Mention That You Weren't At Fault
After a car accident, it's easy to get confused and mix up facts that may affect your claim.
For this reason, it's crucial to mention that you were not at fault for the accident when reporting to your insurance company. This will help them understand the situation better and assess your claim accurately.
Also, keep a record of all your conversations with the insurance company, including dates and times. This will come in handy if there are any discrepancies or issues that may arise during the claims process.
Let Them Know That You Have an Attorney
When you are involved in a car accident, you have a right to speak with the other party's insurance adjuster.
Got a Legal Issue? Let Us Help You Find An Attorney Near You
You can speak with them independently, but we advise against it. Even if you feel comfortable, we advise you to retain the services of an experienced car accident attorney to handle that part.
Your attorney will assess everything and know exactly what to say to the insurance adjuster.
They also know the laws and regulations related to car accidents, so they are better positioned to protect your rights and ensure you receive fair compensation for damages suffered.
Avoid Discussing Injuries If Possible
One of the first questions that the insurance company will ask you is whether you suffered injuries or not. They want to put you on record admitting the extent of injuries sustained so that they can use it against you later.
The strategy doesn't favor you because some car accident injuries such as whiplash don't show up immediately. They may even manifest several months after the accident occurs.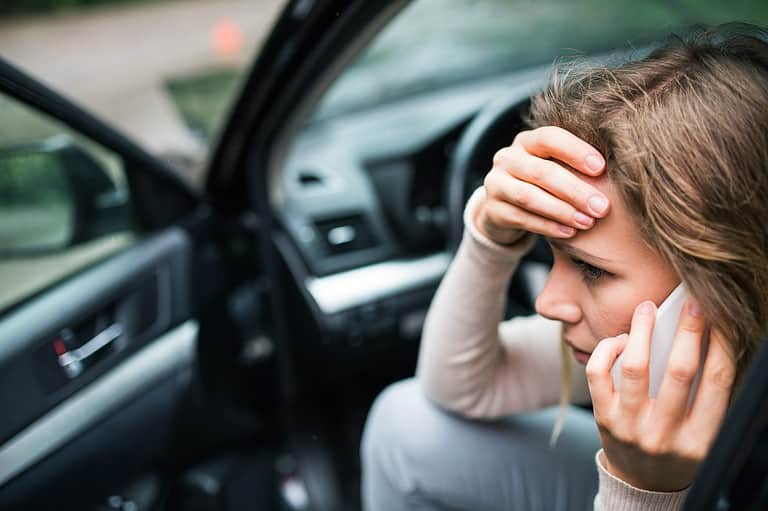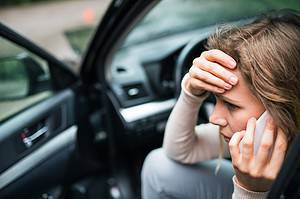 So, never state the extent of injuries suffered because you don't know if that is true.
When you are asked about injuries suffered, it's better to be cautious and say that you will provide a full report once your doctor has thoroughly assessed you.
I'm Not Making an Official Statement
Avoid making official statements until you talk to an experienced car accident attorney. Doing so might hurt your claim and affect your ability to receive fair compensation.
Remember, the insurance company is not on your side and will do everything possible to protect their interests.
It's crucial to have a professional by your side who knows how to handle such situations and ensures that you are treated fairly. You don't have an obligation to record an official statement about the car accident with anyone.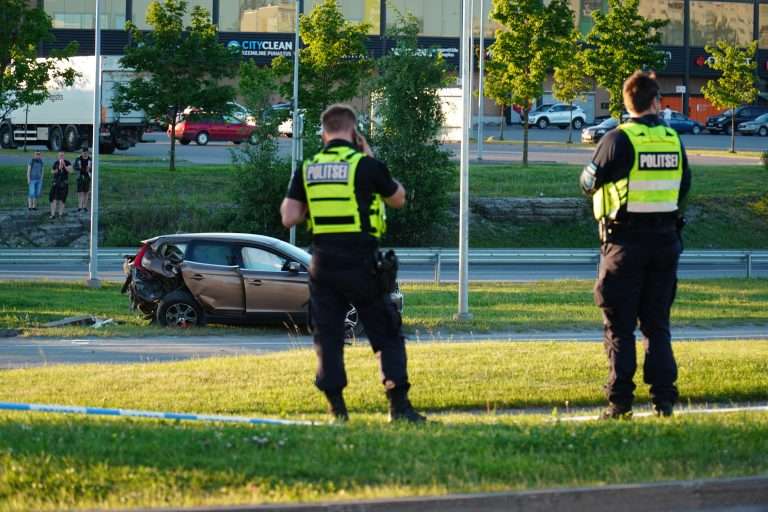 No matter what the insurer may tell you, remember that they can turn your words around and use them against you if it means less payout in the end.
Furthermore, they can still share your recorded statement with the other party's insurance company.  The other insurance provider may take your words out of context and use them to reduce your compensation.
You may even be required to eventually file a claim with your own insurance company for under-insured and uninsured claims, and your recorded statement could hurt you.
Talk to an Experienced Car Accident Attorney Today!
Dealing with an insurance company after a car accident can be overwhelming and stressful.
However, knowing what to tell them can make the process smoother and increase your chances of receiving fair compensation for damage or injuries sustained.
Remember to only provide objective information, be honest but careful about what you say, and avoid discussing injuries if possible.
It's also advisable to seek the services of a car accident attorney who can guide you through the process and ensure your rights are protected.
At Legal Giant, we do everything possible to connect you with highly experienced car accident attorneys who can help you navigate the legal process and get the compensation you deserve.
Contact us today for a free, no-obligation consultation. Let us fight for your rights while you focus on recovering from the accident.