Have you been injured in a collision caused by another party? If so, seeking medical treatment should be the first thing to do. However, every hospital visit comes at a cost. So, you may be asking yourself who covers the cost of your treatment.
So, who pays your medical bills after a car accident if you were not at fault? Well, the answer largely depends on whether you are in a fault or no-fault state. In a fault-based state such as California, the driver who caused the accident (often through their insurer) is responsible for your hospital bills.
However, insurance claims take months or even years to settle, depending on how long your medical treatment takes. And many healthcare providers want upfront payment, so you must pay out-of-pocket as you wait for your claim to settle.
This post will explore this question and explain how medical bills are paid after a collision. Read on to learn.
The At-Fault Party's Insurer Is Responsible for the Damages
California adopts the conventional fault-based system, meaning the motorist who caused the accident is accountable for any financial liabilities. Hopefully, the motorist carries insurance to pay for the damages they caused.
Under California law, each vehicle driven across the state must have insurance coverage. The driver's insurance provider may be obligated to cover the damages in monetary compensation once fault is established.
Compensation in these claims often includes medical and other expenses and additional costs such as damage to your car or property, lost income, etc.
Timing of Payments by the At-Fault Party Insurance
Liability insurance plans provide a single lump sum once a claim is closed. The claim or lawsuit will never be revisited once the lump sum payment has been made.
That means the at-fault party's insurer will not pay the victims during the claims process, which can take months or years.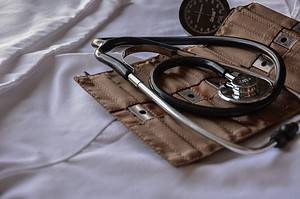 Getting immediate medical treatment is crucial if you've been in a vehicle accident. Do not let the lack of insurance prevent you from seeking compensation for your damages.
After seeking medical care, contact a skilled car accident attorney to evaluate your chances of receiving reimbursement for your medical bills.
Your medical bills are your obligation
So, who pays your medical bills after a car accident if you were not at fault? The short answer is you!
You are responsible for covering your medical expenses when you are involved in an accident. The same applies even if the accident wasn't your fault. However, the at-fault driver's insurer should reimburse you for these expenses if you reside in a fault-based state.
But sometimes, the at-fault driver is uninsured, or their insurance coverage is insufficient to cover all your expenses. In that case, you may be able to collect compensation from your insurance provider if you carry uninsured/underinsured motorist coverage.
Health insurance, primary and secondary coverage
You will have to pay the entire bill out-of-pocket if you don't have health insurance. But if you have it, your medical provider will likely bill your insurer directly before sending you an invoice for additional costs not covered by your policy, including a co-pay or deductible.
Your health insurance acts as your primary coverage. That means your health insurance provider will pay their share of the bill first and then have you pay for any outstanding amount.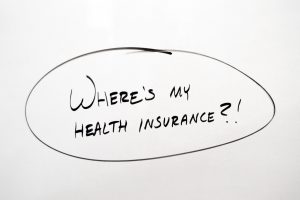 What if you have a secondary insurance cover, such as via your spouse's insurance? In that case, the secondary insurer will refund the primary insurer for their share of the bills up to the coverage limit.
MedPay is the most popular secondary insurance often obtained through your vehicle insurance policy.
Got a Legal Issue? Let Us Help You Find An Attorney Near You
Consider talking to your motor vehicle insurance provider about your car accident injuries. The insurance adjuster will assist in filing a claim for your accident-related medical bills.
Medical Payment Coverage (MedPay)
MedPay is an alternative form of coverage that can help pay for medical expenses following a collision. Unlike liability insurance, medical payments are made regardless of "fault."
That means your Med Pay plan will help cover part of your medical costs even if you were at fault for the accident.
Med Pay can pay for costs not covered by your primary health insurance. Co-pays, ambulance fees, emergency medical transport (EMT), non-emergency medical transport (NEMT), and even uninsured private costs (physical therapist, chiropractor, acupuncturist) are examples of expenses that your primary insurance may not cover.
The insurer is entitled to reimbursement from settlement proceeds
After your medical expenses have been covered, your insurance company is entitled to compensation from the motorist who was at fault for the accident.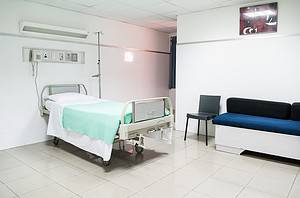 But how this works may differ depending on the state you are in. Health insurance companies and Med Pay coverage plans are entitled to compensation in California.
What About Medical Liens or Certified Hospital Liens?
Medical liens are also subject to compensation from health insurance providers and Med Pay coverage. Generally, a medical lien is an official claim on your settlement that you give your healthcare provider in return for medical services.
Medical treatment on liens
An injured victim can always seek medical treatment on a lien if they don't have health insurance or insufficient coverage.
For instance, a person with Kaiser insurance won't get the same kind of immediate care that an injured victim would get from a private chiropractor.
A Kaiser member may seek certain services from private healthcare companies, such as physical therapists, chiropractors, diagnostic labs, etc.
Certified hospital liens
Some states permit hospitals to cover the medical costs of accident victims and place a lien on their final verdict. This is known as a lien.
The hospital will ask the accident victim to sign lien paperwork before offering medical services if their insurance is insufficient. The agreement permits hospitals to seek compensation for services rendered.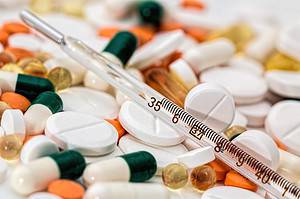 Accidental victims for whom a lien has been signed are not required to pay for their medical treatment upfront. However, the cost of any verdicts or settlements may be recovered by the hospital that holds the lien.
Contact a Personal Injury Lawyer Today!
We hope this article has helped if you have been asking who pays your medical bills after a car accident if you were not at fault.
The information provided is generally for personal injury victims after a car accident. It is meant to be informative but is not legal advice.
So, if you need more information about your situation, speak with a personal injury lawyer. Only make decisions after consulting with a lawyer.
At Legal Giant, we can connect you with a knowledgeable personal injury lawyer to answer your questions and help you with all aspects of your claim.
Contact us at (855) 740-5024 for a free consultation and evaluation of your case.