You were recently injured in a motorcycle accident that wasn't your fault. You don't know who should pay for the medical treatment.
After all, your motorcycle insurance and that of the other party wouldn't agree to cover your medical expenses until your claim is settled.
While you wait and recover your injuries, your cost for treatment may increase and strain your finances. So, you could be asking, does health insurance cover motorcycle accident injuries?
If you are looking for answers, this post is for you. Read on to learn more about motorcycle insurance coverage for motorcycle accidents.
What Does the Law Say About Motorcycle Insurance Requirements?
In most American states, the law requires riders to have motorcycle insurance. An owner must have insurance for their motorcycle to be registered.
Your motorcycle must be registered to get a license plate; if not, you'll ride illegally and face significant penalties.
Although motorcycle insurance is required in 49 out of the 50 states, the amount of coverage is not the same across states. Each state has minimum motorcycle insurance requirements for bodily injury and property damage liability.
But in most states, a rider should have at least $25,000 bodily injury coverage per person. They should also have $50,000 bodily injury coverage per accident and $5,000 in property damage coverage.
Does Health Insurance Cover Motorcycle Accident Injuries?
Yes, some medical bills for motorcycle accident injuries may be covered depending on your health insurance plan.
Motorcycle injuries are usually severe and can include broken bones and lacerations that require surgery or even treatment for traumatic brain injuries. For such injuries, it would be best to seek medical treatment from providers approved by your insurance provider.
This way, you won't be left with additional bills to pay. In fact, your insurance company would be more inclined to accept the validity of your motorcycle accident injuries too!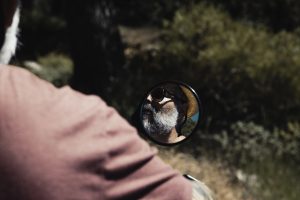 There's something that people fail to comprehend about motorcycle accident insurance claims. Typically, health insurance providers have a lien on the settlement amount. This lien is known as a subrogation claim, entitling health insurance companies to reimbursement for the cost of medical treatment.
Notably, the subrogation claim is negotiable sometimes. That means your lawyer can help you persuade the health insurance company to accept a lower amount than they initially demanded.
What Does Health Insurance Cover?
Health insurance covers some expenses related to motorcycle accident injuries. depending on your policy, your health insurance provider may reimburse you for:
X-rays
Examinations
Hospital stays
Prescription medications
Remember, the precise protection you can get will depend on the health insurance company and policy. You should also know that the health insurance will not likely cover all costs resulting from your accident.
What Does Health Insurance Not Cover?
As earlier mentioned, your health insurance provider might offer you some reimbursement. But you still will need to cover other costs out of pocket. Some of the expenses that your health insurance is unlikely to cover are:
Got a Legal Issue? Let Us Help You Find An Attorney Near You
Pain and suffering
Lost wages
Deductibles
Co-pays
Off-label prescriptions
Seeking an auto insurance claim can provide you with more funds to cover these other expenses.
What If You Don't Have Health Insurance?
Some people in the U.S don't have health insurance. When such individuals get injured in a collision, they may not have the means to settle their medical expenses. This is a very common occurrence.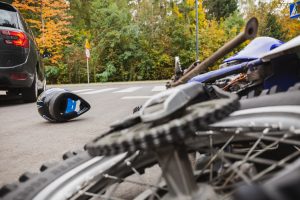 But the thing is, you shouldn't delay getting medical treatment after motorcycle insurance just because you don't have health insurance.
Depending on the law of your state, medical providers may be legally required to provide medical care under a medical lien agreement.
What Is a Medical Lien?
A medical lien is a pact to give your doctor a portion of your motorcycle accident payout for the medical treatment the doctor is giving you now.
Generally, when your doctor signs a lien, they accept to provide medical care on credit, aware that you will pay for it once you receive your settlement.
Medical liens are usually paid from your settlement amount before you use the money. In some states, if the medical bills surpass 50% of the total amount left after deducting the attorney's fee, the provider is limited to not more than 50%.
What Can I Expect as a Payout, If Anything?
It's hard to say precisely how much you can expect as a payout for motorcycle accident injuries. That's because various factors influence the amount of motorcycle accident insurance payout you can receive.
Usually, injuries suffered will be the primary factor. So, the amount will change depending on:
Medical bills, including ongoing physical therapy and the cost of future medical attention.
Lost wages and lost earning capacity if your injuries affect your future work abilities.
Pain and suffering
Property damage
Loss of consortium for the family.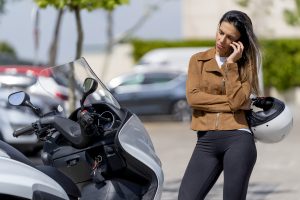 The specifics of your case can also increase or decrease your potential settlement amount. For example, if you were partly liable for the accident, your legal damages will reduce.
You might also struggle to recover the compensation you deserve if your insurance coverage is inadequate. That is why it is essential to get the legal advice of a personal injury attorney who can help you file a strong insurance claim for motorcycle accidents.
Our Motorcycle Accident Attorneys Can Help
Sustaining injuries in a motorcycle accident can be a chaotic and devastating experience. Your health insurance may cover part of your costs, but you are likely to have suffered many other financial and nonfinancial losses.
You must file an insurance claim for a motorcycle accident to recover your damages. At Legal Giant, we enjoy seeing our clients get the compensation they deserve.
Our personal injury lawyers know how to deal with insurance companies, build a strong case, and negotiate a fair settlement offer. Contact us to schedule your free, no-obligation consultation today.