Vehicle inspection laws differ from state to state. Several states, including California, have stringent criteria that vehicles must pass, especially in emissions.
Other states are notably lenient about vehicle inspections. Georgia residents should be informed of the annual vehicle inspection requirements they are supposed to meet.
Besides, commercial vehicle drivers are frequently subject to state and federal legislation and must comply with stringent inspection standards.
This post will review Georgia's fundamental laws governing car inspections. Keep reading to learn more about vehicle inspections and how an Atlanta car accident attorney can help.
Vehicle Inspections for Traditional Passenger Vehicles in Georgia
Every automobile in Georgia is subject to an annual safety inspection. In some parts of Georgia, this safety check involves emissions inspection, sometimes known as smog inspection.
All automobiles in Georgia must undergo an annual inspection before the registration renewal date. It is highly encouraged that you get your car inspected four to six weeks before the registration renewal date to allow yourself enough time to make necessary repairs.
In Georgia, all gas-powered autos that are at least three years old but not older than a 1993 model and light-duty trucks weighing below 8,500 pounds must undergo emissions testing.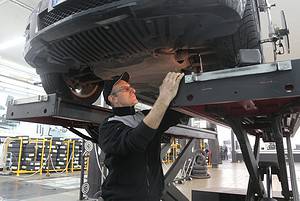 However, only the following counties require emissions tests:
Clayton
Cherokee
DeKalb
Fulton
Coweta
Gwinnett
Rockdale
Forsyth
Fayette
Henry
Cobb
Paulding
If your car must undergo emissions testing, the results remain valid for a year. And if emissions testing is necessary for your car, your car must pass this test annually before you renew your registration.
Inspections for Commercial Vehicles in Georgia
To guarantee the safety of the roads, the Georgia Department of Transportation (DOT) has enforced various commercial vehicle laws.
Commercial vehicles include buses, vans, garbage trucks, and construction trucks. Drivers of these vehicles are required to abide by DOT laws or risk severe penalties.
In Georgia, any vehicle with a gross weight rating (GVWR) of at least 10,001 pounds should have a US Department of Transportation number and a vehicle identification number (VIN).
A certificate from a medical checkup is also required for operators of these vehicles. Cars this heavy are required to have a fire extinguisher on board and reflective safety triangles.
Got a Legal Issue? Let Us Help You Find An Attorney Near You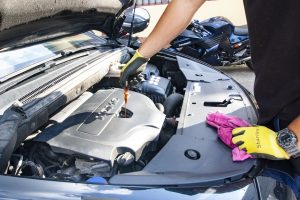 All trailers towed by such weighted vehicles should be fitted with braking systems, lights, and reflectors.
Most commercial vehicles are subject to both state DOT and the federal DOT. Additional restrictions from the Federal Motor Carrier Safety Administration (FMCSA) are also placed on commercial trucks and buses.
Owners and operators of commercial vehicles are responsible for carrying out the necessary inspections and maintenance; otherwise, they risk facing harsh penalties, such as losing their DOT numbers and operating privileges.
Exemptions from the State Requirements
The Atlanta metro region does not need yearly car emissions testing for all vehicles. Your vehicle doesn't require testing if:
It has over 8,500 pounds gross weight.
It only uses renewable fuels like diesel, propane, or natural gas.
It's only a little over three model years old.
It is a vintage or collectible car older than 25 model years.
It is either a motorbike, a motorhome, or an RV.
The Georgia Clean Air Force (GCAF) oversees Georgia's yearly emissions testing to enhance the metro Atlanta area's air quality.
You can visit the GCAF website or speak to an Atlanta car accident attorney for more information on emission testing requirements.
Where to Get a Vehicle Inspection in Georgia
Drivers in Georgia can have their vehicles checked at any gas station that offers vehicle inspections. The GCAF has an online directory of places where emissions testing is conducted.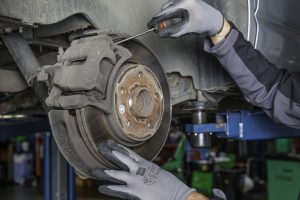 Georgia residents are not obligated to get their vehicles tested in the same county where they are registered. If you are searching for an inspection station, look for one with an "all vehicles welcome" sign.
Contact an Atlanta Car Accident Attorney for More Information
Do you need additional information about Georgia's vehicle inspection regulations? If so, you can speak to a personal injury lawyer.
At Legal Giant, we understand the importance of car inspections in fostering road safety and preventing motor vehicle accidents.
That's why we partner with experienced legal teams who would be delighted to provide the information you need.
Contact us now to speak to an experienced Atlanta car accident attorney about car inspections in Georgia or legal assistance if you have been involved in an accident.