The Federal Highway Administration reports that at least 300 people die every year as a result of wrong way driving accidents.
Although these fatalities make up only a small percentage of all car accident fatalities in the country, they tend to be more severe, and survival chances for the involved parties are pretty low.
But what constitutes a wrong way crash, and how does it happen? Who is liable for the damage caused?
Read on to find out everything you need to know about these crashes, including your legal options if you have been involved in one.
What Is a Wrong Way Crash?
A wrong way crash, also known as a head-on collision, occurs when two vehicles traveling in opposite directions collide frontally.
This type of accident often results in severe injuries and fatalities due to the combined high speeds of vehicles involved.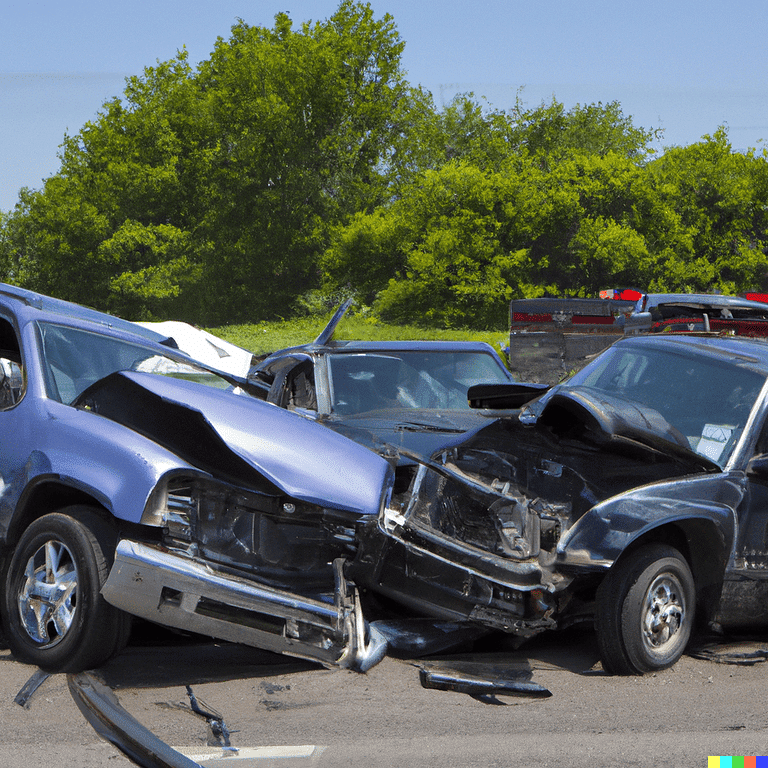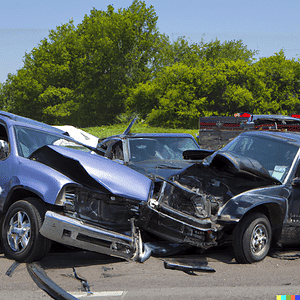 According to statistics from the Insurance Information Institute (III), motorists going the wrong way on a one-way road or those driving on the wrong side of the road on a two-way highway made up 2.4% of fatal accidents reported in the country in 2022.
Wrong way crashes are quite fatal, as you'd imagine. Even at relatively low speeds, two cars traveling towards each other can cause severe damage. Wrong way crashes do not occur often, but they tend to be fatal when they do.
What Are the Common Causes of Wrong-Way Collisions?
According to the National Transportation Safety Board, more than 60% of wrong way crashes are caused by drunk driving.
The number is likely higher since not every reported wrong way crash included information on the blood-alcohol content level of the motorists involved.
Besides drunk driving, other factors that cause wrong way accidents include:
Unfamiliarity with the road
Poorly placed or marked signs.
Poor visibility
Bad ramp design or signs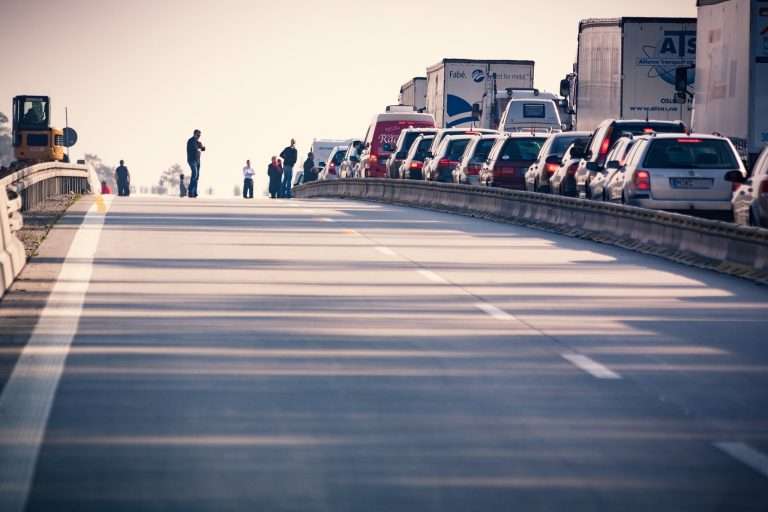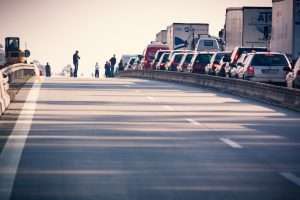 Other driver behaviors may also increase the likelihood of wrong way crashes occurring. For instance, some wrong way car crashes are caused by motorists struggling with memory loss, dementia, mental health issues, and vision problems.
Aggressive driving is also a significant cause of wrong way accidents. If a motorist decides to overtake the car ahead and misjudge its proximity to oncoming traffic, they may divert the wrong way to avoid hitting the vehicle.
Reckless drivers may also deliberately ignore road signs, leading to fatal wrong way crashes.
The Design of an Entrance Ramp Can Confuse Drivers
Highway ramp designs can sometimes confuse motorists, leading to wrong way crashes. This is especially true when the motorist drives without paying adequate attention to the road. This may cause a motorist to enter the wrong side of the road.
Inattentive drivers are more likely to enter the wrong side of the highway after crossing the center median.
The cloverleaf design of many highway ramps is often confusing because it requires motorists to make a series of turns before merging.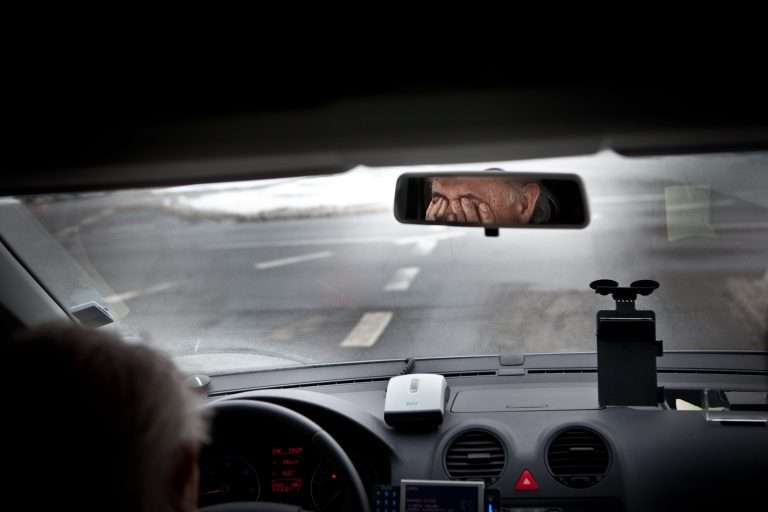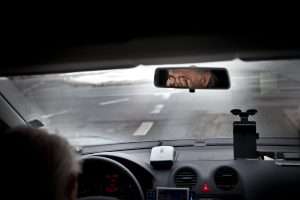 If the driver is not paying attention, they may miss one or more of these turns and get into oncoming traffic. When a motorist is confused, they may end up on the wrong side of a median, entering the wrong side of the road.
It is common for motorists turning left to enter the highway from the wrong side compared to drivers turning right. This is because the correct ramp is usually reached first when a motorist turns from the right.
When Do Wrong-Way Crashes Happen?
Research shows that most wrong way accidents usually happen at night (between midnight and 3:00 a.m.) and on weekends.
The higher rates recorded during these times usually correspond with a higher prevalence of drunk driving.
Most wrong way crashes occur on two-lane roads or highways, especially at interchanges and exit ramps. Some happen in the lanes closest to a median.
Got a Legal Issue? Let Us Help You Find An Attorney Near You
Common Injuries from Wrong-Way Crashes
Wrong way crashes can cause life-threatening injuries. Some of the common injuries that may occur as a result of these crashes include:
Chest, back, or rib injuries
Wrongful death
Broken bones
If you were involved in a wrong way accident, don't hesitate to get prompt treatment from an experienced doctor.
You may sustain severe or life-threatening injuries that may worsen quickly. Call 911 and be sure to request medical attention right away.
Determining Liability in Wrong Way Crashes
If you or your loved one has been involved in a wrong way crash, you may be entitled to compensation. You must file a car accident compensation claim with the at-fault party's insurance provider.
However, you need to identify the liable party before you file a claim. In some cases, the motorist driving on the wrong side of the highway will be 100% responsible for the accident.
In some other cases, another party may be partially at fault for the accident. For instance, a government entity responsible for maintaining the roads may be liable for poor signage or ramp design. In such a case, you can file a claim against that entity.
Some states, such as Texas, follow the concept of shared/proportionate responsibility that allows a motorist to file a car accident claim to recover damages as long as they were not more than 50% at fault for the crash.
However, these laws will vary depending on your state, so it's crucial to consult a car accident attorney familiar with your state's laws for legal advice.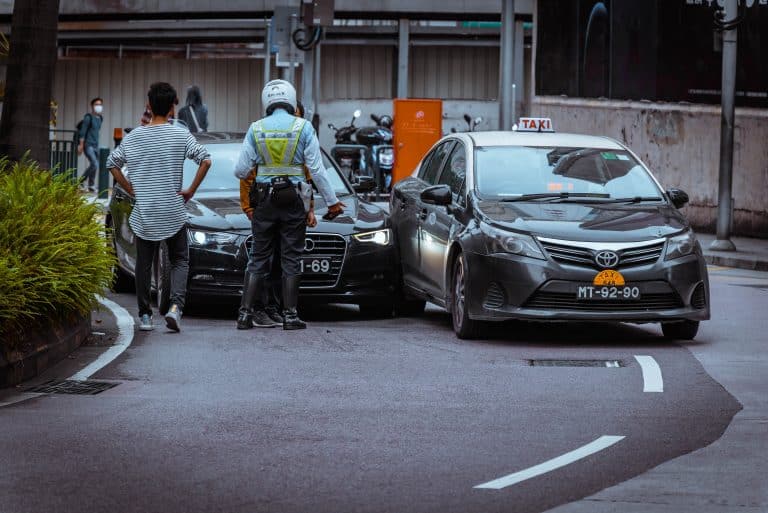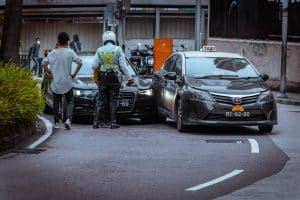 For instance, if more than one party was at fault for the wrong way crash, you may be entitled to compensation from each party.
Your attorney may help you file a claim with each party and guide you on what to do if you were partially at fault for the crash.
Always consult an experienced car accident attorney before assuming liability or responsibility for the accident. People who may be liable for damages suffered as a result of wrong way crashes include:
People who continue to serve already drunk patrons.
Public officials and private contractors responsible for maintaining roads.
Businesses that hire and retain unsafe drivers.
What Can Be Done to Minimize Wrong Way Crashes?
Enhancing signage and road design is a fundamental step in reducing wrong way crashes. Roads should have clear and highly visible signs, often with reflective materials, to alert drivers when they travel the wrong way.
Additionally, well-designed exit and entrance ramps, including features such as one-way spike strips, can help prevent drivers from entering highways in the wrong direction.
Concrete structures such as spikes that prevent wrong way drivers from entering the highway can be installed in high-risk areas.
This, coupled with clear signage and road markings, can significantly reduce the number of wrong way accidents.
Furthermore, initiatives should be taken to educate drivers on how to properly navigate roads and understand warning signs. This can include driver education programs, public awareness campaigns, and stricter penalties for reckless driving behaviors.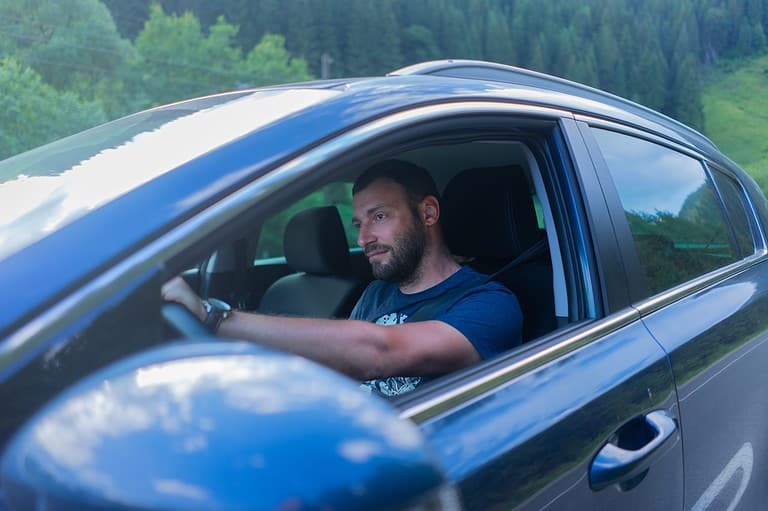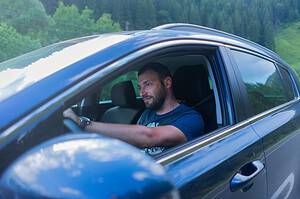 Community engagement is another valuable approach to addressing this issue. Collaboration between law enforcement, local governments, and community organizations can help raise awareness, conduct safety workshops, and create a sense of responsibility among drivers.
Ultimately, reducing wrong way crashes depends on driver behavior. It is essential for drivers to remain vigilant, especially when entering and exiting highways.
Staying attentive to road signs and signals, avoiding distractions, and never driving under the influence are vital aspects of responsible driving that can help prevent wrong way crashes.
Talk to a Wrong Way Car Accident Attorney Today!
At Legal Giant, we understand the devastating consequences of wrong way crashes.
If you or a loved one has been involved in this type of accident, our network of highly experienced car accident attorneys is here to help you get the compensation you deserve.
Our partner attorneys offer free consultations to discuss your case and provide legal guidance on your rights and options.
Contact us today, and let us help you navigate the complexities of personal injury claims related to wrong-way crashes.