On May 15, 2023, an SUV and a dump truck were involved in a tragic collision in Parrish, Florida, leaving three people dead. Both vehicles were moving in opposite directions when they collided head-on.
Car accidents are fairly common in Florida, but accidents involving huge, special-purpose autos such as dump trucks are especially fatal.
Truck operators should take greater precautions to drive their vehicles safely because truck accidents have higher chances of causing significant damage to the people and cars involved.
This post will discuss everything about truck accidents in Florida. Read on to find out what to do in a head-on dump truck accident.
The Parrish Head-on Dump Truck Accident
The head-on dump truck accident happened midday on County Road 675 in Manatee County, Parrish, Florida.
According to the Florida Highway Patrol, the SUV was moving eastward in the opposite lane as the 59-year-old dump truck driver neared a bend while the latter was heading west on CR 675.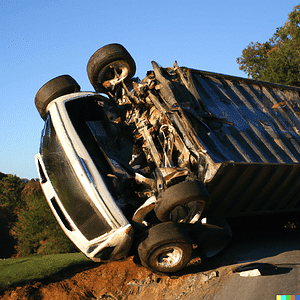 The dump truck driver made the wrong turn and veered towards the north shoulder of the road. In response, they overcorrected their turn too much to the left and crossed onto the roadway in front of the SUV.
Despite his best effort to avoid an accident, the two vehicles collided head-on, resulting in the death of the 71-year-old man who drove the SUV and his two female passengers, aged 71 and 80. The dump truck driver only sustained minor injuries and was brought to the hospital.
Dump Truck Accidents in Florida
Fatal truck accidents happen almost yearly, with semi-trucks losing control and crashing with other cars.
Much attention has been given to tractor-trailer trucks and other large vehicles, but dump trucks also need to be closely examined because of the danger they might pose to drivers.
Dump trucks and other huge vehicles are life-threatening not just because of their size but also due to their weight.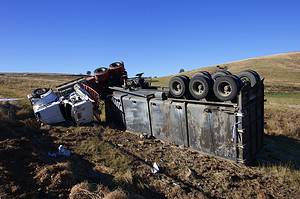 A typical dump truck weighs between 13 and 15 tons when empty and up to 36 tons when fully loaded. That is nearly the weight of a semi-truck towing a fully loaded trailer, which weighs 40 tons.
The difference is that a dump truck is significantly more compact and does not distribute weight over a long trailer and truck.
Dump truck weight means more difficulty maintaining control of the vehicle
The weight is unquestionably risky since it doubles the force produced in an accident with another car. However, many do not consider the potential danger due to its impact on a driver's capacity to operate the vehicle.
Got a Legal Issue? Let Us Help You Find An Attorney Near You
With additional weight, a driver must be more attentive to controlling the vehicle when turning and braking.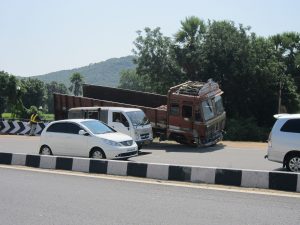 The heavier the weight, the more inertia the brakes must overcome and the more force needed to complete a turn without jackknifing.
Drivers must thus allow ample time to stop and turn slowly to prevent overcorrecting like the dump truck operator in the Parrish collision did.
Head-on Dump Truck Accident Lawsuits
Although the cause of the head-on dump truck accident in Parrish, Florida, has not been determined yet, various circumstances may make particular parties accountable in a dump truck litigation.
You may file these truck accident lawsuits when you suffer injuries and survive with substantial damages and in the case of wrongful death if you are a surviving family member of a deceased victim.
These lawsuits aim at holding accountable the party whose negligence contributed to the accident. Negligence is the failure of the at-fault party, including the trucking company, to address issues that pose the risk of an accident.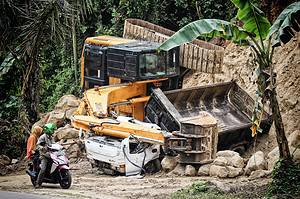 The negligence may take the form of:
Poor maintenance of the dump truck
Hiring inexperienced truck drivers
Overloading the truck
Overworking the drivers and causing fatigue
Failure to conduct background checks of truck drivers for a record of drunk driving or other negligent actions
Negligence on the part of the driver may take the form of:
Intoxicated driving
Driving while fatigued
Failure to safety-check the truck before driving
Reckless driving actions such as speeding or distracted driving
Contact a Lawyer About Your Head-on Dump Truck Accident Today!
If you or your loved one was involved in a car accident with a dump truck or other vehicle, contact a personal injury lawyer immediately to help you file a truck accident lawsuit.
Remember that the insurance providers involved in these lawsuits will not relent in their defense, and neither should you.
Consider using Legal Giant's lawyer referral services to get a lawyer with the necessary skills and experience to advocate for you and get you the maximum compensation.
Our partner personal injury lawyers are familiar with the laws surrounding insurance and personal injury, and they understand the kind of evidence needed to win a case.
So, do not hesitate. Contact us at (855) 740-5024 to schedule a free consultation.