According to the Centers for Disease Control and Prevention, more than 175,000 Americans suffer personal injuries annually. In fact, personal injuries are the third-leading cause of death, behind cancer and heart disease.
But what percentage of personal injury claims actually make it to trial? They are way fewer than you could ever imagine.
Statistically, 95 to 96 percent of all personal injury lawsuits are settled without the need for a trial. That means only 4 to 5% of these cases go to trial.
So, if you've been injured as a result of somebody else's negligence and need to file a claim, there is a strong probability that your case will be settled out of court.
What Percentage of Personal Injury Cases Go to Trial? The Statistics
An overwhelming number of personal injury cases are filed every year by victims inflicted with injuries resulting from the negligence of third parties.
A report from the U.S. Department of Justice, Bureau of Justice Statistics showed that 26,950 contract, real property, and tort trials in 2005 were linked to a form of personal injury.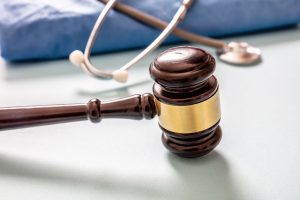 Surprisingly, just 5% or less of these cases ever get to trial! Pretrial settlements are the norm, accounting for 95% of all cases. And even for those that make it to trial, the results are often unpredictable. The victim risks not getting any compensation!
Personal injury cases that go to trial give the victim a chance to recover punitive damages in addition to economic and non-economic damages, meaning that the amount they receive increases significantly.
Generally, taking a claim to trial is both a high-risk and high-reward potential proposition.
How Many Personal Injury Cases Go to Trial?
As mentioned earlier, only 5% of personal injury claims go to trial. Why is this so? Litigation is expensive, time-consuming, and uncertain. A trial might take years to settle, and one can never be sure what the court will declare in the end.
You may end up with far more losses than you might have if you opted for a settlement, or you might even end up with nothing at all.
Remember, even the defendant is doing the same calculations, so it is mutually beneficial to resolve the issue without a protracted legal battle. That is where personal injury settlement comes into play.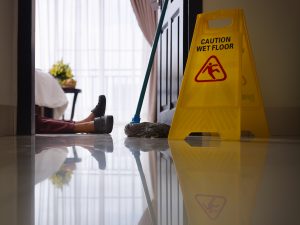 It might be true that most personal injury cases are settled without litigation. But even so, the 4% to 5% that actually get to trial are quite important.
These cases serve as precedents and a broad benchmark for how much to demand in settlements. It's also worth noting that the attorney you hire will have a significant impact on how much compensation you receive in your case.
How Many That Go to Trial Actually Win?
Your chances of winning a personal injury lawsuit depend on the actual type of injury.
According to a report from the United States Department of Justice, the chances of winning a motor vehicle accident are 61 percent. In the case of premise liability trials, the chances of winning are 50-50. In product liability trials, less than four out of ten plaintiffs, or 38 percent, win.
Got a Legal Issue? Let Us Help You Find An Attorney Near You
At the same time, victims have higher chances of winning a personal injury lawsuit when the case is presented to a trial judge instead of a jury. Settlement rates issued by a trial judge are also much higher. That's pretty interesting.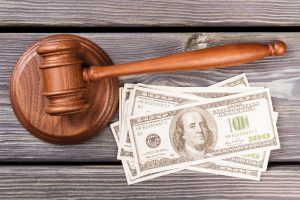 In the event of a win, a claimant can receive between $3000 and $75000 in personal injury settlements.
Only plaintiffs with more severe injuries, like spinal cord and brain injuries, receive more than $75,000. Remember, this is not inclusive of additional costs remitted to lawyers, fees, and the cost of filing a personal injury case.
What Is The "Discovery" Phase and What Needs to Be Investigated?
If your personal injury case gets to trial, getting acquainted with the discovery process and how it affects your claim could be beneficial.
What exactly is discovery?
In legal cases such as personal injury cases, discovery is the process through which involved parties collect information. Discovery helps to understand the facts and serves as a means of gathering evidence for trials and motions. Attorneys carry out discoveries in the following ways:
Interrogations: These are written questions that parties respond to under oath.
Requests for documents: Requests for duplicates of or access to files relevant to the issue can be addressed solely to parties to the suit, but papers can be collected from non-parties through subpoenas.
Requests for admission: These are statements that must be admitted or denied by the responding party. Responses are legally binding, and they can determine whether a lawsuit is won or lost.
Depositions: Parties and non-party witnesses could well be summoned for a deposition, which is a question-and-answer session done under oath with a court clerk documenting the exchange.
What Does the Legal End Look Like?
The actual trial phase begins after the discovery and can take a few days. At trial, the judge or jury determines that the accused is liable for the accidents and for the losses incurred by the plaintiff. If so, they decide how much the defendant should pay in damages.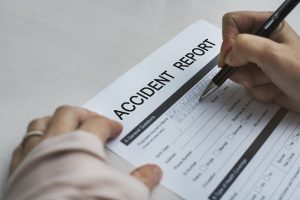 When the trial is finalized, either of the parties may initiate an appeals process, which may take several months or even years. After the appeals process comes to an end, the losing defendant pays the damages incurred at trial or on appeal.
When Can You Claim Personal Injury?
The following are the three grounds on which you can present personal injury claims:
1. Negligence
Liability under negligence arises from a person's inability to act with the same degree of caution that any reasonable person would have used in the same situation. Consider a hunter who fires his gun irresponsibly at other people.
2. Intentional wrong
When someone does something intentionally to harm another. Some common intentional torts are assault, trespassing, battery, false imprisonment, and intentional infliction of emotional stress.
3. Strict Liability
The strict liability standard holds defendants liable for their actions regardless of their intent or mental state. An example is an injury resulting from a defective product.
In such a case, the company is responsible for the personal injury even though they did not intend to do so and were not negligent when manufacturing it.
Summary
While the majority of personal injury cases are resolved outside of court, there are still many that do go to trial.
However, the odds of winning a trial are relatively low. This is why it's important to have an experienced personal injury lawyer on your side who can help you through every step of the legal process and increase your chances of receiving fair compensation.
If you or someone you know has been injured due to another person's negligence, call us today for a free consultation. We have years of experience helping people just like you get the justice they deserve.