A personal injury lawsuit can drag out, taking several months or even a year to conclude. Once you receive judgment in your favor or accept the insurance company's personal injury settlement offer, you must determine whether you want to be paid in one lump sum or structured settlements.
Each type of payout has pros and cons, and what is best for you generally depends on the circumstances unique to your case. Typically, you will want to discuss the options with your personal injury attorney before deciding.
This post discusses everything you need to know about personal injury settlement, focusing more on the structured settlement option. Read on to find out everything you need to know.
Lump Sum Payment: A Quick Overview
Lump sum payment basically gives you the total amount of the personal injury settlement in one go. The defendant's insurance company usually takes care of the transfer and some of your pending bills, such as medical bills.
The check is usually sent to your personal injury attorney, and once they receive it, they will deduct their cut before sending you the remaining amount.
Many people who choose the lump sum payment option do so because they have pending bills to take care of and want psychological closure to the stress they have been experiencing throughout the personal injury lawsuit settlement process.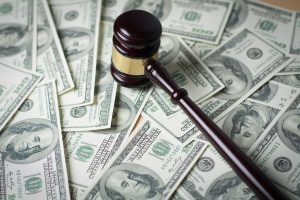 Before choosing the lump sum payment option, you will have to ask yourself a few questions: Are you disciplined financially? Do you know the tax requirements? Do you foresee any financial responsibilities in the future?
A detailed explanation of the lump sum payment option is beyond the scope of this post, but if you have further questions, please consult with your personal injury attorney.
Structured Settlement: An Overview
Structured settlements are basically periodic payments made to you over time instead of one lump sum payment. The payments can be made monthly, yearly, or in any other time frame agreeable to both parties.
The payments are usually made by the defendant's insurance company and are paid out to you through an annuity that is set up for you.
When you negotiate for a structured settlement, you can set whatever terms you like. For instance, you may ask for relatively large payment upfront to take care of your pending bills.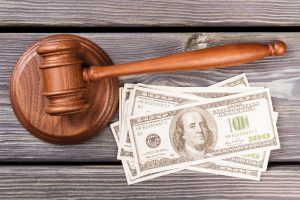 Generally, you may want a relatively large payment upfront if you expect your medical bills to diminish over time.
On the other hand, you may request a relatively small upfront payment if you expect your medical bills to increase over time or if you want to use future payments to cater to your children's educational needs.
The good thing is that you can tailor your payments in whatever way you want, and there is really no limit to what you can ask for.
How Does a Structured Settlement Work?
Once you resolve your case and agree to receive the payout through a structured settlement fund, the fund is transferred to a third-party insurance company to manage. The chosen party calculates how much the defendant's insurance company needs to pay in to fund the settlement from the start to the end.
This is a relatively complex calculation because the funds may increase with investments over time. So, technically, the defendant's insurance company pays in an amount that is actually smaller than what you will eventually receive.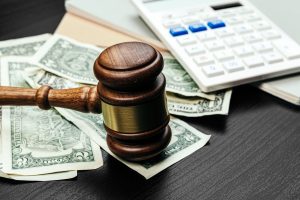 The structured settlement fund is then used to purchase an annuity from a life insurance company that pays you the agreed-upon periodic payments.
The good thing is that you don't have to worry about how the investments in the structured settlement are doing because that is the responsibility of the third-party administrator. All you need to do is wait for the payments to come in.
The Pros and Cons of Structured Settlement
There are pros and cons to every decision we make, and choosing a personal injury settlement is no different. Here are some key points to consider:
Pros of Structured Settlement
Some of the advantages of structured payment include:
You don't run the risk of spending the funds too fast.
You may enjoy several tax benefits for choosing to receive the payment over a period of time.
When your friends and family ask for money, you can honestly say you don't have any.
You are 100% sure that you will have some form of income in the future.
Cons of Structured Settlement
On the downside, some of the disadvantages of structured payment include:
Inflation may reduce the value of your periodic payments.
You may need a lump sum of cash to take care of an emergency and will not have access to it.
If you die before receiving all the payments, your beneficiaries may not receive the full amount.
You may lose out on potential earnings if the investments in the structured settlement fund perform well.
What Are the Different Types of Structured Settlement Payments?
Most structured payments are usually distributed through annuities. The payment schedule will vary depending on the type of annuity selected. The most common types of annuities include:
1. Temporary life annuity
With a temporary life annuity, you are guaranteed to receive payments your entire lifetime, but there will be no any money for your beneficiary when you die.
2. Lump-sum annuity
Some annuities usually pay a lump sum at a later date. If you die before the agreed-upon date, your beneficiaries will receive the full amount at the designated date.
3. Joint and survivor annuity
The joint and survivor annuity issues periodic payments that will continue to pay your beneficiary even after you die.
4. Life contingent
Under life contingent annuity, your beneficiary won't be paid anything if you die before the designated date.
Lump-Sum vs. Structured Settlement: Which Option Is Best for You?
The decision of whether to choose a lump sum payment or structured settlement is a personal one that only you can make. There are advantages and disadvantages to both options, so be sure to weigh all the factors before deciding.
Some key points to consider include:
How much money do you need now?
Are you good at managing money, or do you tend to spend it as soon as you get it?
Do you have any major financial obligations that need to be paid off right away?
What is your life expectancy?
What are your future financial goals?
Do you have dependents who will need to be taken care of financially if something happens to you?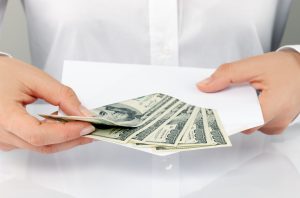 Once you've answered these questions, you should have a better idea of which option is best for you. If you still can't decide, it might be good to speak with a financial advisor to get professional guidance.
No matter which option you choose, make sure you understand all the terms and conditions before signing any documents. Once you've decided, there's no turning back, so be sure you're comfortable with it before moving forward.
How Can a Personal Injury Attorney Help?
Your personal injury attorney will most likely have helpful opinions and will do everything possible to negotiate favorable terms on your behalf.
Regardless of whether you choose lumpsum payment or structured settlement, your personal injury attorney will work to get you the best possible outcome.
If you have any questions or concerns about your case, be sure to speak with your personal injury attorney so they can help you make the best decision for your specific situation.
Disclaimer: Legal Giant is not a law firm and does not offer legal advice. We connect you with a network of attorneys applicable to your legal needs. The information provided on this site is not legal advice, does not constitute a lawyer referral service, and no attorney-client or confidential relationship is or will be formed by use of the site.