When you file a personal injury claim, chances are the court will ask you to consider attending a mediation session.
A mediation session requires the plaintiff and defendant in a personal injury case to meet and negotiate in the presence of a neutral mediator. Here, the parties look at the possibility of arriving at a mutual agreement to resolve the case.
Understanding the basis of mediation can help you during mediation in personal injury settlement. Read on to learn more about mediation in a personal injury case.
Mediation in Personal Injury Settlement
The U.S court system files thousands of personal injury claims every year, yet only 5% of these personal injury cases go to trial. A large majority of them are settled pre-trial, and in some instances, a settlement is reached even before stepping foot into a court of law.
There is a valid reason why most personal injury cases are settled. Legal litigation is expensive, time-consuming, and emotionally draining. For these reasons, it is in the best interests of both parties to avoid litigation.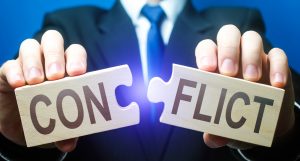 Most personal injury cases are resolved through negotiation between parties. In fact, this is where excellent negotiation skills of a personal injury attorney come in. A good lawyer can help a plaintiff secure a settlement that compensates them fully for their personal injuries without the need for a prolonged trial.
But what if the negotiation between the parties fails? Then the two parties could be brought into an agreement through mediation. If successful, mediation in personal injury settlement can bring the two parties to a reasonable agreement without the need to go to court.
What Exactly Is Mediation in a Lawsuit?
So, what is mediation in a lawsuit? Mediation is an alternative dispute resolution (ADR) method used to resolve different types of legal disputes, including personal injury claims.
The mediation process is aided by a neutral third-party who meets and encourages the participants to come to a mutually agreeable solution.
Mediation is predominantly an informal process. Usually, the sessions are held in a neutral location, such as the office of the mediator. Virtual mediations have become a trend lately though.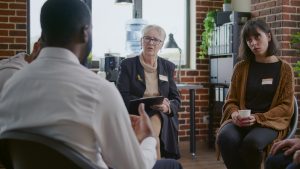 The need for mediation will depend on the particular circumstances of your case. When a lawsuit is filed, the court might order the parties to go to mediation before initiating a trial. But if a lawsuit is yet to be filed, then the process is entirely voluntary.
Whatever the case, a mediator has no moral authority to impose a settlement. A settlement only becomes legally binding when participants come to an agreement.
What Happens to You in Mediation?
You are considering mediation for your personal injury settlement. So, what happens in mediation? Usually, you and your attorney stay in a different room from the defense.
The defense room normally has the defense lawyer and an insurance adjuster. In effect, the insurance adjuster is the most important person here because he determines the amount of money to be offered to you in settlement.
The mediator moves back and forth between the rooms, discussing the case with you and your lawyer, and with the insurance adjuster and defense lawyer. Sometimes the mediator talks to your attorney privately so that they can be completely honest with each other about your case.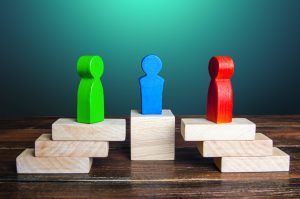 We Help Our Clients with Their Legal Needs by Connecting Them with Skilled Attorneys
The mediator does not disclose what was said in confidence. Instead, he will use information collected from the two sides to break the deadlocks. Either party can accept, reject, or amend the demands of the other.
Thanks to their neutral role, the mediator attempts to bring you and the defendant to an agreement without heated arguments. When you reach a mutually agreed resolution, a non-binding settlement is put into writing and signed.
What Happens After Mediation of a Settlement?
So, you and the defendant have spent hours with a mediator scrupulously discussing outcomes and options for your personal injury settlement. Wondering what happens after mediation settlement?
Typically, mediator will issue a concluding document containing the agreements reached. You will receive either:
A statement of outcome containing a summary of the agreement.
Notes if the mediation process resulted in no agreements or limited agreements
The decisions that the two parties reach during a mediation are not legally binding on their own. So, you have to choose how to move forward.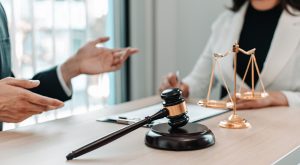 You may choose to abide by the agreements reached in mediation without taking further action.
You may consider requesting the judge to change the mediation agreements into a legally binding consent order.
If you never reached an agreement in mediation, revert to your attorney to discuss whether to seek further negotiations or initiate court proceedings to have a judge settle the personal injury matter.
What Happens If a Settlement Cannot Be Reached?
As mentioned earlier, there are instances when you do not reach a settlement on the mediation day. When this happens, the mediator can offer suggestions on how to resolve the personal injury settlement.
Even though mediators give suggestions, they don't assert liability or make final judgments. Regardless, their unbiased assessments can help come to a consensus later on.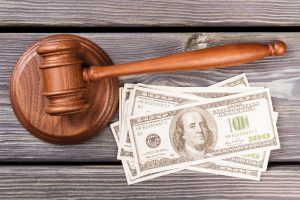 Your understanding of the risks and costs of continuing litigation is important. That's why you must have a lawyer to maintain all lines of communication with the defense for the settlement discussions to continue.
At this point, your attorney takes over your personal injury settlement case and starts preparing for a trial in court.
Get the Best Mediation Outcome with Our Help
Mediation is an invaluable way of trying to resolve personal injury settlements without having to spend much time and money in court.
But it is crucial to have an attorney guiding you through the mediation process so the insurance company cannot take advantage of you.
Remember, the difference between winning and losing your personal injury settlement case lies in how good the attorney you choose to represent you is. Legal Giant is your partner to getting the best outcome from mediation and seamlessly guiding you through the whole process.
Contact us today for your free, no-obligation consultation.