A bodily injury, also known as physical injury, can cause excruciating pain, disability, and diminished organ or body part function. Accidents, such as those involving cars, trucks, and motorcycles, can result in bodily injuries.
Fortunately, personal injury accident victims may seek reimbursement for damages under federal and state laws. One way of doing this is to file a bodily injury claim with the negligent driver's insurance provider.
Car accident victims who file bodily injury claims can recover costs for lost income, lawyers' fees, and medical care. However, people unfamiliar with the legal system may find it challenging to comprehend the laws governing bodily injuries.
Many accident victims are unaware of their right to compensation for part or all of their financial losses.
In this post, we've detailed how to claim bodily injury from an accident and the measures you should take to start your pursuit of justice. Read on to learn.
What Is a Bodily Injury?
After a personal injury accident, you may sustain various physical injuries that qualify as bodily injuries. By definition, bodily injury is physical harm that increases the risk of death, deformity, or reduced body function.
Some bodily injuries you can sustain after a car accident or other traumatic events include:
Bodily Injuries After a Car Accident
Traumatic incidents like slip-and-fall accidents, bicycle accidents, and pedestrian collisions may cause bodily injuries. But among all, one of the most frequent causes of bodily injury is vehicle accidents.
Car accidents in the U.S cause more than three million injuries each year. The victims of these accidents may suffer lifelong detrimental effects. In fact, many people involved in auto accidents suffer severe bodily injuries as a result.
Luckily, if you sustain bodily injury from an accident, you may be entitled to financial compensation from the at-fault party's insurance provider.
What Is the Difference Between Bodily Injury and Personal Injury?
"Personal injury" and "bodily injury" are often used interchangeably. This frequently causes so much uncertainty, especially for auto accident victims already having difficulty figuring out what to do next.
Personal injury falls under civil law. The personal injury branch of law enables injured parties to seek compensation for losses incurred due to an accident or related incident.
Any harm sustained due to an accident or incident is referred to as "personal injury." A personal injury claim might cover pain and suffering and bodily injury from an accident.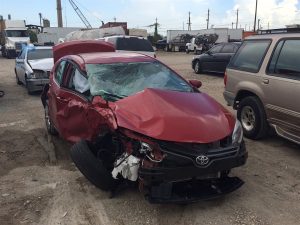 Bodily injury, in contrast, has a smaller scope. Bodily injuries are specific wounds to a person sustained in an accident and caused by another person. When claiming damages in criminal cases, bodily injury frequently precedes personal injury.
Outside criminal law, bodily injury appears more frequently in insurance scenarios. Drivers even carry bodily injury liability coverage, compensating victims when an insured driver injures someone. Some states demand this insurance.
Bodily Injury Coverage Insurance
The following types of insurance plans may provide bodily injury coverage:
When you sustain a bodily injury, you are only eligible for the amount that the corresponding insurance plans cover.
Car insurance policies, for example, offer two different limits for bodily injury coverage. These are per-person and per-accident limits, ranging from $75,000 to $150,000.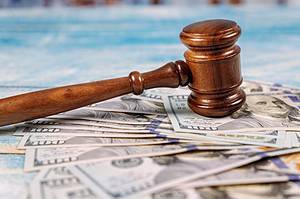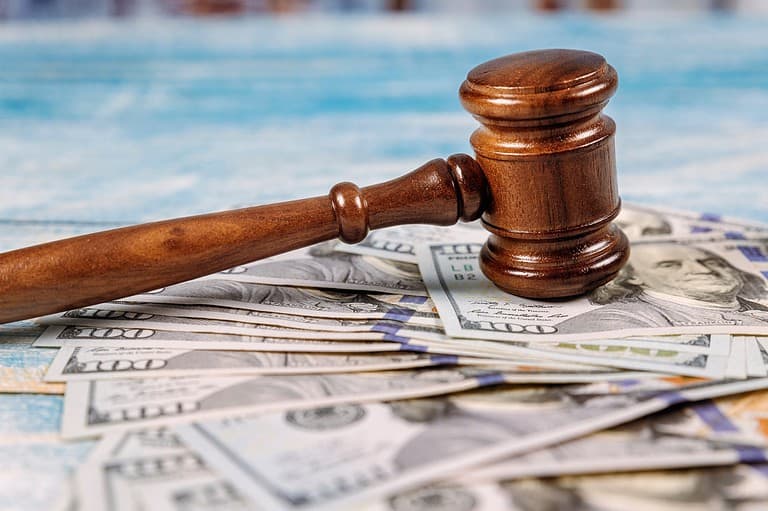 Any person injured in a car accident is subject to the per-person limit. The maximum you may receive from the at-fault party's insurance provider for your injuries and losses is $75,000, for instance, if their per-person limit is $75,000.
The per-accident cap comes into play when several people are injured in one accident. If four people sustain injuries and the per-accident cap is $150,000, then the only and maximum sum possible for their collective damages is $150,000.
What Does Bodily Injury Liability Insurance Cover?
Bodily injury liability insurance is designed to assist accident victims in recovering their damages, ranging from medical costs to legal fees. If you or a loved one has been hurt in an accident and is eligible for financial assistance through bodily injury insurance, losses might include the following:
· Medical expenses
This includes any past, present, or future expenses incurred for medical care due to the accident and any resulting injuries.
Follow-up doctor's appointments, continued therapy, and even emergency medical evacuation from the accident scene can also qualify.
· Lost wages
Since many vehicle accidents are severe, victims must take time off work to recuperate. Some people who suffer injuries in collisions may never be able to work again.
A victim may be able to seek compensation in court for issues like these that lead to lost wages, reduced income, and lost earning potential.
· Legal expenses
As you start filing a bodily injury claim, you'll need a reliable and skilled personal injury attorney. Lawyers charge legal fees for their services.
Other stages of the process, such as filing required documentation, could also attract additional minor expenses. These are all compensable through bodily injury liability.
But bodily injury insurance does not benefit accident victims alone. A driver liable for an unavoidable car accident caused by poor road or weather conditions may benefit from having bodily injury insurance.
A driver who purchases bodily harm liability insurance also receives protection from financial liabilities. Body injury liability insurance shields you from financial responsibility by covering others' costs incurred due to an accident for which you are held accountable. You won't have to cover the victims' bills because the insurance will.
How to File a Claim for Your Bodily Injury From an Accident
While each claim may differ depending on its particular facts, injuries, state regulations, and insurance providers, they all typically follow the same steps.
The steps to follow when filing a bodily injury claim are as follows:
Hire an experienced lawyer
The entire procedure will be much more straightforward and less stressful for you if you have a knowledgeable personal injury lawyer from the beginning. This is particularly true if your injury is severe or fatal.
Most personal injury lawyers work on a contingency basis. That means your lawyer's payment will depend on whether you receive compensation for your injuries.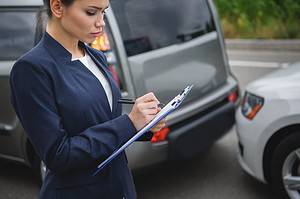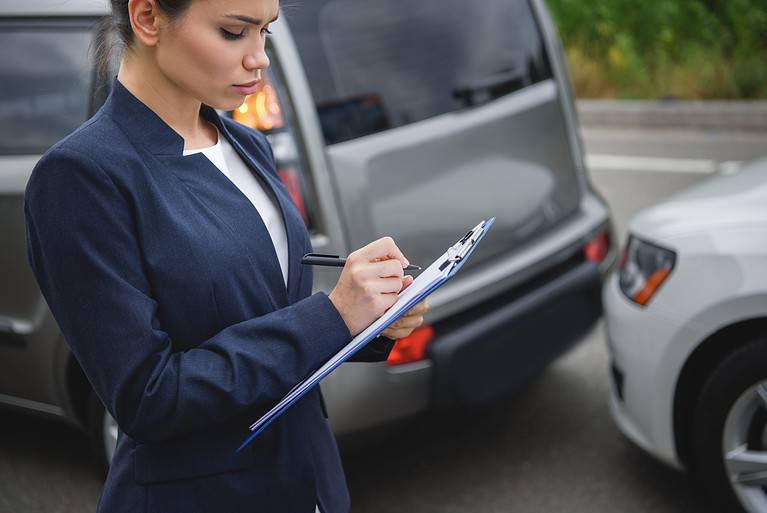 If you do, their payment will be deducted from your settlement or jury award. They won't be compensated if they fail to collect cash on your behalf.
Gather your medical records and documentation
If you can't demonstrate that you experienced the injuries you claim to have and sought appropriate medical care, your bodily injury claim will be denied.
Your attorney can assist you in locating, compiling, and storing your medical bills and documents for protection.
Remember to include lab results or images from medical imaging tests like MRIs, x-rays, diagnostic testing results, and hospital invoices and records.
File a claim
Once you've gathered the necessary documentation and have all the accident's specifics straight, it's time to file a claim with the at-fault party's insurance carrier.
We Help Our Clients with Their Legal Needs by Connecting Them with Skilled Attorneys
You and your attorney can write a demand letter to inform the insurance provider of the accident's nature and the damages you are claiming.
Some of the information you need to avail to the insurer when filing a bodily injury claim include:
A thorough summary of how the accident occurred
Images or videos of the incident and any injuries suffered
Medical bills and records
Receipts for all of your paid medical charges
Proof of lost income and wages, usually in the form of a statement from your employer
An insurance adjuster will contact you within a few days of submitting the claim. They are the ones who will gather information about the incident and your injuries.
The insurance adjuster will make you an offer after looking through the facts and supporting documentation.
Be careful that the claims adjuster will frequently try to get you to settle for considerably less than your claim is worth since they know you need the money to pay your bills immediately.
But it would be in your interest to hold on and negotiate a better settlement.
Review and sign your settlement agreement
The fastest way to settle a claim is frequently through negotiations. They provide each party more influence over the claim's outcome while saving both sides time and money.
Injury victims frequently find settlements easier because they avoid the stress of going to court. Insurance companies typically favor settlements since they save money and have little to no impact on their reputation.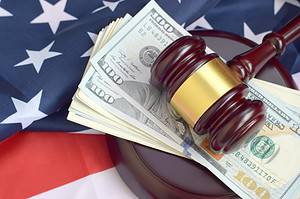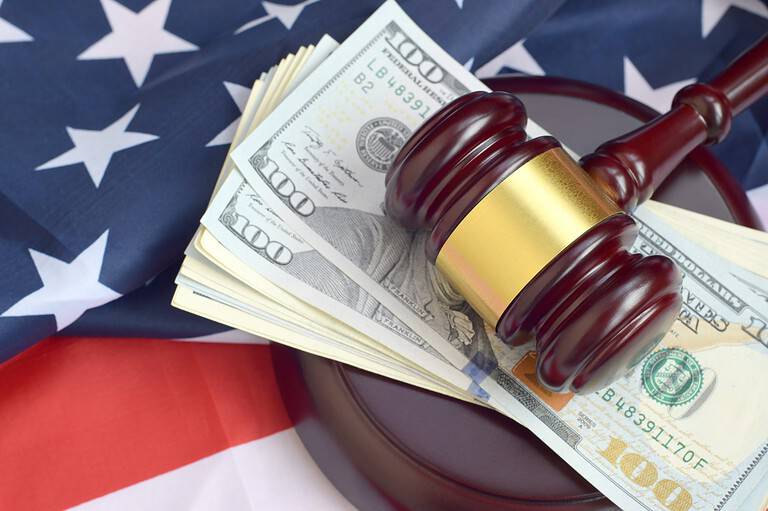 You will sign a release form if the insurance adjuster and your attorney agree on a fair settlement. The signed document ensures you cannot file a claim against the same injury again.
If you disagree, you and your lawyer will have to discuss what to do next. You could file a lawsuit in court if the denial from the insurance company were unjust.
Begin legal proceedings
The next stage is to get ready for trial if you aren't taking a settlement or weren't offered one. All of the details will be handled by your personal injury lawyer, who will also take you through the particular procedures for your case.
Remember that claims could be resolved before the judge or jury renders a verdict. One disadvantage of taking your claim to court is that, should you win, the insurance company may appeal the ruling.
This is common if the court grants you a sizable financial award, and it might make your litigation even more protracted.
Tips for Filing a Bodily Injury Claim
Some bodily injury claims are straightforward, while others involve complex factors beyond your control. So, before fretting about filing a bodily injury claim, you should follow a few crucial measures.
Get medical treatment immediately
Take your time getting medical care once you've filed an injury claim. If you do this, you risk developing new medical issues that might complicate your case.
Some injuries aren't immediately evident after the accident, so visit the hospital and watch out for symptoms even if you feel okay.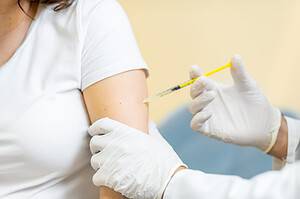 Additionally, it would be best if you let your doctor know about your condition in case you later experience a medical problem and want to file a claim for bodily injury.
If you delay seeking treatment, the claims adjuster may claim that a pre-existing condition or something that happened after the accident caused your injuries.
Document all effects of your injuries
Your compensation will depend on the kind and severity of the injuries you sustain in a vehicle accident. For instance, a fracture will not have similar long-term effects as a spinal cord injury.
The more thorough your medical records are, the more successful your claim will likely be. Your compensation should cover medical bills and any other costs associated with your injury.
It's crucial to consider the potential financial difficulties you may have in the future, such as the loss of future income from being unable to work or the cost of remodeling a home to fit a disability resulting from the accident.
Eliminate the risk of unnecessary medical bills
Some clinicians may run unnecessary tests following an accident because they assume the insurance provider will cover the cost. The medical guidelines for evaluating and treating injuries sustained in auto accidents are, nevertheless, well well-known to insurance adjusters.
Thanks to this, they will only make payments for medical care that they deem reasonable and appropriate. Claims adjusters are constantly conscious of the possibility of inflated injury claims.
They won't think twice about sending you in for an independent medical examination (IME) with one of their physicians or rejecting that part of your claim.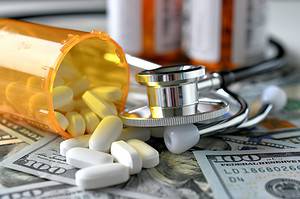 Unfortunately, you are responsible for paying for any medical costs not covered by a settlement or court judgment. In some cases, this may pose a significant financial strain.
So, unless it's an emergency, ask questions to ensure you fully grasp the tests and treatment you need to undergo in light of your symptoms and injuries. You don't want to be the one to foot the bill for pointless medical procedures and examinations.
Will the Insurance Company Accept Liability for Your Injuries?
Your claim is unlikely to settle successfully if the insurer denies responsibility for your injuries.
You must provide evidence ascertaining that the insured party was liable for your bodily injury from an accident. Your claim will be denied if the insurance provider doesn't accept responsibility for the insured.
To establish liability, you must show that the insured:
Had a duty of care
Violated their duty of care
Directly caused your injuries due to their negligence
You demand compensation for your losses, such as your hospital costs and pain and suffering, by filing a bodily injury claim against the at-fault driver's insurance company.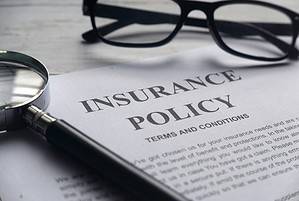 You could assign responsibility to several parties for the accident. For instance, it's possible that two drivers hit you or one motorist struck another who hit you. Or perhaps a motorist struck you while they were on duty.
Insurance providers will consider all these factors. Having an experienced personal injury lawyer on your side is crucial in these situations.
Contact a Compassionate Personal Injury Attorney Today
Bodily injuries from car accidents and other types of accidents may be catastrophic and expensive. They are not only costly, but they also negatively impact your life, emotions, and competence. You deserve compensation for these damages.
The best way to secure the compensation you are entitled to after a bodily injury from an accident is to talk to an experienced personal injury lawyer.
At Legal Giant, we can connect you with a skilled attorney who will evaluate the facts of your case and advice you on how to file a bodily injury claim.
Our partner attorneys can assist you in reaching a fair settlement and, if necessary, pursuing a lawsuit. Contact us for a free consultation today.