According to the National Highway Traffic Safety Administration (NHTSA), a traffic accident in the United States results in an injury every 10 seconds. This indicates that several drivers suffer injuries every day.
Although there are no precise figures, 95% of vehicle accident claims are believed to be resolved before trial. So, if you wonder how many accident claims go to court, the answer is five percent of the cases.
Why do so few cases go to trial? Both plaintiffs and defendants often avoid trials before a judge and jury because it is expensive, draining, and time-consuming. Hiring expert witnesses and accident scene investigators can be expensive, and proceedings may go on for weeks or months.
If you have been involved in a car accident in California, a skilled attorney can help. A Pasadena car accident attorney can assist you in filing your case, negotiate with the insurer, or even represent you in court if your case goes to trial.
How Long Does a Court Hearing Last for a Car Accident?
How long does a court hearing for a vehicle accident last? This is a question that no one can definitively answer. The amount of time needed in a courtroom will vary depending on several factors because every case differs. These include:
The number of defendants
The credibility of your case
The identification of fault
The number of witnesses
Court hearings may take a few days or weeks, but occasionally, proceedings are prolonged for a year or more before a trial starts. The best way to know how long court hearings for your car accident case will last is to speak to an experienced lawyer and request that they review your case.
When Do Car Accident Cases Go to Court?
Nobody likes to spend too much time and money preparing for court and defending their case, not even the insurance companies. Because of this, most auto accident cases are resolved by a settlement with the relevant insurance companies.
Pre-trial mediation will almost certainly resolve unresolved issues, averting the need for a trial. However, going to court is occasionally the only choice. Here are a few scenarios when this may happen.
When accident fault is in question
The other motorist in the collision may insist that he was not at fault for the crash and might even accuse you of causing the wreck.
However, the assignment of a fault will depend on whether you live in a fault or no-fault state. In a no-fault state, you don't have to prove fault because each party must file a claim with their insurance providers.
If you reside in an at-fault state, such as California, the fault is determined based on the events leading up to the accident.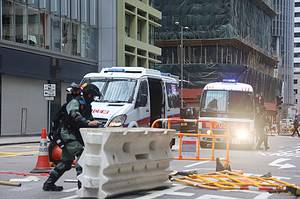 You could even be held partially accountable for the accident and be apportioned for your negligence. This will affect the amount of compensation you will receive.
But who assigns and determines fault in an auto crash? Again, this depends on your state of residence. In Pasadena, California, a police report could suggest who is at fault, but a claims adjuster will likely make the determination.
The insurance company refuses to negotiate
Another reason to file a lawsuit is when the at-fault driver's insurer objects to the amount of compensation requested. The insurance provider may try to lowball the settlement, which might be disrespectful and unsettling.
You should be aware that you are not obligated to accept the first or even the second settlement they offer; you are free to pursue further negotiations or legal action.
We Help Our Clients with Their Legal Needs by Connecting Them with Skilled Attorneys
These are but a few scenarios when taking your car accident case to trial will be required to obtain fair compensation. There are yet more, and a knowledgeable Pasadena accident attorney may assist in determining what they are.
What Percentage of Car Accident Cases Go to Trial?
As mentioned earlier, only 5% of auto accident cases proceed to trial. If your claim is ultimately disputed, your case may advance through several stages. These include:
Discovery
At the discovery phase, your attorney will collect evidence, speak with potential witnesses, examine the accident site and police reports, and do relevant legal and statutory research to start putting together your case.
Your attorney will then attempt to get you an out-of-court settlement that will pay you for your injuries in the auto accident.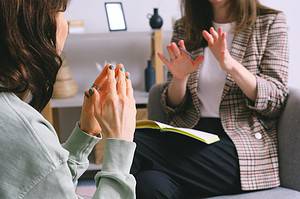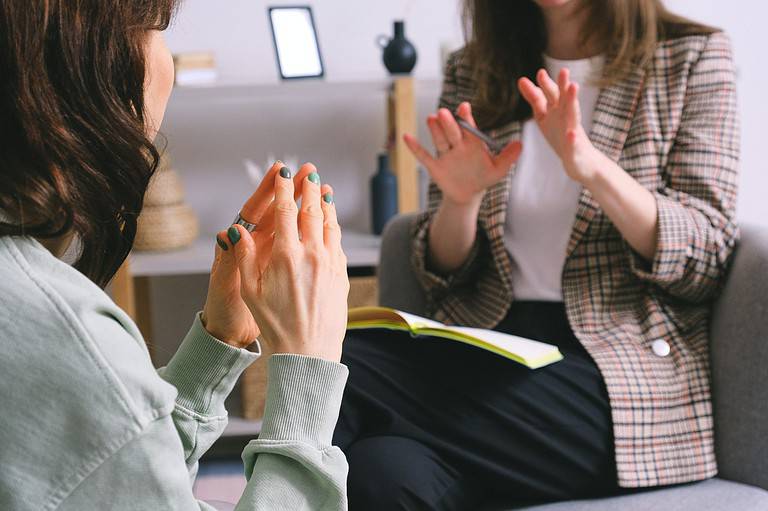 You may be compensated without appearing in court if a fair settlement can be reached. If not, a trial in your case is probable.
Arguments & Trial
This stage occurs in the courtroom, where your attorney will vehemently defend your case and present evidence to support it. He could also call an expert witness to testify about the extent of your injuries or the specifics of the crash.
Verdict & Award
The jury's decision in your case is made public during this stage, hopefully in your favor, along with the monetary amount of the compensation.
Whatever the course your case takes, you can count on a skilled car accident attorney to go above and beyond to secure the highest compensation for the harm you have endured.
What Damages Might You Be Entitled to in Your Car Accident Lawsuit?
The compensation you receive for injuries sustained in a motor vehicle accident will depend on several factors, such as the severity of your injuries, the length of time taken off work, and the number of parties involved in the case.
Generally, a person is entitled to both economic and non-economic damages. Examples include:
Economic damages
Medical expenses
Lost wages
Property damage
Funeral expenses in the event of death
Non-economic damages
Emotional suffering
Loss of consortium
Disfigurement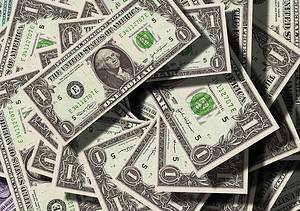 Punitive damages
If a defendant was extremely egregious in their disregard for other people's safety, a judge may occasionally (but not frequently) award additional "punitive damages." Punitive damages are imposed on the guilty party as punishment and as a stark warning to other potential offenders.
Call A Skilled Pasadena Car Accident Attorney Today
A car accident may be incredibly devastating, and filing a claim to recover costs might take the time you don't have or can't afford. The challenges arising after a vehicle accident and dealing with insurance providers may cripple you further.
At Legal Giant, we can connect you with some of the best Pasadena car accident attorneys. We will examine your case, go through your available insurance claim choices, and decide whether it would be advantageous for you to file a lawsuit following a vehicle accident.
Call us at (855) 740-5024 to schedule a free, informative consultation.