Car accident attorneys help victims develop personal injury claims and pursue compensation for damages caused by other motorists. Car accidents frequently result in severe injuries that may take years to heal, and sometimes victims don't recover fully.
If you have been involved in a car accident that was not your fault, a car accident attorney can help you build a strong case and file a claim on time. The team at Legal Giant can start developing your case with a free consultation.
What a Car Accident Lawyer Can Do for Your Case
You may ask, "what does a car accident attorney do?" Well, the main role of a car accident lawyer is to get you the compensation you deserve for your damages. They help you recover your expenses, including:
Medical bills
Lost wages
Vehicle repair or replacement
Permanent disability
Loss of consortium
Generally, car accident attorneys are personal injury attorneys focusing on tort law about auto accidents. They may help you pursue the maximum compensation in various ways.
Here are some key things an accident lawyer does when helping car accident victims.
Help you understand your rights
Most individuals are not familiar with personal injury laws about auto accidents. For this reason, it is quite logical if you are unaware of your legal rights in the event of an accident.
If you did not cause the accident, you should not be required to pay for the resulting damages. Each state has its own set of laws governing auto accident injuries. In Georgia, the OCGA § 51-1-6 mentions that the at-fault party is responsible for all damages and must provide restitution to the victim.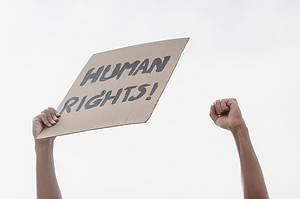 Your attorney can guide you through all the laws that apply to your case. They will assist you in comprehending your legal rights and available defence options.
Insurance companies are adept at giving you the impression that you have little control over the outcome of your case. You probably have more influence than you think.
Offers legal advice
You might get so much differing advice after being involved in a car accident. You might see an article online that says one thing. Later, you consult a friend to get their advice, and they say something different.
You can get confused quickly, leaving you unsure of the best course of action to take in your circumstance. The best place to start is usually by contacting a car accident injury attorney.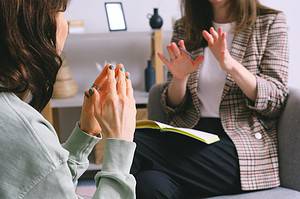 Car accident lawyers know what needs to be done after an accident. They have invested many years in their education, training, and practical expertise in handling auto accident cases.
They may examine the details of your situation and offer you the finest guidance on pursuing the maximum compensation you deserve. So, find a skilled car accident attorney if you wish for the best chance at a successful car accident case.
Negotiates a fair settlement
If you wonder, "what does a car accident attorney do?" this is one of their most important roles. A successful vehicle accident claim involves much investigation and preparation.
A car accident lawyer puts much effort into building a convincing case and protecting your rights. They can help you by:
Looking into the facts of your accident.
Assembling all evidence, such as photos, police reports, witness statements, and proof of damage.
Building and filing a personal injury claim with the insurer of the at-fault motorist.
Negotiating a reasonable settlement if the insurance firm tries to undercompensate you.
Filing a lawsuit if the insurer fails to settle.
Managing each step of the pretrial process.
Representing you in court to obtain full compensation for your damages.
Represent you in court
Fortunately, most vehicle accident lawsuits are settled before trial. When an accident attorney represents a plaintiff, insurance firms are more inclined to offer a fair settlement.
Even if you decide to go ahead and file a lawsuit, your attorney will probably come to a settlement with the insurance before the trial. But your lawyer will advocate for you if the case ends up in court.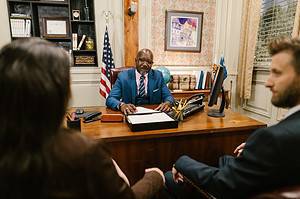 We Help Our Clients with Their Legal Needs by Connecting Them with Skilled Attorneys
They will aggressively fight to safeguard your right to compensation. Experienced attorneys are not afraid to challenge insurance providers or their strategies. Your car accident attorney will be ready for whatever the insurance company puts to the table.
A Car Accident Lawyer Can Help You Gather Evidence That Is Difficult to Get on Your Own
Most individuals are unaware of the extensive effort that accident attorneys make while handling a case. Such people are more inclined to ask, "what does a car accident attorney do?"
Here are a few additional duties they perform that you could overlook until you decide to work with a lawyer.
Investigates the case
In addition to assessing accident-related evidence such as photos and witness accounts, car accident attorneys usually consult with experts, including veteran enforcement officers or their detectives.
If you have doubts about how certain events in the collision occurred, your attorney might recreate the scene. They are not hesitant to go above and beyond to make the strongest argument possible.
Your lawyer will visit the accident scene to observe and obtain any relevant data. They will find a copy of the accident report from the police and also look over your medical records to see how they relate to your injuries.
Evaluates the full scope of your damages
It is not abnormal to only worry about your immediate expenses after a car accident. But your attorney will consider every way the accident may affect you, both now and in the future while building a claim.
They will consider your injuries' effects on your capacity to work, the expenses of your current and upcoming medical care, and the accident's emotional effects.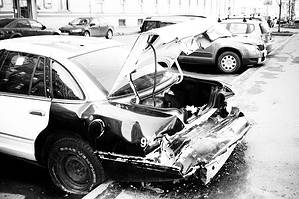 Your auto accident lawyer will accurately estimate your overall losses after evaluating all your damages. This valuation protects you from having to bear accident-related costs out of pocket.
Your best bet is to hire a skilled vehicle accident lawyer because the insurance provider may not help you.
Consults medical personnel
Some auto accident attorneys have business ties to certain medical specialists who might offer services beneficial to your claim.
Additionally, they could be knowledgeable about severe injuries and the best specialists to consult for your treatment alternatives.
Do I Need a Lawyer for a Car Accident?
After a vehicle accident, it is possible to represent yourself. However, it is not advisable. Like any other career, training and expertise place a car accident lawyer in a better position to get you the compensation you need after an accident.
Although you will pay your lawyer after receiving compensation, car accident victims who engage a lawyer typically walk home with more money than those who represent themselves.
Another good thing about hiring a car accident attorney is that you can hire one without any risks. These lawyers frequently charge a contingency fee, which implies that you only pay them if you receive compensation.
Is It Worth Hiring a Car Accident Lawyer if Your Accident Was Minor?
A vehicle accident attorney could still be helpful, even if it were a minor fender bender. They can defend you from any legal claims the at-fault party makes to acquit themselves of responsibility by blaming you.
An attorney may examine your claim to ensure that you seek all the damages to which you are entitled. A lawyer also understands how to establish the strongest case possible for you by knowing which specialists to employ and what proof to acquire.
It is essential to schedule a consultation to ask questions and discuss the facts of your case to learn more about what an attorney can do for you.
At Legal Giant, we offer a free initial consultation. Call or contact us online to get started and protect your right to compensation after a car accident.