Most people do not know what to do after a car accident. Accident victims usually have so much to worry about- medical expenses, property damage, and dealing with insurance companies- that the thought of hiring a lawyer is forgotten or never considered.
If you were involved in an auto accident or a wreck with a negligent driver, the first thing to do after getting medical help is to speak to a car accident lawyer.
Keep in mind that insurance companies are for-profit organizations. After a car accident, they will do anything to lessen or dismiss your claim.
Finding a car accident consultancy firm with a track record of litigating personal injury claims successfully is the ultimate way to get the compensation you deserve.
This article will answer your questions about your options in a car accident case.
Why Should I Hire a Car Accident Lawyer and When is the Best Time to do So?
It is common knowledge that severe car accidents necessitate finding an attorney. For example, a car crash that results in physical injury or other significant damage warrants legal representation from an experienced lawyer.
Most auto accidents are minor, such as fender benders or wrecks that cause minimal damage. Such minor accidents can be resolved without legal support.
However, there could be state traffic laws that you are unaware of that could entitle you to more compensation than the at-fault driver's insurance company offers. An experienced attorney can help you recover all losses resulting from a car accident.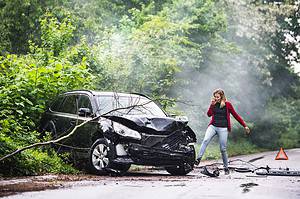 Regarding when to obtain legal representation, the rule of thumb is that the earlier, the better. Hiring a car accident lawyer immediately after an accident can protect you from costly mistakes that you might make on your own. This is particularly true if you have been in a car accident for the first time.
Besides, the deadline for filing personal injury claims varies depending on your state. You may need the help of a lawyer to meet your state's deadline.
What Should I Look for in a Car Accident Lawyer?
Car accidents make up most personal injury claims, so you must do your homework when seeking legal counsel.
Personal injury is generally a crowded field, and not all lawyers provide the particular services your case requires. Still, most personal injury attorneys are dedicated to securing justice for their clients.
When hiring a lawyer, find one who is genuinely passionate about their work and a local lawyer who is knowledgeable about your state laws. Also, look at experience- the lawyer you choose should have dealt with insurance issues before and have a history of taking cases to trial.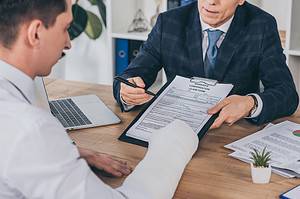 Be sure to use online and real-life tools when compiling a list of prospective candidates. These can include online searches for personal injury law firms and consulting from family and friends who have been through similar ordeals.
Additionally, review several candidates so that you settle on one who shows some level of commitment, has an agreeable fee structure and is in the most convenient location.
Should I Hire a Lawyer for a Minor Car Accident?
Imagine that you have been involved in a minor fender bender with barely any scratch on you or your car. Like most people, you probably will not think that you need an attorney or even need to consult one.
This line of thought can be a costly mistake. Often, symptoms of auto accident injuries, such as herniated discs or head injuries, do not appear until weeks or months later after the initial accident.
So, should I hire a lawyer for a minor car accident? If you are asking this question, the answer is yes.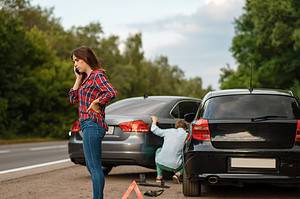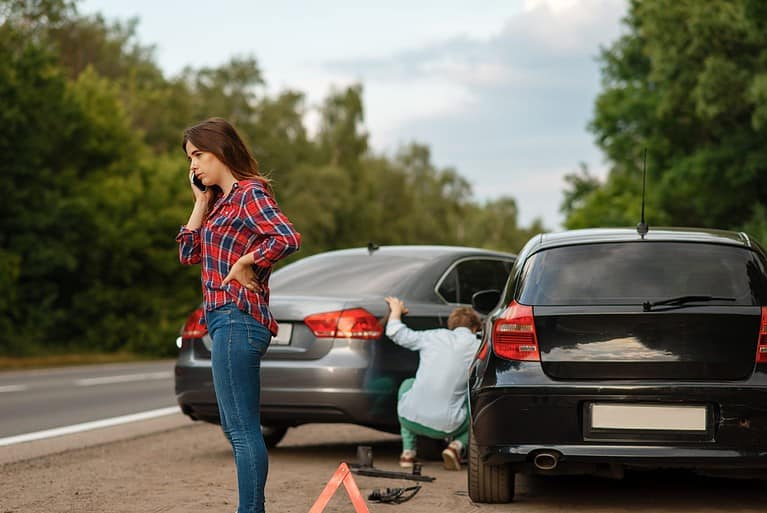 If you were involved in an accident because of another driver's negligence, consult with a car accident lawyer as soon as possible, even if you think you are okay.
Remember that insurance companies are a business, so they will try to pay the minimum amount of compensation to maximize profits. Often, their settlement will not be enough to cover your medical costs and property damages.
An accident attorney can fight on your behalf and ensure that you receive adequate compensation for your medical and repair costs and lost wages.
Got a Legal Issue? Let Us Help You Find An Attorney Near You
Should I Get a Lawyer After Being Rear-Ended?
Most people ask, should I hire a lawyer after being rear-ended? The answer is yes- here is the reason.
In rear-end accidents, the driver who hit you is legally responsible. Under state law, drivers must exercise due care when using public roads.
Among other things, this means they must maintain a safe speed and distance and also pay attention to the road ahead. Rear-end accidents usually occur because a driver is not following these rules.
If you were rear-ended when driving safely, your first source of financial recovery should be your personal injury protection (PIP) insurance policy. But if you sustained a severe injury, you can file a fault-based claim under the other motorist's insurance policy.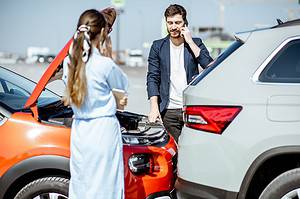 The harm suffered in a rear-end collision must meet the legal definition of a severe injury. So, it is essential to ask for a comprehensive diagnosis when seeking treatment.
A lawyer comes through to review your medical records and consult with experts to determine if you have grounds for a claim. When assessing your legal rights, your lawyer will establish if you can file a lawsuit against any third parties.
Should I Get a Lawyer If I was Responsible for the Accident?
Now, assume you hit a motorcyclist or pedestrian or rear-ended another car when driving. Should you hire a lawyer in this situation too? The simple answer to this question is yes!
If you were involved in a car accident that was your fault, you need a traffic accident defense attorney. The injured individual will likely be getting a personal injury lawyer, so you will need a lawyer to represent you in the case.
In an accident where you are at fault, your insurance company will be responsible for compensating the victim. You must report the accident to your insurance company immediately so that they can provide you with legal counsel.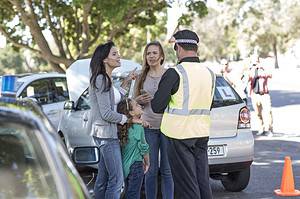 If you don't have insurance, which is a shame, you had better find a personal injury defense attorney immediately. Note that most personal injury attorneys only represent injury victims and not defendants. So, you will want to find an attorney specializing in the defense of personal injury cases.
Another thing, contingency fee arrangements are not available for defendants in car accident cases. That is because the defendant does not receive compensation if they win the case. Instead, you avoid paying money to the injured party who sued you.
How do I Find a Pro Bono Car Accident Lawyer Near Me?
If you have been sued for an auto accident and cannot afford an attorney, there is no need to panic. You can seek legal representation from a pro bono car accident lawyer at no fee as long as you qualify.
Generally, the American Bar Association requires all lawyers to log 50 hours of pro bono time. So, even the best legal firms will have lawyers that need to fill their quota of hours.
This is good news for you as you can get the best legal services for free. But how do I find pro bono car accident lawyers near me?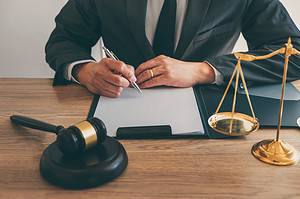 Finding a pro bono car accident lawyer is easier than you think. The American Bar Association offers free information on attorneys who will provide pro bono services on its website.
You can visit AmericanBar.org/groups/center-pro-bono/ or contact us to connect with a local auto accident lawyer near you.
Contact a Local Car Accident Lawyer Today
Hurt in a wreck? Need a check? Hire an experienced car accident attorney to get you the compensation you deserve.
Car accident lawsuits and claims are not as straightforward as they seem. For this reason, it is crucial to speak to an attorney about your legal options as soon as possible.
At Legal Giant, we believe everyone deserves justice after a car accident, so we fight aggressively for all our clients. Our attorneys are committed to exploring all legal options and pursuing the compensation you deserve.
Contact us today for legal advice and a free evaluation of your case.