If you have ever been involved in a car accident, you know how bills and other costs can quickly build up. The costs usually include hospital bills, property damage, vehicle repair costs, lost wages, pain and suffering, and much more.
At this point, you may be feeling overwhelmed, but the good news is that you can hire an experienced car accident attorney to help you fight for the compensation that you deserve.
Once you have hired an attorney, you will want them to address how long it will take to settle your claim. Well, the truth is that there is no specific amount of time for an auto accident claim settlement because many factors influence the process.
Every accident is different, and the entire process can take anywhere from a few weeks to several months or even years. Keep in mind that there is plenty to investigate on each driver's end to determine the true impact of the accident and a fair settlement amount.
Read on to find out everything you need to know about how long it takes to settle a car accident claim.
A Quick Overview of the Car Accident Lawsuit Process
Before we go through the car accident lawsuit process, it is good to mention that most car accident cases don't result in litigation. They follow the civil lawsuit process where settlement is agreed out-of-court as long as the at-fault driver accepts liability.
However, car accident lawsuit litigation becomes inevitable if there is a dispute as to who was at fault during the accident or the scope /extent of an injured person's damage.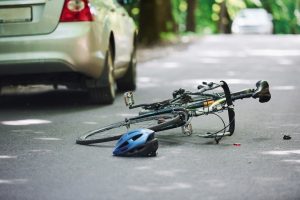 The litigation for each car accident case is unique based on a wide range of factors, but the following timelines are generally applicable to almost all personal injury lawsuits. This should give you a rough idea of approximately how long the claim will take to settle:
The plaintiff files a complaint to mark the official start of the lawsuit.
The plaintiff then serves a copy of the filed complaint to the defendant. This step can take several weeks or even months to complete if the defendant is hard to track down.
The defendant goes through the complaint and answers the plaintiff. In most cases, the defendant will have up to one month to answer the complaint.
Discovery takes place. During this stage, the plaintiff and defendant exchange information that can serve as potential evidence during the trial. The discovery phase usually takes about a month to complete, but it could take up to one year.
After the discovery phase, the trial happens. A typical car accident case trial usually takes one day or two to complete.
Potential appeal: If any of the parties isn't happy with the trial's outcome, they could launch an appeal. While there are several levels of appeal, even just one level of appeal could take several years to complete.
Please note that the above steps are a quick summary of the litigation process and leave out several phases that can add several months to the overall litigation process.
For instance, before the defendant answers the complaint, they may file a motion to dismiss the case in an attempt to win the case before they file an answer. Similarly, one party may file for a motion for summary judgment just after the discovery phase but before trial.
A typical car accident lawsuit will take at least one year to complete assuming that everything is done within the specified timeframes and the trial outcome doesn't go to appeal.
You must keep in mind that just because your car accident lawsuit has started, it doesn't mean it will run to completion. In fact, very few cases reach the trial phase. In most cases, the involved parties will agree to a settlement before trial.
What Factors Determine How Long the Car Accident Claim Takes to Settle?
The truth is that litigating a car accident claim isn't going to be a smooth sailing for you and your attorney, even if it lasts only for a few months. Some of the critical factors that will affect the settlement timeline include:
1. The complexity of the case
A car accident claim will be settled faster if it is straightforward, such as a rear-end collision. In this case, all the details and necessary documents are readily available and easy to access. The facts are clear, and it is pretty easy to tell who was at fault.
However, a car accident claim will take longer to settle when there are disputes over facts and lots of issues about the fault. In such cases, attorneys have to spend a lot of time in the discovery phase and even call in experts to reconstruct the accident scene.
2. Amount of damages
The higher the damages, the less likely the insurance company is willing to pay on time. In most cases, when the compensation amount is large, insurance companies will delay everything until trial dates have been set, and the official trial date is looming.
We Help Our Clients with Their Legal Needs by Connecting Them with Skilled Attorneys
Typically, the closer the court trial date, the more leverage the injured party has over the insurance company.
3. Eyewitness accounts
If there were many eyewitnesses to the car accident and you exchanged information with most of them so they can provide statements, your car accident attorney will be forced to interview a lot of people.
The interview process can take several weeks or months. Sometimes, it becomes difficult to coordinate with all the eyewitnesses and have them provide their statements on time.
4. Recovery time for your injuries
If you are still receiving treatment for injuries suffered during the accident, it can be quite challenging to determine the final amount of your medical bills and lost wages.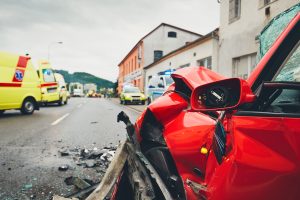 You will only know the full extent of how much you spend on medical expenses and what your future medical care may look like once you recover. You will also have a better idea of what to request in compensation for lost wages.
In most cases, your car accident attorney will decline to settle your car accident claim until you have recovered and have a better idea of the recoverable damages you are entitled to receive.
5. Patience and willingness to wait for better compensation
The truth is that if you are injured in a car accident, you have little or no money coming in after the accident. At this point, your insurance company will try to offer you low settlement to resolve your claim pretty quickly, but you should never accept an offer from your insurer without involving an attorney.
It is the primary responsibility of your lawyer to move your claim as quickly as possible without sacrificing your interest. That is why a speedy settlement doesn't always make for a good outcome.
On the other hand, some cases tend to drag on for too long, which could have a significant impact on your financial life. Therefore, your attorney must strike a balance between a reasonable timeframe and a reasonable settlement.
Why Do Some Car Accident Lawsuits Drag On for Too Long?
If all auto accident lawsuits were about money, it could be relatively easier to predict how long they might take to complete. Unfortunately, some cases aren't about money but principles.
In such cases, the plaintiff and defendant will be fighting based on principles and rightful justice other than compensation. Sometimes, defendants may recognize that they are fighting a losing battle but only want to make things more difficult for the plaintiff by dragging out the case for too long.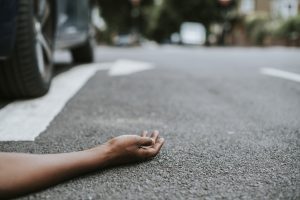 The truth is that when things become personal, the litigation process can take much more time than what was anticipated. Things become even worse if the defendant loses the case but decides to appeal the outcome.
Legal Giant Is Here to Fight For You!
There is no definite settlement time for an auto accident claim. Typically, the amount of time it takes to settle a claim will depend on a wide range of factors surrounding your case.
At Legal Giant, we understand the pain and anguish that you are going through and will do everything possible to fight for your rights and the compensation you deserve. We shall go out of our way to keep your interests at heart.
So, if you or your loved one has been involved in a car accident, don't wait. Reach us today so we can start working on your case sooner. We offer free case evaluation and won't charge you a penny unless we recover damages on your behalf.