If you have been involved in a car accident and it is clear that the other party was at fault, you need to hire the best car accident attorney to help you fight for the rightful compensation and justice you deserve.
The truth is that being involved in an accident can be stressful and challenging. There are a lot of things you need to take care of before you resume a normal life.
Having a qualified and experienced car accident attorney by your side will provide you with much-needed peace of mind since you know that your case will be handled properly from the start to the end.
But the big question is, how much will it cost you to hire the best car accident attorney?   Typically, car accident attorneys charge for their services uniquely. Unlike the hourly rate that many law firms charge for other types of cases, most attorneys charge a "contingency fee" to accept a car accident case.
In this case, a contingency fee implies that the attorney won't be paid anything unless you win the case and recover money. He/she will be paid a specified percentage of the money received from your auto insurance compensation or court verdict if your case goes to trial.
Keep reading to learn more about how the contingency fee structure works and any other costs you may incur if you want to hire the best car accident attorney.
Understanding a Contingency Fee and How It Works
A contingency fee is simply a percentage of the compensation amount received from your auto insurance settlement that will be paid to your attorney. It also means that the attorney will be paid nothing if there is no money recovered from your case.
The percentage of the settlement amount that your attorney will receive as contingency fee varies, but it will mostly range from 25% to 40%, with 33% being the most common figure.
So, if you agree with your attorney that he/she will take 33% of the settlement amount as a contingency fee and you are paid $120,000, it means that he/she will receive approximately $39,600 as attorney fees from your case.
It is good to point out that the contingency fee percentage varies depending on whether the lawsuit has to be filed against the other driver or not. If the case settles out of court, the percentage may be on the lower side.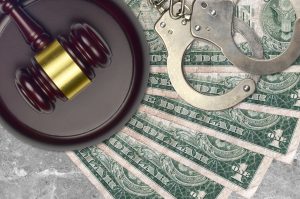 However, if the case goes to trial and a jury verdict has to be reached, the attorney's share may increase to even 40% of the overall compensation awarded.
For instance, if your attorney sent a demand letter to the other party's insurance company and you quickly reach a settlement for $120,000, then your attorney will receive $39,600 (33%) as attorney fees.
However, if the case ends in a court verdict and your agreement or the laws in your state allow the attorney to receive up to 40% of the settlement amount, then he/she will receive $48,000 as attorney fees.
Therefore, it is always important to speak with your car accident attorney about the contingency fee and review the contract carefully before you sign it. If there is anything you don't understand about the fee, be sure to ask the lawyer to explain in simple words.
Other Fee Arrangements for the Best Car Accident Attorney
Not all car accident cases are handled purely on a contingency fee basis. Some attorneys may request you pay them an initial retainer before they start working on your case and then collect a contingency fee at the end of your case.
But there is something you need to know if your lawyer asks for a retainer at the start of your case. If you win the case, the amount already paid to the lawyer as a retainer should be subtracted from the percentage due at the end of your case.
We Help Our Clients with Their Legal Needs by Connecting Them with Skilled Attorneys
For instance, if you paid $5,000 to the attorney as a retainer and recover $120,000 in compensation, the attorney should receive $39,600-$5,000, which is $34,600.
A significant number of car accident cases never involve a flat fee payment for legal services offered. The flat fee structure is usually reserved for the less complex cases.
Other Fees and Expenses You May Incur
Depending on the contract you sign with your attorney, you may or may not be responsible for paying the court's upfront fees and a wide range of other litigation expenses such as court reporter fees, expert witness fees, and the cost of obtaining police reports and medical records.
Just keep in mind that many law firms will request you to pay the fees mentioned above as they become due unless your contract says otherwise.
If you are responsible for paying these fees and you fail to do so, your case will most likely stall until the time you make the payment.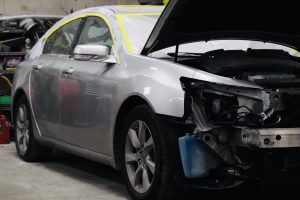 Even if your attorney covers the expenses, he/she will deduct them from your settlement amount. If your attorney pays for these expenses, make sure he/she takes their contingency fee out of the "net settlement amount."
That is, the amount left after all other case expenses have been deducted. This is the standard arrangement, but some law firms may try to increase their payout by taking their fee out of the gross settlement amount.
It is always good to let your attorney know that you won't accept such an arrangement and if it becomes the deal-breaker, feel free to find another attorney.
Is the Best Car Accident Attorney worth the Cost?
Generally, the more serious the injuries you suffer, the higher the value of hiring an experienced car accident attorney.
But if you were only involved in a minor accident with no serious injuries, you can go ahead and negotiate for a reasonable settlement amount without involving an attorney.
Just keep in mind that if you were injured in the accident and require significant medical treatment, the value of your car accident case can rise pretty quickly.
In such a case, it means that your insurance company will assign an adjuster to your case to minimize your damages and convince you to accept a relatively low settlement offer.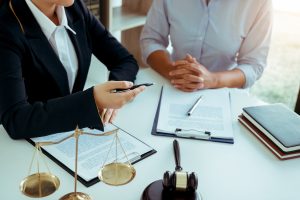 Remember that your insurance company is in the business of making money and not spending it. In such a situation, you need the best car accident attorney who will fight for your rights and ensure you get the rightful compensation you deserve.
If you need help with your car accident case, be sure to contact us for a free case evaluation.
Our experienced team of car accident attorneys is always ready to help you and will work hard to ensure you receive the justice you deserve!