If you have been involved in an auto accident, you are most likely feeling frightened and wondering how you will cover the expenses involved. You may also be feeling bitter about suffering injuries and extensive property damage as a result of another motorist failing to obey traffic rules.
Fortunately, all is not lost. If you have been involved in a car accident, you have a right to pursue a claim for damages suffered. It is essential that you work with the best car accident lawyer to help you understand your legal options and the best course of action to take.
But the big question is; what damages one can recover in a car accident claim. There is no universal answer to this question because every accident is unique.
Typically, the damages you can recover will depend on a wide range of factors, such as the extent of property damage or injuries suffered and whether you were partially at fault for the crash.
In this post, we discuss the different types of damages you may be entitled to recover in a car accident.  Keep reading to find out everything you need to know.
1. Medical Expenses
If you have been involved in a car accident, the first thing you need to do is seek medical treatment.  Whether you have suffered minor or major injuries, it is always good to see a doctor. Keep in mind that some injuries may fail to show symptoms at first but will worsen down the road.
Ensure you undergo thorough medical examination immediately to establish the true extent of injuries suffered.
Medical expenses arising from an auto accident include the following:
Consultation with healthcare professionals.
Permanent disability.
disfigurement
Ambulance fees.
Medical accessories such as heat pads and crutches.
Physical and/or cognitive therapy if you have suffered a brain injury.
In-home services, even if they are non-medical.
The amount of money spent on your medications can accumulate pretty quickly, leaving you with a huge hospital bill to deal with in the short and long term.
If your doctor believes you will need additional medical treatment or therapy when your car accident claim is settled, the best car accident lawyer will calculate the likely costs and ensure they have been included in the compensatory amount.
Your doctor can help with the estimates. If a driver is found to be liable for the death of another driver, the surviving family members of the dead driver could also file for wrongful death in addition to the medical expenses incurred between the time of the crash and the time of death.
2. Property Damage
During the accident, your car may suffer extensive damage that will cost a lot of money to repair. Sometimes, other property such as personal belongings that were in the vehicle at the time of the accident may also be damaged.
When you suffer such kind of losses, you may file a claim seeking compensation for property damage. A property damage claim is usually handled separately from the bodily injury or wrongful death claim.
In this case, you seek to recover from the at-fault motorist's insurance company the cost of repairing your car or, if the vehicle is totaled, the fair market value for it.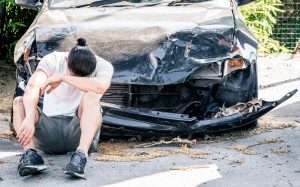 One of the easiest ways of proving property damage is by taking photographs of your car at the accident scene. You should also take photographs of any other property damaged as a result of the accident and witness testimony about the crash.
Got a Legal Issue? Let Us Help You Find An Attorney Near You
If you took your car to an auto shop for repairs, make sure you include the bill for the repairs as part of your claim. Keep in mind that without a record of the cost of repairing your car, it can be challenging to calculate the compensation amount you deserve.
3. Lost Wages and Loss of Employment
If you were forced to take time off work as a result of injuries suffered during the accident, you will be entitled to claim lost income.
The best car accident lawyer can still claim for lost wages even if you were unemployed at the time of the crash as long as he/she can demonstrate that you would have earned some income between the time of the accident and the time of the settlement/judgment.
If the accident has affected your ability to earn in the future, you need to provide evidence of how much you have earned in the past to be used to calculate how much you'd have earned in the future.
A jury will consider a wide range of factors such as your age, skill, occupation, experience, and life expectancy before deciding how much you should be paid in lost wages compensation.
4. Pain and Suffering
Pain and suffering is defined as the physical or mental distress for which you may seek damages in a car accident injury lawsuit. These damages are primarily based on the type of injury you suffered, the seriousness of the pain caused and the prognosis for future pain associated with the injury.
Pain and suffering may also include mental and emotional anguish suffered as a result of the accident, such as stress and anxiety.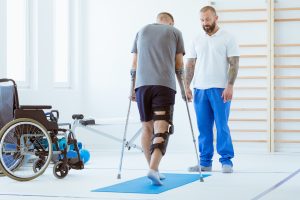 However, you should keep in mind that not all states in the country award damages for pain and suffering the same way.
Some allow judges to assume there is always an aspect of pain and suffering associated with bodily injury, while others require a period of consciousness during the injury to make such a claim.
5. The Best Car Accident Lawyer Will Also Sue for Loss of Affection and Companionship
If the injury you suffered during the accident affected your marriage, your attorney can also file for loss of companionship, affection, care, sexual relations, and enjoyment of life.
Unlike the other types of damages, loss of affection and companionship is usually filed by the uninjured spouse.  Unfortunately, you can't recover this type of damage if you don't recover damages for your bodily injuries.
If a driver dies due to injuries suffered during an accident, the surviving family member (s) may claim loss of companionship damages. Before awarding this type of compensation, the jury considers:
Whether the deceased driver had a loving and harmonious relationship with the plaintiff.
The living arrangement between the deceased and the plaintiff.
The general impact of the driver's death on the surviving members of his/her family.
Don't Pursue Your Car Accident Injury Alone. Work with the Best Car Accident Lawyer!
If you or your loved one has been involved in an auto accident, you don't have to face the fight for fair compensation alone. Make sure you hire the best car accident lawyer to fight for your rights and ensure you receive what you deserve.
At Legal Giant, we have a team of experienced car accident attorneys ready to answer your questions at no cost at all. We never charge an upfront fee and work on a contingency fee basis. It means that you won't pay us unless we win your case.
We are always ready to listen to you and advise you on the best course of action to take. Contact us today for a free, no-obligation review of your car accident case.