The unexpected happens when driving to work or leaving the grocery store- another motorist hits your car.
You wonder, "should I share my insurance details with the other motorist so I can be on my way? Do I need an attorney for a minor car accident?"
The answer is no. You do not necessarily need a lawyer for a simple, straightforward vehicle accident that only caused minor damage. However, car accidents are neither simple nor straightforward.
They frequently involve liability conflicts and tough battles with insurance providers. A car accident lawyer can handle the process of filing a car accident claim, including negotiating with insurance adjusters and assisting you in documenting your damages.
Knowing when to retain legal counsel following a car accident can help you obtain the best possible outcome.
What Is a Minor Car Accident?
Every person has a different perspective on what constitutes a minor auto accident. A driver may consider a collision minor if there is no visible damage to their vehicle.
Another would consider a car accident minor if there is some damage to the car but no injuries. You may need to hire a car accident attorney if:
There is some damage to your car
A medical examination was performed on you to preclude injuries
You qualify for non-economic damages
You lack the expertise and finances to pursue a claim independently.
Sometimes victims of motor vehicle accidents are compensated for their mental suffering and other immaterial losses, even if they do not suffer significant physical injuries.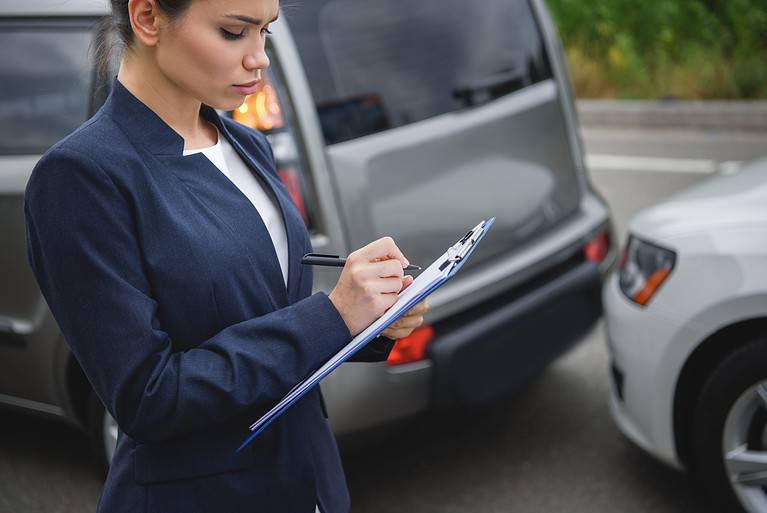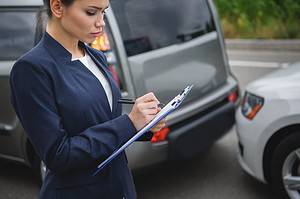 Besides, you may realize your injuries are more severe than you thought. Whiplash, for example, is a common auto crash injury that does not manifest itself immediately. Internal injuries may not exhibit any symptoms in the first few days.
Regardless of how minor you think your car accident was, you should contact a car accident attorney immediately after the incident. Your lawyer will inform you of options to pursue the compensation.
What Steps Should You Take After a Minor Car Accident?
You may feel okay after a minor car accident but develop persistent pain, mood swings, or mobility issues days later.
What you initially thought was a minor car accident may soon escalate into a catastrophic collision that leaves the victim with significant injuries, maybe even life-threatening ones.
For this reason, you may consider hiring an attorney instead of representing yourself. Your legal counsel will advise you on the actions to take that will benefit your case.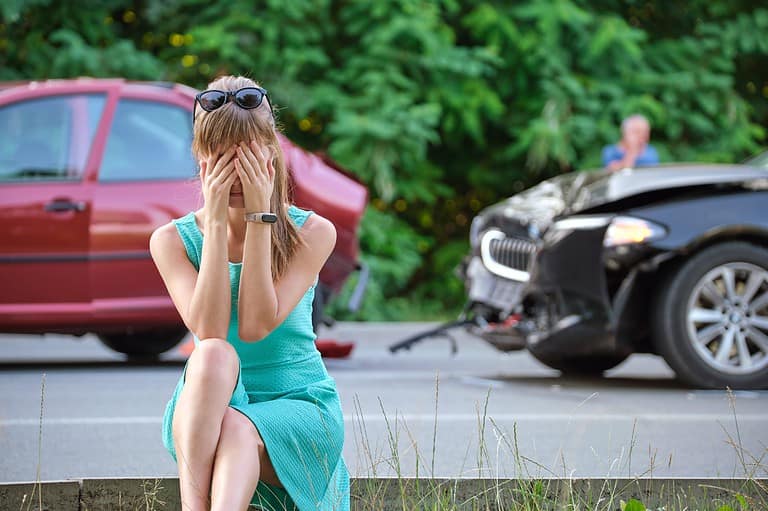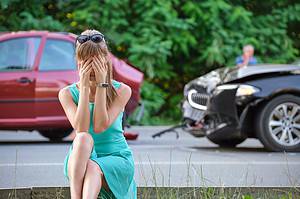 Some of the actions to take include:
Keeping any records related to the crash, such as invoices for property damage and hospital costs
Determining the extent of your injuries before accepting any insurance company offers
keeping your social media accounts private when discussing the crash (any information shared publicly can be used against you)
Seek medical care immediately, no matter how minor your injuries seem
Your attorney will be able to offer further details on what to do.
When Should You Hire a Car Accident Attorney?
You may wonder, "do I need an attorney for a minor car accident? The answer is no. The decision on whether to give up a cut of your settlement for a lawyer for whatever worth you may get is entirely up to you.
Luckily, most law firms offer a free initial consultation so you can know in advance how much money you might get if you hire them. But it is not often worth it in minor car accident cases.
Got a Legal Issue? Let Us Help You Find An Attorney Near You
There are no unbending rules to guide your decision. To help, here is a list of cases where hiring a lawyer would benefit you.
Your treatment costs exceed $5,000
An ambulance transports you from the accident scene to the hospital
Your injuries are getting worse
You do not have medical insurance
Your vehicle is totaled
You spend more than $500 on auto repairs
It might be wise to speak with a lawyer to see if they can assist you if any of the situations mentioned above apply to you.
How Do Lawyers Protect Your Rights and Interests?
A car accident lawyer takes on various responsibilities to ensure the success of your case. They aim to prove that you suffered damages in an otherwise avoidable accident because of another person's negligence.
A lawyer can defend your interests in several ways, including:
Abiding by civil procedures
A car accident attorney takes all uncertainty from your case by following the necessary steps and applicable laws.  Your legal counsel, for instance, will make sure that your claim is filed before the statute of limitations in your state lapses.
The statute of limitation is a state law that establishes a time limit for when you can file a lawsuit. For instance, if you reside in Louisiana, you must file a claim within one year from the accident date per Louisiana Civil Code (CC) §3492.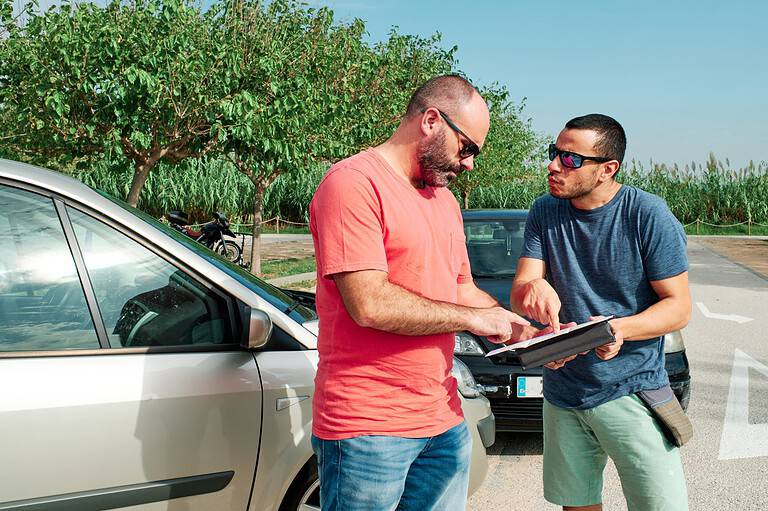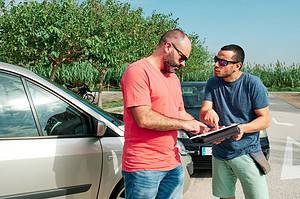 You risk jeopardizing your case and losing any opportunity to obtain just compensation if you do not act within this time frame. When you engage an attorney, they might use strategies to build your case in compliance with state regulations and rules.
Doing the legal legwork
It takes much work to file personal injury claims and negotiate insurance settlements. You probably want to focus on healing from your injuries after a vehicle accident rather than taking on additional legal responsibilities.
Many attorneys know how to gather proof to support your claim. They are skilled at compiling medical bills, documents, witness accounts, and police reports. Such information would benefit your case, whether it goes to court or not.
Advocating for your rights
Your attorney's objective is to help you get the financial compensation you deserve for accident-related liabilities.
It would help if you worked with a professional who can guide you through the legal system while looking out for your interests. You risk compromising the outcome of your case if you decide to defend yourself.
How Do You Deal with Insurance Companies After a Minor Car Accident?
According to the American Bar Association, most personal injury claims are settled out of court. Many claimants resolve disputes with the insurance provider without needing a court ruling.
But in the case of minor car accidents, insurers may not be as helpful as you imagine. For instance, they may offer you a settlement that does not fully compensate your damages. The insurance company might even deny liability and expect you to pay for your damages out of pocket.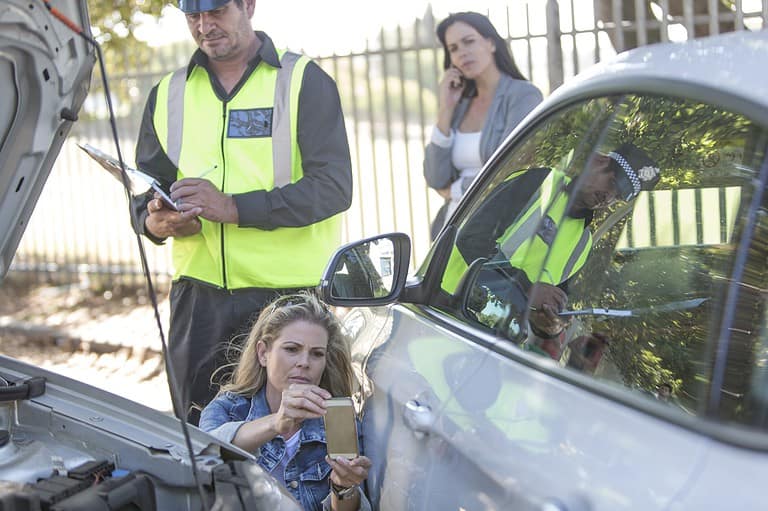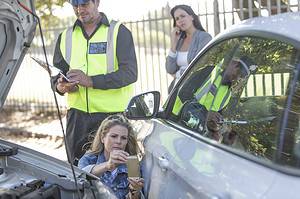 In the event of a minor auto accident, a lawyer can protect you against "bad faith insurance tactics."  Insurance providers use these strategies to deny compensation claims. When you speak with the insurer before consulting a lawyer, they may pressure you to accept a lowball settlement offer or act unreasonably.
With a car accident attorney, you are assured that a qualified legal representative is fighting for your rights. They will negotiate a fair settlement offer that covers all your accident-related costs. Your lawyer can take your case to court if you do not reach an agreement with the insurance company.
Contact Us Today for Legal Help
While you do not necessarily need an attorney for a minor car accident, hiring one can have several advantages. We at Legal Giant understand the steps that must be taken to help you receive compensation after an accident.
We offer a free initial consultation during which we can discuss the details of your case. Contact us to get started with your case today.