Did you know that over six million motor vehicle accidents are recorded each year in the United States? Fortunately, most of them only involve property damage and damage to motor vehicles as opposed to passengers and drivers.
However, at least one in every three accidents involves severe personal injury to motorists and their passengers. Out of that number, two in every three ten road crashes lead to fatal injuries.
Typically, when you are involved in a road accident, there will be a lot of things running through your head. You may be in shock, and your biggest priority is probably to get out of the scene and assess your condition.
But did you know that many things can go wrong in such a situation, making you lose your compensation.  Sometimes, even a minor fender-bender can become a major headache because the process usually involves a motor vehicle accident attorney.
This post discusses some of the critical things you need to do after a car accident to increase your chances of receiving compensation.
1. Stop
The most important thing you need to do whenever you are involved in an auto accident is to stop. Never be tempted to drive away from the accident scene, even if you think that you were only involved in a minor crash.
2. Check on Your Injuries and Make Sure Everyone Is Safe
Once you have stopped, take a few minutes to assess the number of injuries you have suffered. If you are injured, go ahead and call 911 for immediate assistance. If you cannot do it yourself, request someone else to do it on your behalf. Try not to move and wait for the emergency personnel.
If you are okay or have only suffered minor injuries, go ahead and check on your passengers' well-being. If anyone is hurt, get on the phone and request emergency services. If both of you are hurt, request a bystander to call 911 on your behalf.
3. Protect the Accident Scene
Even if nobody is injured, it is always a good idea to prevent any further accidents by keeping your headlights or hazard lights on. If it is in the dark and your car lights aren't working, make sure you find a spotlight to keep you safe while waiting inside the car or by the roadside.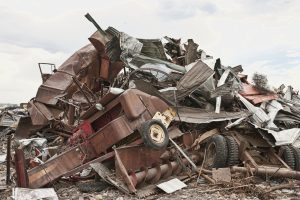 The idea is to make sure nobody tampers with the accident scene until police officers arrive and make their report. Keep in mind that a lot of things will depend on the report. Therefore, it is critical to ensure it reflects the true picture of the accident scene as accurately as possible.
4. Call the Police
Once you have protected the scene, it is time to call the police if they haven't arrived yet. The police officers will assess the scene and make their report. You will need this police report to file a claim with your auto insurance provider.
You will still need this report even if the claim is minor. The cars involved in the accident must remain where they are unless they are interfering with traffic flow.
5. Exchange Insurance Information
After an accident, it is common to feel confused and forget what you need to do. However, one thing you must try hard to remember is to exchange the insurance information with the other driver.
Ensure you take note of the name of the insurance company and the policy number. Most car accidents are handled by insurance companies. In fact, the other driver might not have money to compensate you even if he/she is at fault.
The only good thing is that if you are involved in a car accident with someone who obeys the law, he/she will be carrying auto insurance. Besides the insurance information, you can also request the other driver's name, email address, and vehicle registration number.
6. Create Detailed and Accurate Record
When the investigating officer requests to interrogate you, tell him/her exactly what happened. Refrain from guessing or speculating if you don't know something. If you were injured in the car accident, tell the officer and describe your injuries to the best of your knowledge.
If you aren't sure about your injuries, don't be afraid to request a medical examination first. If you are asked to explain how the accident happened and not sure, don't guess. Keep in mind that what you say at the scene might be used against you later.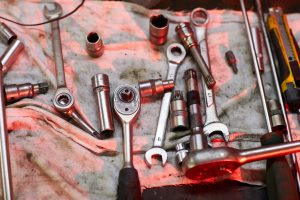 It is also good to consult with an experienced motor vehicle accident attorney before giving out information. He/she will guide you on what to say and how to say it to avoid admitting liability.
7. Take Pictures
If you happen to have a smartphone or camera in your car, take a few pictures of the vehicles plus any visible damage. If you have suffered any visible injuries, you should also take photographs of the injuries.
However, you shouldn't interfere with the police investigation in any way. If you cannot take photographs of the accident scene immediately, don't worry because the traffic officers will capture what transpired during the accident in their report.
8. Don't Admit Fault
Anything you say after a car accident can be used against you.  Motor vehicle lawyers may take your word, regardless of what you meant, and use it against you to prove that you were at fault during the accident.
For instance, you may feel bad that the driver who hit you was hurt and say something like, "I'm sorry." While you might have said sorry because you felt bad that the other driver is hurt, an attorney may interpret such words as an admission of guilt.
Therefore, it is always a good idea to let your motor vehicle lawyer do the talking on your behalf.
9. Hire a Motor Vehicle Accident Lawyer
Lastly, make sure you hire an experienced motor vehicle attorney to handle the case on your behalf.  Don't try to go for it on your own.
An attorney can help with every aspect of the aftermath of the car accident and make things a little bit easier for you. As soon as you hire an attorney, he/she will reach out to your insurance company and the other motorist so that nobody contacts you directly.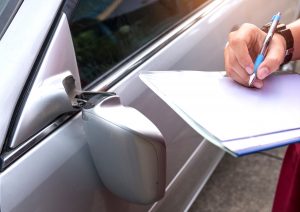 The sooner you hire a lawyer, the better. Many motor vehicle accident victims will try to go at it on their own only to realize that it is impossible when it is too late. By that time, you might have committed costly mistakes that can be hard even for the best attorney to overcome.
Contact Legal Giant to Speak to an Experienced Motor Vehicle Accident Lawyer
If you have been involved in a car accident and want to hire a motor vehicle accident lawyer to help you with the case, feel free to contact us, and one of our attorneys will advise you accordingly. We are here to help you.