New evidence connecting chemicals in hair relaxer products to ovarian, uterine, and other medical issues has spurred a rising tide of hair relaxer cancer lawsuits.
The JPML is anticipated to form a hair relaxer class action lawsuit, possibly one of the major mass torts in 2023. The question is, what is the value of a hair relaxer cancer lawsuit?
This post will present the best projection of the potential settlement value of legal claims involving hair relaxers.
These projections are entirely theoretical and predicated on the assumption that the hair relaxer cases will end in court.
Hair Relaxers Increase the Risk of Uterine Cancer
Numerous studies have established a connection between the regular usage of hair straighteners and uterine cancer onset.
Research published in the Journal of the National Cancer Institute claims that females who use hair straighteners at least four times per year are twice at risk of uterine cancer.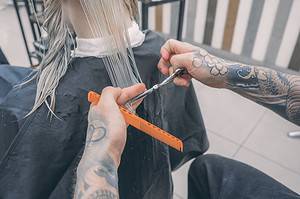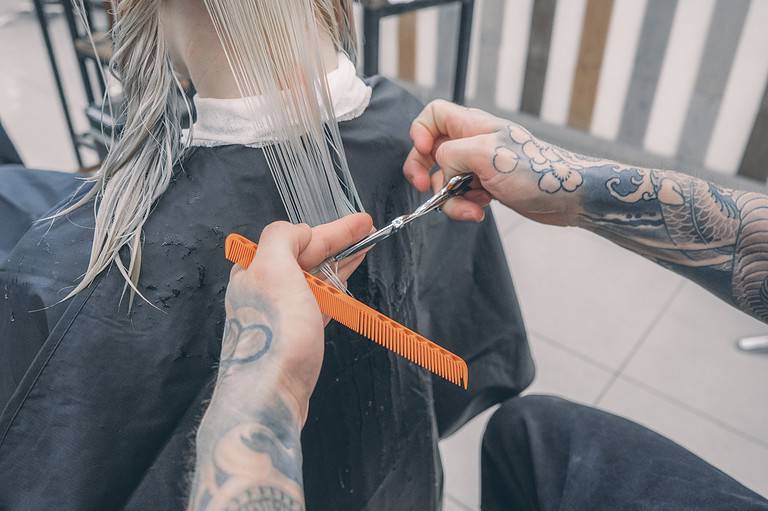 These results reveal that black women may be disproportionately affected since they use hair straighteners more frequently than other racial groups. Statistically, black women have a much higher death rate from uterine cancer.
Females who have used hair straightening products should take precautions and get immediate help once they exhibit any uterine cancer symptoms.
Updates on Hair Relaxer Class Action Lawsuit
February 6, 2023 – Update on the Hair Relaxer Lawsuit MDL
The Northern District of Illinois established a new hair relaxer multidistrict litigation (MDL) under Judge Mary Rowland on February 6, 2023.
The move was taken after the Judicial Panel on Multidistrict Litigation (JPML) ordered the consolidation of all active lawsuits filed in courts across the United States.
The multidistrict litigation titled MDL 3060: In Re: Hair Relaxer Marketing, Sales Practices, and Products Liability Lawsuit currently has more than 60 hair relaxer cancer lawsuits merged into the Northern District of Illinois. That was the best location for the hair relaxer MDL.
We predict that moving ahead, the MDL will receive approximately 100 new hair relaxer cancer lawsuits each month. That could grow into huge litigation in the upcoming months.
January 26, 2023 – Update on the Hair Relaxer Lawsuit
The JPML heard arguments in favor of and against a hair relaxer class action MDL in Miami.
Complainants alleged that substances in products like Dark & Lovely, Olive Oil Relaxer, Cantu Shea Butter Relaxer, Organic Root Stimulator, and others led to their uterine or ovarian cancer and uterine fibroids diagnosis, which necessitated hysterectomy procedures.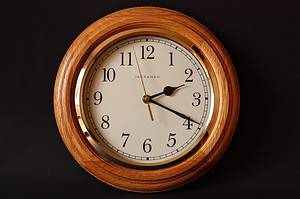 The plaintiffs further allege that Black American women were targeted in marketing these products. Plaintiffs have thus asked that all cases be consolidated at the U.S Federal Court for the Northern District of Illinois.
However, manufacturers of these hair relaxer products argued against the consolidation, stating that the lawsuits involved several products and defendants. Alternatively, they have asked that all cases in the Southern District of New York (SDNY) be consolidated.
December 11, 2022 – Update on Hair Relaxer Lawsuits 
The JPML slated a hearing in Miami for January 26, 2023. The hearing is meant to decide whether to consolidate all ongoing hair relaxer cancer lawsuits filed in courts across the United States into a single location.
Defendants oppose consolidating all actions into an MDL, citing the multiple products and defendants involved.
November 15, 2022 – Plaintiffs Request Consolidation of Lawsuits
The JPML has received papers from plaintiffs' attorneys seeking to consolidate all pending hair relaxer cancer lawsuits.
Also, the plaintiffs' attorneys have asked that the Northern District of Illinois serve as the venue for this class action lawsuit.
November 4, 2022 – Hair Relaxer Class Action Lawsuit Filed
On November 3, 2022, a class action litigation was brought to the Northern District of Illinois's district court.
Softsheen Carson, Inc., L'Oreal USA, Inc., and L'Oreal USA Products, Inc. are defendants in the litigation, which requests a class-action status on behalf of the plaintiffs and all other parties in a similar predicament.
The plaintiffs claim to have bought a hair relaxer that contains endocrine-disrupting chemicals (EDCs) and that, if they had been informed that it does, they would not have bought them.
All plaintiffs explicitly acknowledge they are yet to be diagnosed with any condition due to the mentioned hair products, making this class action case unique.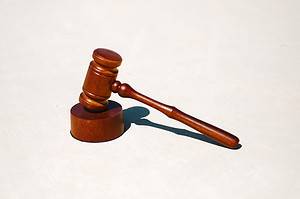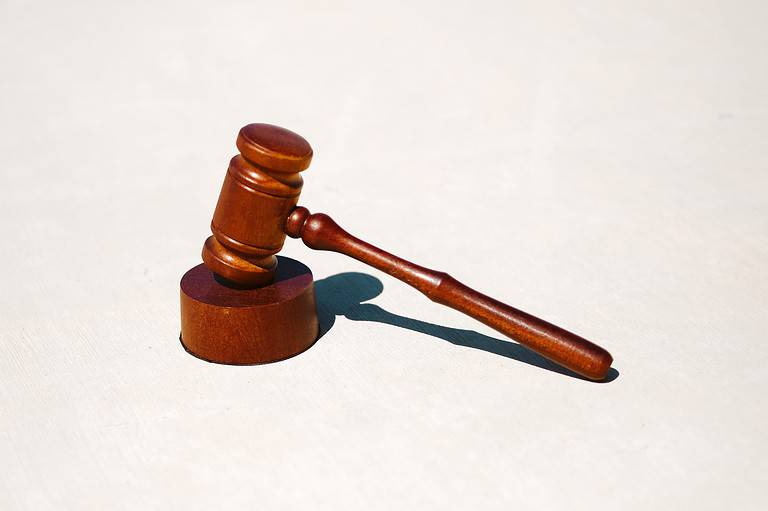 Nevertheless, they demand that the Manufacturers cover future tests and preventative screenings as part of medical monitoring.
The plaintiffs assert that they are more predisposed to ovarian cancer, uterine cancer, and uterine fibroids due to their constant exposure to harmful substances.
Diagnostics and routine screening are crucial because hormone-based malignancies can be detected early enough to safeguard lives or, at the very least, significantly lower medical costs associated with their treatment.
October 22, 2022 – Chemical Hair Relaxer Lawsuit Generates Media Attention
Jenny Mitchell has launched a lawsuit against L'Oreal, claiming that her frequent application of their product, Dark & Lovely, contributed to the uterine cancer diagnosis. Renowned civil rights lawyer Ben Crump brought the action.
A recent study indicated that women who frequently used hair relaxers had a 2.5-fold increased risk of developing uterine cancer. This data was published in the Journal of the National Cancer Institute, which prompted the lawsuit.
How Much is my Hair Relaxer Uterine Cancer Lawsuit Worth? 
Without more information, assigning a particular monetary value to a hair relaxer uterine cancer lawsuit is hard. Still, we believe settlements might be sizable if the product manufacturers are at fault.
Several damages could be considered, including:
Medical bills
Surgery
Hormone therapy
Radiation
Chemotherapy
Hospital stay
Lost wages
Missed promotions
Reduced capacity to earn
Loss of quality of life
Loss of consortium
Economic damages are damages with a specific financial value that traceable receipts such as a bill or pay slip can prove. The only way to determine non-economic damages, like emotional suffering, is to work with a skilled personal injury lawyer.
Hair Relaxer Cancer Lawsuit Settlement Projections 
Remember that the following estimates of the possible compensation amount for hair relaxer claims are speculative.
The hair relaxer cancer lawsuit is still in the initial stages, and there will be a better understanding of possible settlement amounts once all parties complete the discovery phase.
Another thing, compared to uterine fibroids, cancer lawsuits will have higher odds of being settled. Uterine fibroids that necessitate a hysterectomy in a female of childbearing age will have a higher chance of settling than older women.
Hair Relaxer Uterine Cancer Lawsuit Settlement Projection
Uterine cancer takes two forms- endometrial cancer and uterine sarcoma. According to a new study in the Journal of the National Cancer Institute, women who regularly used chemical hair relaxers (at least four times a year) were 2.5 times more likely to have uterine cancer.
Got a Legal Issue? Let Us Help You Find An Attorney Near You
The most prevalent type of uterine cancer is endometrial cancer. Hence, we have absolute confidence in the scientific evidence proving the connection between EDCs and uterine cancer.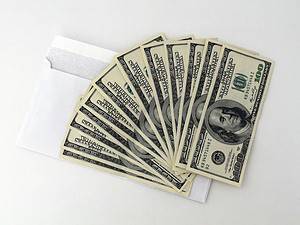 An early estimate for someone who used chemical hair relaxers during her childbearing years and later had uterine cancer is approximately $500,000.00, partly because of irreversible infertility.
Age and usage frequency influence the possible settlement amount of hair relaxer-related uterine cancer lawsuits. Such cases may result in jury verdicts of $1,000,000.
The settlement value of a woman who used hair relaxers frequently and was above 45 when she was diagnosed with uterine cancer is at least $250,000.
Hair Relaxer Ovarian Cancer Settlement Projection
Ovarian cancer was not the main focus of the referenced research in the Journal of the National Cancer Institute. But it is a hormone-based malignancy occurring in the female reproductive system.
That means it is comparable to uterine cancer. EDCs like phthalates, parabens, and perfumes significantly affect hormones like progesterone and estrogen.
An early estimate for a childbearing female with ovarian cancer from hair relaxer treatments is $300,000 or more. Based on the speculations mentioned above, we believe the science supporting ovarian cancer lawsuits is moderately robust.
The drawback is the scarcity of peer-reviewed research demonstrating the causal relationship between hair relaxer products and ovarian cancer. We are certain that ovarian cancer lawsuits involving hair relaxers can potentially reach a seven-figure amount at trial.
A settlement worth more than $175,000 has been reached for an older woman who used hair relaxers frequently and was later diagnosed with ovarian cancer.
Hair Relaxer Uterine Fibroids with Hysterectomy Settlement Value
The cases of women who used hair relaxers regularly and were later diagnosed with uterine fibroids that resulted in a hysterectomy will not have a high settlement value.
Yet, these cases are problematic considering hysterectomies make a woman infertile, which has clear benefits for those of childbearing age.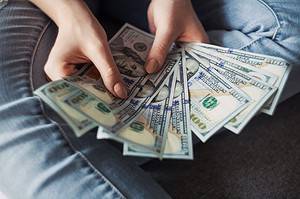 Remember, hysterectomies are an extremely invasive treatment with serious implications for older women.
These cases probably have a lower settlement value because the causal relationship between hair relaxer products and uterine cancer is not as clear-cut scientifically as it is for malignancies caused by hair relaxers.
Settlements for Chemical Hair Relaxer Cancer Lawsuits May Vary
Also, remember that the court will weigh any compensation in light of each plaintiff's lifestyle, professional background, and physical health.
For instance, a young woman who needed a hysterectomy for uterine cancer treatment has higher odds of obtaining a hefty settlement for losing her capacity to bear biological children than a post-menopausal woman who needed a considerably less intrusive procedure.
The fact that numerous women have sued the producers of these hair relaxers for product liability will also influence the decision on how much the average settlement will be.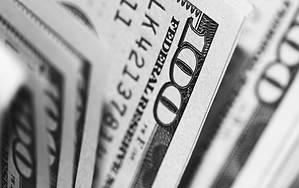 A motion to combine claims alleging uterine cancer caused by chemical hair straighteners into an MDL is now being reviewed by the courts. If approved, this would speed up the discovery phase.
The verdict of this possible MDL might also offer prospective litigants a clearer idea of how much money they might expect to collect.
How Toxic Chemicals in Hair Relaxers Cause Uterine Cancer
The problem seems related to the EDCs in some chemical hair relaxers. These chemicals mimic the effects of the estrogen hormone, which affects the female body and the reproductive system.
A hormonal imbalance can lead to uterine cancer, particularly sensitive to higher estrogen levels. These EDCs are absorbed and build up in the body when women repeatedly use these relaxers over a long period, causing abnormal cell proliferation in the uterus.
Despite the excellent survival rate for uterine cancer, the treatment is painful and exhausting and can affect fertility.
Hair Relaxers Contain Endocrine Disrupting Chemicals
Hair relaxers have phthalates and related EDCs like phenols and parabens. EDCs interrupt the functioning of the endocrine system, which controls the body's synthesis of particular hormones.
Several studies have examined phthalates and found that they significantly change estrogen levels. Since they stabilize liquids, they are frequently utilized in cosmetic goods.
A 2020 study on phthalates discovered that by rapidly proliferating cancer cells, this EDC could cause tumors of the female reproductive system.
Phthalates also increase estrogen levels, as mentioned earlier. Increased estrogen levels cause cancer cells to multiply and spread. That then triggers the development of hormone-based tumors, like ovarian and uterine cancer.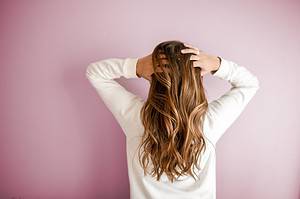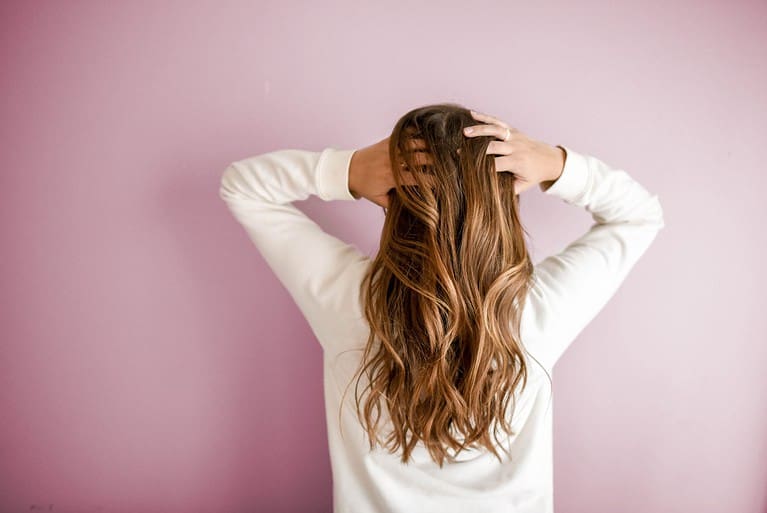 The EDCs formaldehyde and parabens, frequently present in hair relaxer products, are also recognized carcinogens.
Remember that hair straighteners cause scalp irritation and even burning. Lesions on the scalp, no matter how small, make it easier for harmful EDCs to penetrate the bloodstream.
These substances are also linked to the growth and development of uterine fibroids, which frequently require a hysterectomy and result in permanent infertility.
Known causes of uterine fibroids include hereditary factors and extended exposure to estrogen.
The Hair Relaxer Cancer Lawsuit Defendants 
L'Oreal is going to be the case's single-biggest defendant. L'Oreal is a popular producer of hair relaxers such as Soft & Beautiful and Dark & Lovely.
Unilever, which makes Sunsilk and Just For Me, and Proctor & Gamble, which makes Ultra Sheen, are two other companies with competitor brands that will be included as defendants.
Future lawsuits will also name smaller producers such as Dabur International, Softsheen Carson, Inc., Beauty Bell Enterprises, Namaste Laboratories, Cureplex, Avlon Industries, Parfums De Coeur, and House of Cheatham.
Contact Legal Giant Today to Speak to an Experienced Hair Relaxer Lawsuit Attorney!
Manufacturers, advertisers, distributors, and retailers of hair relaxers have a moral obligation to make sure that customers may fairly rely on their goods to be safe.
Sadly, it is becoming clear that certain widely used hair relaxer products on the market contain harmful chemicals that could affect human health, including the potential to cause uterine cancer in women.
At Legal Giant, we partner with experienced lawyers handling product liability cases.
Our partner attorneys are committed to helping victims living with uterine cancer and their families get justice and deserving compensation for their losses.
Contact us today to schedule a free, no-obligation consultation.