A study published in the Journal of the National Cancer Institute (JNCI) links chemical hair relaxer use to a higher risk of uterine cancer.
The study used data collected for nearly eleven years by the Sister Study, which comprised more than 30,000 women reporting their usage of hair products and health status.
It was shown that individuals who used hair relaxers had a higher-than-average risk of developing uterine cancer.
Uterine carcinoma was confirmed in 378 incidents, and women who use hair straightening products are more likely to contract the disease.
Additionally, black women were found to have a significantly increased risk of developing uterine cancer due to their tendency to use hair relaxers earlier in life.
Due to their tendency to use hair relaxers earlier in life, black women have been discovered to have a significantly increased risk of developing uterine cancer.
The findings of this study led to the massive filing of hair relaxer lawsuits. Read on to understand the details of this study and whether you qualify for compensation.
Endocrine-Disrupting Chemicals Can Cause Uterine Cancer
Researchers have recently focused on uterine cancer resulting from chemical hair relaxers due to the rise in uterine cancer incidence in the U.S.
Uterine cancer incidence and mortality rates have risen in the past two decades, with 65,950 new cases and 12,550 fatalities expected to occur in 2022.
Uterine cancer occurs in the uterus and can cause symptoms including irregular vaginal bleeding, stomachache, and thin, clear vaginal discharge.
The primary risk factors for this condition include high exposure to estrogen and an estrogen and progesterone hormonal imbalance.
Products with endocrine-disrupting chemicals (EDCs) have been theorized to change hormonal processes and result in uterine cancer.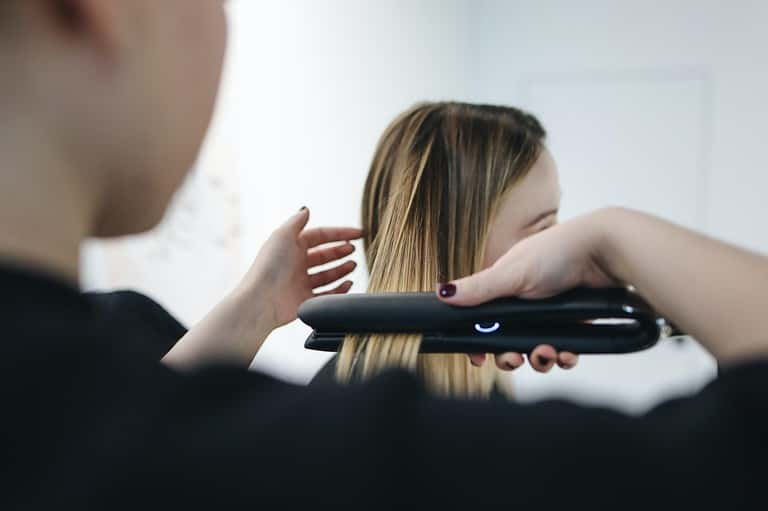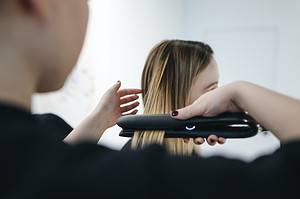 Previous empirical studies have discovered a link between the use of hair products and malignancies like breast and ovarian cancer, which are sensitive to hormones.
Hair products contain EDCs, including formaldehyde, oxidized para-phenylenediamine, and 4-aminobiphenyl, which can alter hormone levels and cause cancer.
The primary purpose of the JNCI study was to determine whether using hair products was associated with developing uterine cancer.
Who Was Involved in The Sister Study?
Over 50,000 women participated in the Sister Study, a National Institute of Environmental Health Sciences project. The study collected health and lifestyle data to determine how hormone-sensitive malignancies manifest themselves.
All participants, who ranged in age from 35 to 74 and were cancer-free, were Americans (or residents of Puerto Rico) with at least one sister diagnosed with breast cancer.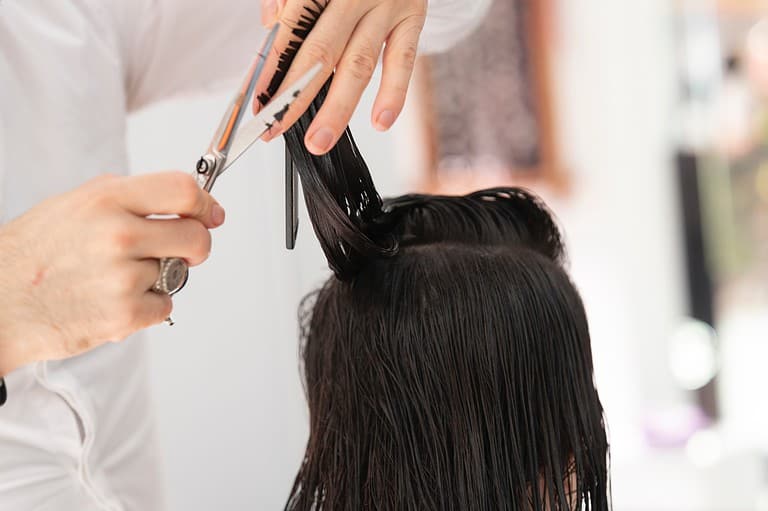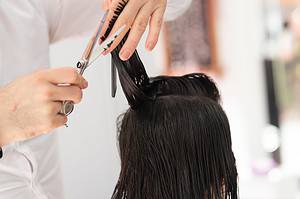 The JNCI used the data from this study to investigate uterine cancer brought on by hair relaxer products. In the end, 33,947 women participating in the Sister Study made up the study group.
85.6% of the female participants were non-Hispanic/white, 7.4% were black or African American, 4.4% were Hispanic or Latina Non-Black, while other races and ethnicities made up 3.5%.
How Were Participants Assessed for Uterine Cancer Caused by Hair Relaxers?
Each participant completed a questionnaire at the start of the study to examine their use of hair products.
The participants would answer questions on their use of hair products over the preceding year, including hair colors, bleach, highlights, pressers, relaxers, and straighteners.
The responses covered a range of hair product usage, from never using any to regularly using them every few weeks.
Additionally, they had to report any unprofessional application of relaxers, straighteners, or hair dye.
Other data gathered before the study's commencement included the following:
Age
Height
Body mass index
Race and ethnicity
Physical activity
Alcohol consumption
Whether they smoke
Work history in beauty salons
Education
Every participant would receive a call to review any changes in their health or advancements with their malignancy every year, with more extensive evaluations taking place every two to three years.
The researchers used this information to evaluate hair relaxer use and the risk of uterine cancer.
Got a Legal Issue? Let Us Help You Find An Attorney Near You
The Study Found 378 Confirmed Cases of Uterine Cancer
A total of 378 incidences of uterine cancer were discovered among the Sister Study participants over the nearly eleven-year period.
These 378 individuals had uterine cancer, including endometrial cancer, uterine sarcoma, or other cancers.
Medical documents for each woman or death certificates listing uterine cancer as a leading cause of death served as confirmation of the cases of uterine cancer.
The self-report found 109 cases of uterine cancer which could not be validated by evidence.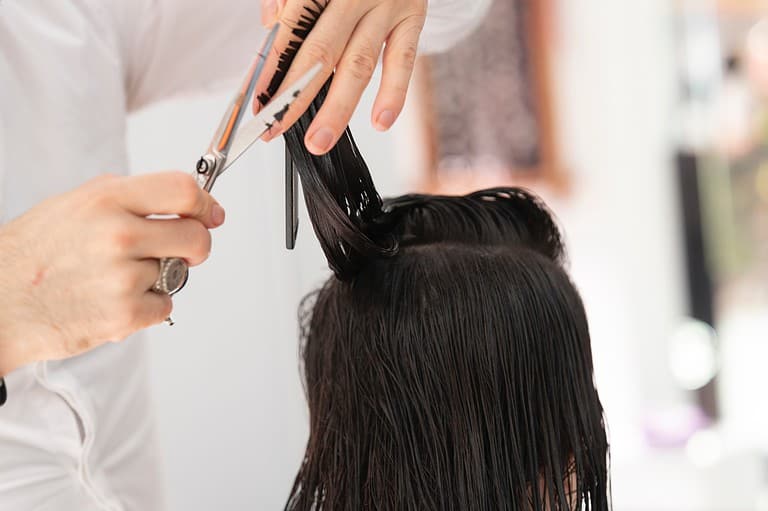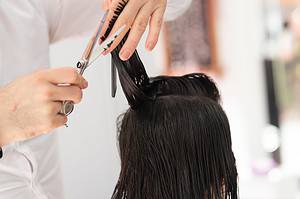 A total of 262 instances of uterine cancer were verified, and 94.7% were determined to be endometrial cancer, with variations relating to hormone sensitivity and clinical aggression.
You can file a lawsuit if you are one of those diagnosed with uterine cancer after using chemical hair relaxers. Contact an attorney specializing in hair relaxer lawsuits for help.
Chemical Hair Straightener Use Connected to Uterine Cancer
The JMCI study found that the women who took part and were using hair relaxers had a higher risk of developing uterine cancer.
These women were more likely to be diagnosed with uterine cancer because they had a higher adjusted hazard for using hair relaxers more than four times per year.
The study's participants who never used hair relaxers had a roughly 1.64% probability of acquiring uterine cancer by age 70.
But those who used hair relaxers four or more times a year had a 4.80% likelihood of contracting uterine cancer by the time they were 70.
It was also predicted that there would be another uterine cancer incident for every 85 hair relaxer users (and every 42 regular users).
How Can Chemical Hair Straighteners Cause Uterine Cancer?
Most chemicals in hair-straightening products may contribute to the development of uterine cancer.
Participants with endometrial cancer were found to have paraben concentrations in endometrial tissue and phthalate concentrations in urine samples.
Similarly, exposure to Bisphenol A can change the estrous cycle, and it has been linked to the diagnosis of endometrial cancer.
Diethanolamine, cyclosiloxanes, formaldehyde, and metals are other carcinogenic compounds found in hair straighteners that may cause uterine cancer.
Since no specific hair product brands were mentioned, which chemicals trigger uterine cancer is still unknown.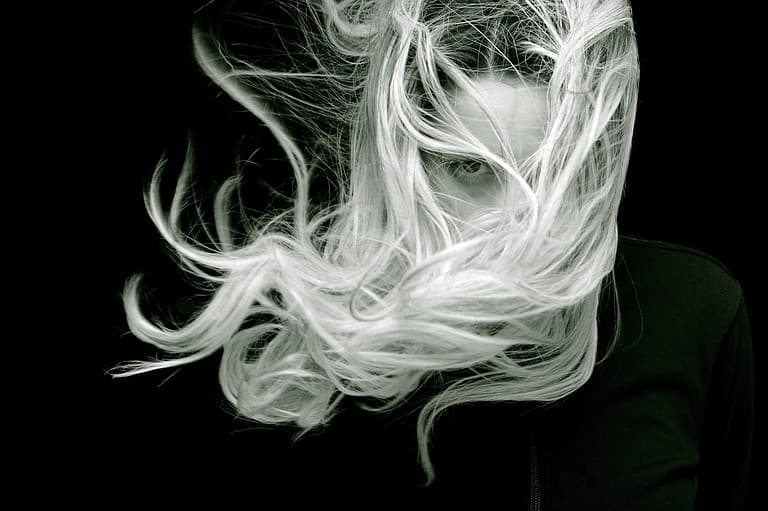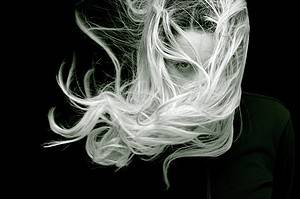 The hair relaxer or straightener application method can also cause uterine cancer. Since the scalp is among the body's most porous parts, chemicals from hair relaxers may get absorbed there.
Furthermore, the scalp sores and burns that can arise from hair straightening treatments may expose you to carcinogens.
Chemicals might be introduced into the scalp and result in uterine cancer if a woman had her hair blow-dried or ironed while receiving a hair-relaxing treatment.
Black Women More at Risk of Uterine Cancer Due to Frequent Use of Hair Relaxers
The study did not find racial disparities in risk factors. However, black women could be more at risk for uterine cancer since they are more inclined to use hair relaxers.
Black women use these products more frequently because of the pressure from eurocentric standards of beauty that demand straighter hair.
Black women may be exposed to EDCs, which can cause uterine cancer, because of the widespread usage of these items at a young age.
Get Help with Hair Relaxer Lawsuits
Many hair relaxer lawsuits have been filed since the publication of the Sister Study. You might qualify for a claim, too, if you were diagnosed with uterine cancer after using chemical hair relaxers or straighteners.
A lawsuit can help hold the product manufacturers liable for their negligence and get compensation for your damages. However, you would need the help of an attorney to gather the evidence and present a strong case.
At Legal Giant, we can link you up with an experienced hair relaxer lawsuit attorney to help you every step of the way. Contact us for a free case evaluation today.