It is no secret that America's opioid epidemic is probably the worst in the modern world, killing nearly as many people as auto accidents every year. Over the past few years, tens of thousands of people have died from unintentional overdosing on prescription opioids while millions of others have become dependent on them.
In 2019 alone, nearly 50,000 individuals died from opioid-related overdoses. The epidemic has become a national crisis affecting the public health sector as well as the social and economic welfare of victims.
The CDC says that the economic burden of opioid misuse in the country is approximately $78.5billion a year. The cost includes lost productivity, costs of healthcare, addiction treatment, and criminal justice involvement.
With the country grappling with the effects of the deadly epidemic, public health and medical officials from governmental and non-governmental entities across the U.S are working relentlessly to remedy the situation before it gets worse.
Here is everything you need to know about America's staggering opioid epidemic.
What Is Happening?
Opioids encompass a wide range of drugs that affect the pain receptors of the human brain. Some of the drugs are manufactured from plants, while others are synthetic.
If managed appropriately, opioids such as fentanyl, oxycodone, and even morphine can successfully manage chronic pain. But because of how these drugs affect the pain and pleasure receptors in the human brain, it is also possible to become dependent.
In most cases, the more you use them, the more you need them, which drive many patients to misusing them. The opioid epidemic is a serious health issue that takes the lives of approximately 91 citizens every day.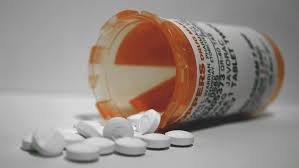 The number of opioid-related deaths started to skyrocket in 1999, quadrupling in the early 2000s with no signs of the opioid epidemic losing steam. According to a projection from STAT News, unless something is done quickly to curb the epidemic, as many as 500,000 people could lose their lives to opioids in the next decade.
Using opioids when they have not been prescribed is one of the most common ways individuals misuse the painkillers. However, in recent years, illicit versions of the opioid known as fentanyl and similar drugs have been flooding the market, making the crisis even worse.
Key Statistics
Here are some of the crucial statistics about the opioid epidemic in the United States:
In 2017 alone, healthcare providers across the country wrote more than 191 million opioid prescriptions for patients translating to approximately 58.7 prescriptions per 100 people.
Despite strict guidelines to limit opioid prescription as the first approach to managing chronic pain, a study established that primary care clinicians write about 45% of all opioid prescriptions in the country.
From 1999 to 2017, approximately 218,000 Americans died from drug overdoses related to opioid prescriptions.  In fact, in 2017 alone, prescription opioids were involved in about 35% of all opioid overdose-related deaths.
More than 11million Americans have misused prescription opioids since 2017. Every day, approximately 1,000 individuals are treated in various emergency departments across the country for overdosing prescription opioids.
The CDC says that the country's economic burden of prescription opioid misuse is approximately $78.5billion a year.
How Did We Get to This Point? A Brief History
The U.S opioid epidemic didn't happen overnight. It started small and progressed with time. The real problem started in the late 1990s when pharmaceutical companies managed to convince medical experts that patients would not be addicted to opioid painkillers.
With the presumption that everything was okay, healthcare providers started to prescribe the drugs to their patients at significantly higher rates. Subsequently, this led to widespread diversion, misuse, and overdose, before it became clear that the drugs were highly addictive.
Opioid overdose cases began to rise steadily in late 1999, reaching the peak in 2017 when more than 47,000 people died due to opioid overdose. The main culprits were prescription opioids, fentanyl, heroin, and other potent synthetic opioids.
That same year, approximately 1.7million Americans suffered from substance use disorders related to opioid painkillers, while nearly 652,000 others suffered from a heroin misuse disorder.
Who Is Affected?
Addiction is such a non-discriminatory disease. It doesn't matter whether you are young, old, male, or female; your brain can still be hijacked.
Recent research by FAIR Health showed that private insurance claims pertaining to prescription opioids and dependence between 2016 and 2017 were recorded in every age group, from teens to seniors in their late 70s and 80s.
The claims were from both rural and urban dwellers, which proved that the epidemic wasn't just an inner-city crisis.
Opioid overdose among children has also doubled in recent years. The number of kids hospitalized due to opioid overdose rose from 797 in 2004 to more than 1,800 between 2013 and 2017.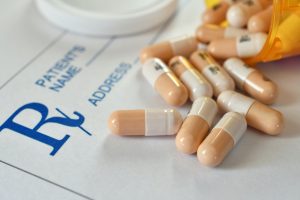 Unfortunately, these numbers don't just represent older kids who may be using opioids intentionally. From the statistics, at least one-third of all hospitalizations reported were from children younger than six.
Approximately 20% of the kids below six had overdosed on methadone, an opioid usually prescribed to people who want to recover from heroin addiction or other narcotics. These numbers should serve as a stark reminder that drugs in the home can put your little ones at risk.
What Are NIH and HHS Doing about the Opioid Epidemic?
In response to the growing opioid epidemic in the country, the Department of Health and Human Services is focusing efforts in five major areas, namely:
Promoting the use of non-opioid drugs in pain management.
Promoting the use of opioid overdose-reversing drugs.
Providing support for advanced research on pain management and opioid addiction.
Advancing better practices for pain management.
Improving access to addiction treatment and recovery services.
The National Institute of Health is also playing a critical role in supporting medical research to find a long-lasting solution to the crisis. The institute primarily supports studies aimed at finding better ways to prevent opioid overdose, manage pain, and treat opioid addiction disorder.
Filing an Opioid Lawsuit Could Protect You and Your Future Generations
Have you or your loved one suffered due to opioid addiction? Have you lost a loved one due to prescription opioid overdose?  If so, you deserve substantial compensation that could go towards recovery costs.
Together, we can fiercely fight against drug manufacturers and distributors who fueled the opioid epidemic by failing to reveal its addictive side. Filing an opioid lawsuit is the best way to protect your rights and your future generations.
At Legal Giant, our experienced opioid lawsuit attorneys are fully prepared to take on your case, no matter how complicated it might seem. We are ready to fight for your rights because we know what it takes to go up against corporate powerhouses like those in the pharmaceutical industry.
Contact us today for a FREE consultation, and let us help you find the justice you deserve!