No one knows when to expect an injury or illness. And when you get ill, you trust physicians and nurses to provide you with the best medical care to bring you back to health.
Unfortunately, medical providers make errors sometimes. These errors can lead to new or worse injuries thanks to the doctor's negligence.
If you've been injured by a medical professional, the first thing to do is to contact a medical malpractice lawyer. But where do you start?
This post will discuss how to get the legal help of medical malpractice attorneys. Read on to learn more!
Seeking Legal Help from a Medical Malpractice Attorney
If you are harmed under the care of a medical professional, you're entitled to compensation for your injuries. This might seem like a good thing. But the claims process is not as straightforward as it sounds.
Legally, your medical malpractice case must have these four elements for it to proceed:
The physician owed you a professional duty
The physician breached this duty
The breach caused you harm or injury
You suffered economic and non-economic damages (medical bills, lost wages, pain, and suffering).
Proving the above elements in a medical malpractice case won't be easy. An attorney from a can help you prove that you sustained these injuries from the medical negligence of your healthcare provider.
Why Hire a Medical Malpractice Attorney?
Medical malpractice lawsuits are so tricky and require a high burden of proof. If you were to navigate a medical malpractice lawsuit without a lawyer, your chances of success would be dim.
But this is not the only reason to hire a medical malpractice lawyer. An experienced attorney can:
1. Negotiate With the Insurance Company
One of the most important things to consider when filing a medical malpractice claim is the negotiation process with the insurance company.
Yes, you can speak to them directly, but it's in your best interest to have a legal professional handle the negotiations.
Unlike you, an experienced medical malpractice lawyer has excellent negotiation skills to help you negotiate a fair settlement for your injuries.
2. Gather Expert Testimonies
In a medical malpractice case, you must provide proof of negligence committed by the medical professional or hospital.
You also need expert testimonies that support your claim that the duty of care owed to you wasn't met. This is one of the primary reasons you should seek a lawyer's help.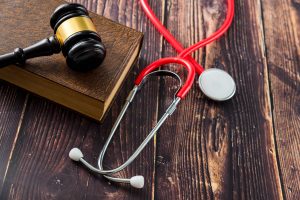 Medical malpractice attorneys usually have networks you can use as expert witnesses for your case. For example, if consulting a doctor specializing in treating your health condition, a good lawyer can tap into their knowledge to help you establish the doctor's liability.
3. Provide Strong Legal Representation
Medical malpractice claims are usually so complex to navigate. So, it's best to have a medical malpractice attorney provide solid legal representation on your behalf.
A lawyer can accelerate the process and ensure your rights and interests are well taken care of.
4. Determine the Value of Your Claim
You don't have any experience and knowledge of medical malpractice claims. That means you can't determine the actual value of your medical malpractice claim.
If you wish to set your expectations right, having an experienced attorney is advisable.
Most medical malpractice lawyers have previously handled similar cases, so they know how to calculate a settlement representing your injuries. Doing this will help you decide whether to accept a settlement offer or go to trial.
Medical Malpractice – What Does the Legal Process Look Like?
Every state has its laws that govern medical malpractice lawsuit. But basically, the legal process involves:
1. Consultation with Attorney
The first step to take when seeking a medical malpractice compensation is to talk to a lawyer. It would help if you discussed all facts with your lawyer, informing them why you think the doctor or hospital was negligent.
If the lawyer ascertains that you have an actionable case, they immediately take legal action.
2. Investigation
Preparation is essential in any personal injury case. At this stage, the lawyer will review the relevant medical records to determine what went wrong during your diagnosis, treatment, or aftercare.
After collecting the information, the attorney will contact a medical expert, who will write a letter supporting your case. The attorney will then file a claim in court, and a tribunal will be held.
3. Tribunal
A tribunal mainly consists of a judge, physician, and attorney. The trio listens to each action of medical malpractice before the case can proceed.
The tribunal will expect you (plaintiff) to submit an offer of proof. The evidence can be either medical records, hospital records, or expert letters concerning the case's merits.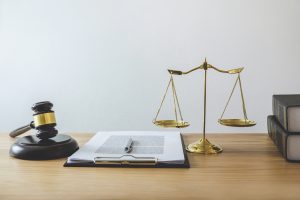 Got a Legal Issue? Let Us Help You Find An Attorney Near You
If the panel rules your favor, the lawsuit proceeds to the next step. Even if the panel favors the defendant, you can still proceed with the case after paying a bond as required in your state.
4. Discovery
At this stage, the two parties have an equal opportunity to collect information. First of all, the defendant's lawyer will question you under oath.
Your lawyer will then do the same on the defendant, asking about the care they provided and what could have gone wrong.
5. Determine the Value of the Claim
This is where your medical malpractice attorney calculates the value of your claim. The amount will depend on such factors as:
Physical pain and suffering
Past or future wage lost
Emotional anguish
Medical costs
6. Settlement
Most medical malpractice cases are settled out of court because trials are costly and time-consuming. So, if the doctor (defendant) agrees to pay a fair settlement, it's advisable to take it. But if you disagree with the doctor or insurance company, the case proceeds to trial.
7. Trial
When you disagree on a settlement, the medical malpractice suit is challenged in a court of law. Each party presents its arguments and produces evidence to support its positions. Each attorney also testifies for the side they are representing.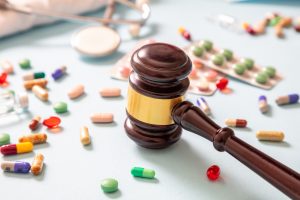 The jury analyzes this information to determine whether the doctor acted negligently and whether negligence was the cause of the plaintiff's injuries.
You receive monetary and potentially punitive damages if the jury decides in your favor.
Where Can I Find the Best Medical Malpractice Lawyers?
Medical malpractice is a relatively rare specialty. Unlike the typical straightforward personal injury cases, a medical malpractice case's success largely depends on your lawyer's expertise.
Now that you think you have a legitimate medical malpractice case, you must be asking, "how do I find a medical malpractice attorney near me?"
a) Ask a trusted lawyer for a recommendation
Perhaps the surest way to find top medical malpractice attorneys near you is to ask for referrals from a lawyer you trust.
Lawyers usually have long contact lists, thanks to their years of experience and lawyer-to-lawyer networks.
If you don't know any lawyer, your friends or relatives probably do. They could ask those lawyers for a referral to a medical malpractice lawyer. Most lawyers would be glad to help.
b) Email your state or local bar association
Almost every state in the U.S and local bar associations have attorney referral services that link prospective clients with experienced lawyers.
In fact, for a bar association to list a lawyer in a specialty like medical malpractice, they must demonstrate a certain level of expertise in the field.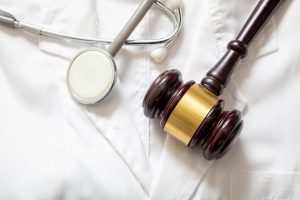 Start searching for a 'bar association' in your city or state. When you find one, email them and then wait to be referred to a qualified medical malpractice lawyer.
c) Conduct an online search on Google
A simple Google search with the phrase " best medical malpractice lawyers near me" can give you a wide range of options. But looking for lawyers online has its advantages and disadvantages.
To be safe, you can look for recognized online directories. Such websites allow you to see the positive and negative reviews about the medical malpractice law firm.
An advantage of the online search is that it can help you approve or disapprove the info you obtained from a referral. When you visit the medical malpractice law firm's website, you can look for the lawyer's expertise, years of practice, and charges.
How Much Should I Expect to Pay for Legal help?
Lawyers don't use the same billing methods. But when it comes to medical malpractice, most lawyers represent their clients on a contingency basis.
Contingency means you don't have to pay anything upfront. Instead, the lawyer's entire fees will be produced as a percentage of the settlement amount.
So, if the case goes to trial and you lose (receive nothing as settlement), then the lawyer won't be paid.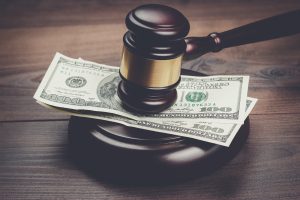 Some attorneys charge contingency using a sliding scale depending on the amount you are suing for. Others charge the same amount for every case. But generally, 33 percent is the highest cut a lawyer can take from the award or settlement.
Contingency fee arrangements may also vary according to the circumstances. For example, an arrangement could ask for a 33 percent contingency fee if the case is settled before trial and a 40 percent fee if the case goes to trial.
So, ask about the billing system upfront to avoid any surprises later.
Talk to An Experienced Medical Malpractice Lawyer Today!
Medical malpractice suits come with complex rules and regulations. The regulations differ depending on your state of residents. These cases also require expert witnesses and plenty of evidence to prove negligence.
Seeking a lawyer's advice or legal representation can go a long way in relieving your legal burdens. If you are certain a physician neglected you, contact Legal Giant for a free consultation to deliberate your case.