Recent studies show that an estimated 250,000 Americans die from preventable medical errors annually. That makes medical malpractice the third leading cause of death in the country, after cancer and heart disease.
Yet, this overwhelming number doesn't include medical malpractice victims who suffer injuries but survive, often with life-changing medical, financial, and emotional burdens.
So, what should you do if you've been a victim of medical negligence?
You should file a medical malpractice lawsuit to fight for your rights! This post will discuss how to go about medical malpractice lawsuits. Read on to learn more.
What Is Medical Malpractice?
To be sure you're a victim of medical malpractice, you need to understand what medical malpractice is.
Medical malpractice is professional negligence through an act of negligence or omission from a doctor. Malpractice involves a medical error, possibly during diagnosis, medication administration, treatment, and aftercare.
If the error causes injury to the patient, the doctor becomes liable for malpractice. There are four elements that you have to prove for your medical malpractice lawsuit to be valid:
1. Duty of care
The plaintiff must show that a duty of care existed through agreement or medical care received from the medical provider.
2. Breach of standard of care
The plaintiff must show that the medical professional owed a duty to care that meets standards accepted in the medical community. You must then prove how the medical provider failed to uphold their duty.
3. Causation
You must show how the medical provider's negligence caused you to suffer preventable injuries. Expert witness testimonies and medical records will be required to prove causation.
4. Injury and losses
To have a valid medical malpractice case, you must have suffered documented injuries and financial losses. Your records should show how the injury caused damages, including medical care costs, lost wages, and pain and suffering.
How Common Are Medical Malpractice Lawsuits?
Medical malpractice is relatively common in the U.S. Over 250,000 die every year as a result of malpractice, making it the third leading cause of death after cancer and heart disease
Yet, do you know how many medical malpractice lawsuits are filed each year?
Less than 18,000! In fact, less than 5% of medical malpractice cases are pending in the U.S., according to the National Center for State Courts (NCSC).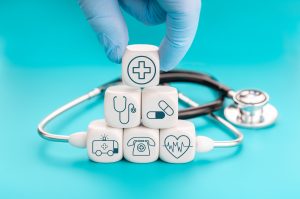 Most victims of medical malpractice don't file lawsuits because the chances of winning are slim. The court system is biased towards physicians.
According to a study by the National Institute of health, physicians win 90% of cases with weak evidence.
Apart from this, a third of malpractice lawsuits take up to two years before settling. The lengthy process and low chances of winning medical malpractice lawsuit settlements demoralize victims of medical negligence from filing lawsuits altogether.
How Do I File a Medical Malpractice Lawsuit?
The process of a medical malpractice lawsuit is lengthy and complex. Below are the most crucial stages to follow when filing a malpractice lawsuit.
Step 1: Hire an Attorney
You cannot pursue a malpractice case without an attorney- you'd not have a chance of winning. So, hiring an experienced medical malpractice attorney should be the first thing to do.
Step 2: The Initial Investigation
Your attorney will start analyzing the facts of your case and reviewing your medical records. The attorney will use this information to determine whether someone was negligent when providing care and whether your injuries resulted from the negligence.
Step 3: Expert Medical Opinion
If your medical malpractice claim is valid based on the parameter in step 2, your lawyer will contact a medical expert to review the case. The expert will then sign a certificate of merit affidavit to confirm the credibility of your case. After this, your lawyer will file a lawsuit.
We Help Our Clients with Their Legal Needs by Connecting Them with Skilled Attorneys
Step 4: Discovery
At the discovery stage, the two parties (you and the defendant) reveal the documents they intend to use during the suit. Both parties are interviewed under oath by adverse counsel during discovery (the defendant's lawyer). This kind of questioning under oath is called deposition.
Step 5: Settlement
Settlement negotiations then begin. Here, you try to resolve the case without going to trial. And for medical malpractice cases, settlement is the best cause of action because trial outcomes are unpredictable. But your attorney will take the case to court if you don't reach an agreement.
Step 6: Trial
Here, the parties present evidence to a judge or a jury. The jury will listen to both sides to determine whether the defendant deviated from the standard of care and whether their negligence caused you harm. If yes, the jury will set the amount to be paid in damages.
What Are My Chances of Settling My Case?
Many people think they must go to trial after filing a malpractice lawsuit. But that's far from the case.
Filing a suit doesn't necessarily mean you have to go to trial. In reality, most malpractice cases are handled out of court. So then, what percentage of medical malpractice lawsuits are settled?
According to the U.S Bureau of Justice Statistics, only 7% of malpractice suits are resolved by juries. That means over 90% of malpractice cases are settled out-of-court.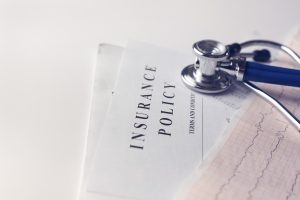 The main reason for the massive out-of-court settlements is that juries have a habit of favoring doctors. As reported by the NIH study, physicians win most malpractice cases that are taken to trial.
Doctors win up to 90% of the cases with weak evidence. In 70% of the cases where victims produce borderline evidence, juries rule in favor of medical professionals. Even when a victim has strong evidence of negligence, the physician has a 50% chance of winning.
So, as long as you have a strong case, you stand a higher chance of winning in an out-of-court settlement over the trial.
What Lawyers Specialize in Malpractice?
If you are a victim of medical negligence and intend to pursue the case, you will need a medical malpractice lawyer.
These lawyers specialize in specific medical malpractice cases such as birth injuries, surgery errors, nursing home abuse, or dental malpractice.
So, you should find a medical malpractice lawyer, depending on the nature of your case. A medical malpractice lawyer will help you:
1. Conduct Thorough Investigation
Evidence is key to winning a medical malpractice claim. Your medical malpractice lawyer will compile the relevant evidence to support your case, including medical records, medical bills, expert testimony, and witness statements.
2. Speed up the Process
The last thing that you want is to have your case dragged. Medical malpractice lawyers know how to proceed with caution but with urgency simultaneously.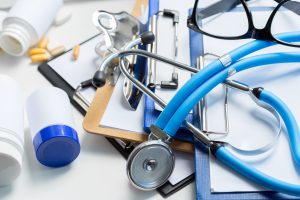 Your lawyer will work with you to overcome your trauma and get the justice you deserve. And once you win a settlement, you can begin the healing journey.
3. Increase Your Chances of Settlement
It's almost impossible to navigate through the legal process without an attorney. A medical malpractice lawyer knows the laws about your case, which will help increase your chances of being awarded a settlement.
4. Enjoy Peace of Mind
Going through the legal proceedings after being a victim of medical malpractice is not a great ordeal-especially not when you've sustained injuries and trying to prioritize your health. Having an attorney will give you peace of mind. You can rest knowing someone is fighting for you.
Talk To a Medical Malpractice Lawyer Today
Medical malpractice lawsuits are lengthy and complicated. The suits can leave you with a long path to recovery, both physically and financially. You need a lawyer to help you navigate through the whole process.
At Legal Giant, you can trust our medical malpractice lawyers to investigate your case and help you secure fair compensation for your injuries. Contact us for a free, no-obligation consultation today.