We trust medical professionals with our health and lives. And for some reason- we have some of the best physicians in the world. But even the best doctors make mistakes. Yet, how can you tell when a physician's error becomes ground for a suit?
This article provides a basic overview of medical malpractice while answering some questions. Read on to learn.
What Exactly Is Medical Malpractice?
Medical malpractice is a common occurrence in the United States. It is the third leading cause of death after heart attacks and cancer, killing approximately 225,000 people annually. So, what is medical malpractice?
Basically, medical malpractice is the legal cause of action that results when a doctor deviates from standards of medical practice, causing injury to a patient. This can happen either through an act of negligence or omission during diagnosis, treatment, aftercare, or health management.
What Constitutes Medical Malpractice?
A medical malpractice case constitutes three features. First, it must prove that the treatment was inconsistent with the standard of care. The standard of care is the level of medical care required by the profession.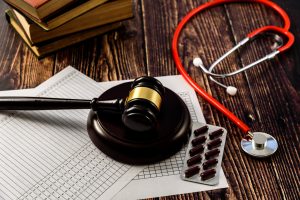 Second, there must be proof that the patient suffered some injury due to negligence. That means an injury that did not occur from an act of negligence does not count as malpractice.
Thirdly, there must be proof that the injury caused significant damages, such as disability, pain, and suffering, loss of income, or a burden of medical bills.
How Do You Prove Medical Malpractice?
Every state has unique standards and regulations for medical malpractice. But the basic requirements of proving medical malpractice are universal in the U.S. The person filing a lawsuit (plaintiff) must demonstrate the negligence of the healthcare professional (defendant) by showing:
A-doctor-patient relationship – The plaintiff must show that this existed either through agreement or medical care received
A duty or standard of care – The plaintiff must show that the medical professional owed a duty to care that meets standards accepted in the medical community.
A breach of duty of care occurred – The medical provider failed to uphold their duty.
The breach caused the injury – The plaintiff must prove, through medical records and expert testimony, that the injury resulted from the breach of care. You must also prove that the injury caused damages, including medical expenses, pain and suffering, or other effects of injuries.
What Kind of Injuries Can be Caused by Medical Malpractice?
Medical malpractice cases involve a wide range of injuries. Some of the most common injuries that you can experience include:
1. Infections
Sterilization issues and contamination often cause healthcare-acquired infections. For example, a doctor may erroneously use unsterilized equipment during a surgical procedure. These can cause infection at the incision site or even spread throughout the body.
2. Surgery on the Wrong Patient
Confusion can occur in a hospital, such as taking the wrong patient to the operation room. Operating on a patient who doesn't need surgery will leave the patient suffering unnecessary pain and recovery time.
3. Medication Errors and Adverse Effects
These are the most common injuries from medical malpractice. Medication errors result when a physician fails to prescribe the proper medication or the correct dosage leading to an extreme allergic reaction.
4. Death
Extreme cases of medical malpractice can lead to fatal injuries. Death primarily results from errors in surgical procedures, improper medication, and device malfunction.
What Are the Statistics of Death from Medical Malpractice?
As mentioned earlier, death is a likely occurrence of extreme medical malpractice cases. Do you know how many people die from medical malpractice?
The latest findings from John Hopkins Medicine estimate that up to 225,000 lives are claimed by medical error. This accounts for 9.5% of all deaths in the U.S annually. These incidents fall under various subcategories:
7,000 deaths from medication errors
12,000 deaths from unnecessary surgery
20,000 deaths from diagnostic and other types of errors in hospitals
80,000 deaths from infections
106,000 deaths from non-error, adverse effects of medication
These statistics show how severe cases of medical malpractice are!
What Is Considered Medical Malpractice?
Medical malpractice can occur in different ways and different healthcare scenarios. However, it's essential to know that just because something went wrong or the patient's condition worsened doesn't mean the patient has a legitimate medical malpractice claim.
So, what is considered medical malpractice? Typically, a case counts as medical malpractice if it involves:
We Help Our Clients with Their Legal Needs by Connecting Them with Skilled Attorneys
1. Medical negligence
Medical negligence occurs when a medical professional provides substandard care to patients. In other words, the professional failed to provide the standard of care that others would do in a similar circumstance.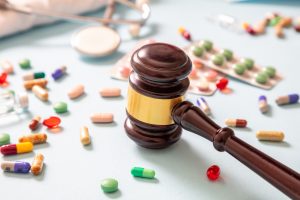 Negligence that rises to the level of medical malpractice occurs in different situations, including the failure to diagnose, failure to treat a patient on time, and unacceptable errors during surgery and other procedures.
2. Recklessness
Recklessness is rare in the medical world. But there are few instances where a doctor's conduct can be considered reckless.
For example, when a doctor performs a medical procedure when under the influence of drugs. Administering potentially lethal doses of drugs to a patient would also be considered reckless.
When Is It Not Medical Malpractice?
A case would not amount to medical malpractice if:
a) The patient's condition worsens
In healthcare, there's no guarantee that a patient will respond positively to treatment. A doctor can't be said to have committed medical malpractice simply because the patient's condition worsened during treatment.
b) The patient's condition is untreatable
Also, not all health problems are treatable. So, if a doctor diagnoses a disease correctly and makes sound decisions on the patient's care can't be said to have committed malpractice just because the condition is not treatable.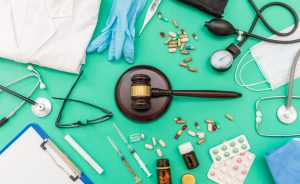 As you must know, medical malpractice laws don't offer a remedy for unfortunate outcomes such as terminal illness or death. They are only for legal protection when treatment falls short of acceptable standards of medical care.
When do I Need a Medical Malpractice Lawyer?
Medical malpractice lawsuits are not like typical personal injury cases. They center on complex medical and legal questions, requiring professional skill and experience. You can only get this level of expertise from a medical malpractice lawyer.
Don't forget that most states in the U.S have a statute of limitations on medical malpractice. Your cause of action can expire if the statute of limitation deadline passes. That means you must keep up with time and talk to a lawyer before it is too late.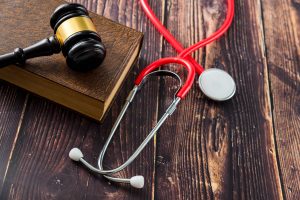 Again, you may think you suffered injuries due to medical negligence, but it wasn't. It takes a knowledgeable medical malpractice lawyer and experts to review the case's circumstances and determine whether the misdiagnosis or treatment is actual malpractice.
So, you need to hire a medical malpractice lawyer to substantiate the evidence and file the claim.
Final Thoughts
Everyone wants to be sure that they are in safe hands at the hospital. This is especially true when going in for surgery. Sadly, this isn't always the case.
So many things can go wrong, either because of negligence or omission by the doctor. If you have sustained injuries because of medical negligence, it's best to talk to an attorney to determine whether you have a viable case.
At Legal Giant, we care for our clients and want to help them seek justice for wrongful injuries. Contact us today to schedule a free consultation.