Cases of medical malpractice are relatively common. But how often are these cases won? For some, the particulars of your claim can determine your chances of winning. But for others, hiring an experienced medical malpractice attorney is a critical part of winning a case.
Let's start with looking at statistics from the past to determine the odds of winning a medical malpractice lawsuit.
What Is the Percentage of Winning a Medical Malpractice Lawsuit?
A twenty-year study by the National Institute of Health offers interesting insights into the litigation of medical malpractice lawsuits.
According to this study, medical professionals win up to 90% of the cases with flimsy evidence of negligence. In 70% of the cases where victims produce borderline evidence, juries' rule in favor of medical professionals. And even with solid evidence of negligence, there's a 50% chance of the jury ruling in favor of physicians.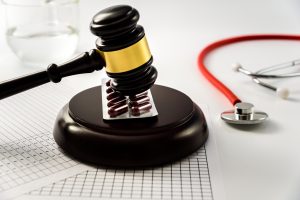 So then, what is the percentage of winning a medical malpractice lawsuit?
The truth is, it's so rare for plaintiffs (victims of medical malpractice) to win a case. Only 5% of plaintiffs win cases of errors in diagnosis and treatment. About 13%  win settlements for surgical errors, and 27% are compensated for medication errors.
In short, plaintiffs have a relatively low chance of winning medical malpractice lawsuits.
What Is the Process for Winning a Medical Malpractice Lawsuit?
A medical malpractice lawsuit is a lengthy process. Here are the most crucial stages of winning a medical malpractice lawsuit.
Step 1: Hiring an Attorney
The first thing to do before filing a lawsuit is to hire a medical malpractice attorney. Your attorney will analyze the facts of your case and determine if your injury resulted from medical negligence.
Step 2: The Initial Investigation
Your attorney will investigate your medical records to determine if your medical malpractice claim is valid. When reviewing the medical records, the attorney will be looking to answer these questions:
Was someone negligent when providing medical care?
What injury arose directly from the negligent care?
If your attorney feels that the evidence is insufficient to pursue a medical malpractice lawsuit, they'll advise you to drop it.
Step 3: Expert Medical Opinion
If your lawyer finds your claim valid, the lawyer will contact a medical expert to review the case. Generally, the expert is a doctor in the same field as the doctor you're suing for medical malpractice.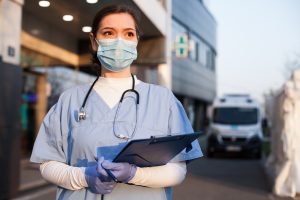 In most states, an expert must sign a certificate of merit affidavit to confirm the credibility of your case. Your lawyer will then proceed to file a lawsuit.
Step 4: Discovery
The discovery phase is where the two parties request additional information. Here, the parties must reveal the documents they intend to use during the suit.
Both parties are interviewed under oath by adverse counsel during discovery (the other person's lawyer). This kind of questioning under oath is called deposition.
Step 5: Settlement
The two parties will start negotiating a settlement when all relevant documents and depositions are gathered. Settlement is where a case is resolved outside the courtroom and without going to trial.
A settlement could be the best for you, considering a trial's high cost and lengthy proceeds. But your attorney can take your case to court if the defendant's offer is meagre.
Step 6: Trial
Here, both parties present their arguments and are evident before a judge and a jury. Medical experts and relevant witnesses for both parties will testify and be cross-examined by the corresponding attorneys.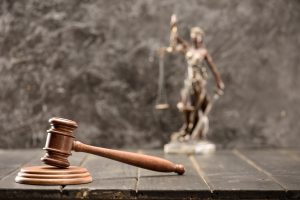 We Help Our Clients with Their Legal Needs by Connecting Them with Skilled Attorneys
Based on your arguments, the jury will decide whether or not the defendant deviated from the standard of the case and if their deviation harmed you.
If the jury confirms that medical negligence did occur, they will set the amount the defendant has to pay in damages.
How Likely Am I to Win My Case?
No one wants to fight in a losing battle. When pursuing a medical malpractice case, you want to be sure of your chances of winning a medical malpractice lawsuit.
So, how likely are you to win your case? Unfortunately, medical malpractice lawsuits are notoriously hard to win. As earlier mentioned, juries and courts essentially rule in favor of medical professionals. Doctors still win even with 50 percent of cases with strong evidence of negligence!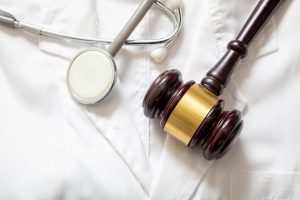 Don't let these statistics discourage you, though. The chances of winning a malpractice lawsuit may be slim, but that doesn't mean a strong case can't win.
Your success largely depends on hiring an experienced attorney to fight for you. So, don't hesitate to hire a medical malpractice attorney if you believe you have strong evidence for your case.
In fact, when your attorney analyzes the evidence, they should be able to tell you how strong your case is and if you stand a chance of winning.
How Can I Increase My Chances of Winning?
There are no guarantees when it comes to malpractice lawsuits. Even if yours is the most robust case, your doctor will still deny any negligence and peg the blame on you for your injuries. But there are some things you can do to increase your chances of winning a medical malpractice lawsuit. Here are a few.
a)    Start with a demand letter
Many plaintiffs skip this step and find themselves with no settlement offer or the expected verdict. Don't make the same mistake.
b)    Have expert witnesses
Your lawyer should get an expert witness to testify on your behalf. With an expert explaining why they think the defendant was wrong and how the situation should have been handled, you stand a higher chance of winning.
c)    Have strong evidence
For a medical malpractice case to go forward, you need ample evidence on your side. The best evidence is usually in paper form, basically medical records.
So, your lawyer should draw all medical records and related bills, information on lost wages, and state laws to attest that you've suffered wrongfully.
How Much Can I Win?
The national average can give you a rough estimate of how much to expect. So, how much is the average medical malpractice settlement?
The Journal of the American Medical Association states that the average payout for medical malpractice is $329,565. This is a national average, meaning you can win much more from your case.
But remember that medical malpractice lawsuit settlements partly correspond with the type of injuries suffered by the plaintiff and the severity of the injury outcomes. So, the amount you can win will change depending on:
How much care will be needed: Did the medical malpractice cause serious injury leaving you partial or complete paralysis? Does the injury mean you will need lifelong care? The more severe your injury is, the more money you will recover from the claim.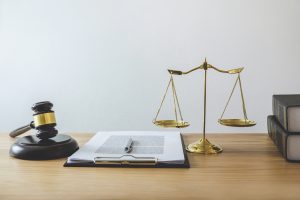 Whether the injury was permanent: A permanent injury, such as amputation or something else, attracts a higher settlement than suffering recoverable damage.
If the injury was fatal: Say you are filing a lawsuit for a loved one who developed a terminal illness due to medical negligence and did not survive the injury. If so, you might recover much more than a claimant whose injury wasn't fatal.
Have you Been a Victim of Medical Malpractice?
Medical malpractice claims can be challenging. And apart from the complex nature of medical malpractice, the litigation process can take months or even years.
If you have been a victim of medical malpractice, it's advisable to work with an experienced lawyer to increase your chances of winning a case.
At Legal Giant, we can work with you to build a strong claim and help you receive fair compensation. Contact us today to schedule a no-obligation case evaluation.