When injured in a car accident in Ocala, the first thing to do is seek medical care. That means you must visit a hospital or urgent care facility to get optimal care and determine the severity of your injuries.
However, in most car accidents, individuals do not experience pain until hours or days later. That is where a chiropractor comes in.
But how long should you wait before going to a chiropractor after an Ocala car accident?
Generally, go to a chiropractor after seeking medical care in an urgent care facility or your primary care physician. The treating doctor will advise you on whether you need chiropractic care.
Read this post to the end to learn about chiropractors and how a car accident attorney Ocala can help file a successful compensation claim after a car accident in Florida.
Why Choose a Chiropractor?
Chiropractors are trained professionals who can help with car accident injuries. They can help prevent these injuries from worsening and initiate recovery.
A chiropractor performs a physical examination to determine the proper diagnosis and course of action. Chiropractic care can help with the following:
Pain – Heal injuries considerably quicker than if left untreated and without prescription drugs.
Mobility – Frequent adjustments return the spine to its proper position, restoring its normal function.
Total recovery – Treat the injury before it worsens and helps prevent chronic pain and long-term harm.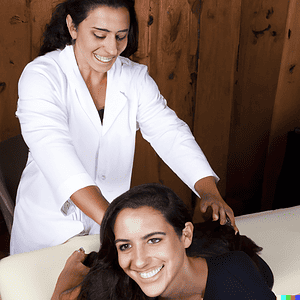 Chiropractic adjustments and care are safe and non-invasive ways of treating pain from auto accidents. These techniques can eliminate the need to undergo surgery.
They also help treat the root cause of your discomfort instead of just the symptoms. Prescription drugs help with pain but are not a viable long-term management option.
Conversely, chiropractors treat pain naturally using techniques like physical therapy or exercise.
Common Car Accident Injuries Your Chiropractor Can Treat
Some common injuries that can benefit from chiropractic care include:
Whiplash
Whiplash injuries result when the head and neck violently jolt to the front and back during a crash. Whiplash symptoms include soreness and stiffness in the neck region, fatigue, dizziness, and headaches.
Chiropractic adjustments can assist in realigning the spine and lessen whiplash-related pain and discomfort.
Back pain
Acute back pain in car accident victims can linger for months and cause long-term consequences if left untreated.
Often, a herniated disc is the cause. These common injuries happen when the soft tissue in the spine's intervertebral spaces ruptures.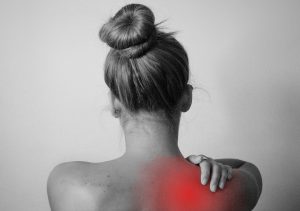 A chiropractor may be able to help if you have chronic back pain brought on by a car accident.
A chiropractor can realign the spinal column and relieve tension in the affected parts. They can identify the underlying problem and choose the most appropriate treatment for your back injury through imaging and physical examinations.
Joint and muscle injuries
Joint and Muscle injuries are common in car crashes. They could include painful and mobility-restricting strains and sprains.
Chiropractic care can help reduce the signs and symptoms of various injuries and increase range of motion and flexibility.
In many instances, chiropractic care, prescription medication, and physical therapy may be required to recover from joint and muscle injuries completely.
What If My Car Accident Was Minor?
If your crash and injuries were minor, you could see your primary care physician instead of visiting the hospital or urgent care center.
Do not ignore seeking medical treatment altogether, even if the accident was minor. The symptoms of soft tissue and internal injuries may take days to manifest, and they require immediate treatment.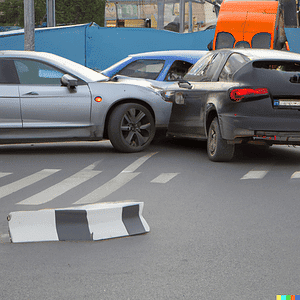 Remember, not all primary care physicians offer treatment for car accident injuries. That is often because of healthcare offices' medical billing insurance system.
That is why a chiropractor is better for minor car accident injuries. They can diagnose hidden injuries and offer treatment right away.
Should I See a Chiropractor Immediately Following My Car Accident?
If you are experiencing back pain or other injury symptoms, you should visit a chiropractor- but not immediately.
The most important thing is to see a doctor at a hospital, urgent care, or your primary care physician immediately after your accident.
From there, the doctor treating your injuries will inform you when to see a specialist, such as a chiropractor. Back, neck, and whiplash injuries can greatly benefit from chiropractic treatment.
After seeking medical care, the next thing to do is to find an experienced car accident attorney Ocala.
You may file a claim against the negligent party who caused the accident and get compensation for your medical bills, lost wages, and other damages from their insurance provider.
How Soon Should I Visit a Chiropractor After an Ocala Car Accident?
How soon after a vehicle accident should I see a chiropractor? The simple answer is right away. Car accident victims with severe injuries, like bone fractures or head injuries, should go to the urgent care center immediately.
From a medical perspective, the main reason to visit a chiropractor right away is that treatment should begin as soon as possible.
Got a Legal Issue? Let Us Help You Find An Attorney Near You
They will assess any pain you may be experiencing and record it. The absence of symptoms does not always mean there has been no harm.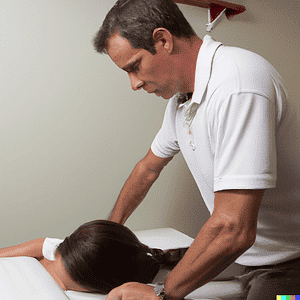 Symptoms are not always obvious. They can show up much later, once time has passed after sustaining the initial harm.
From your insurer's perspective, it is crucial to visit a chiropractor immediately after a car accident to support your claim.
If you wait more than three days before seeking treatment, an insurance company might significantly lower the value of your claim.
They might argue that you would have sought emergency medical treatment if your injuries were severe. Your insurer may also fail to compensate you, depending on how long you took to visit a doctor or chiropractor.
How Often Should I See a Chiropractor After a Car Accident?
It depends. A person with serious injuries will require more attention than one with minor injuries.
Besides, different injuries call for chiropractic care at different periods. Your chiropractor is the best person to ask how often your injuries require therapy.
For example, if you are experiencing excruciating pain due to a whiplash injury, you may initially need to visit medical practitioners more often to prevent the problem from worsening.
Minor aches and pains may only require routine treatment for a brief period. Overall, everybody's recovery process is unique.
Your chiropractor will likely recommend one or more follow-up appointments after your initial assessment to ensure no new symptoms.
When Should I Stop Chiropractic Treatments?
Chiropractor care may be a lifetime experience for persons suffering chronic back or neck pain after a car accident.
Some have monthly or weekly appointments to maintain their spinal alignment and to get relief from their persistent pain.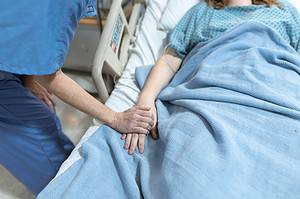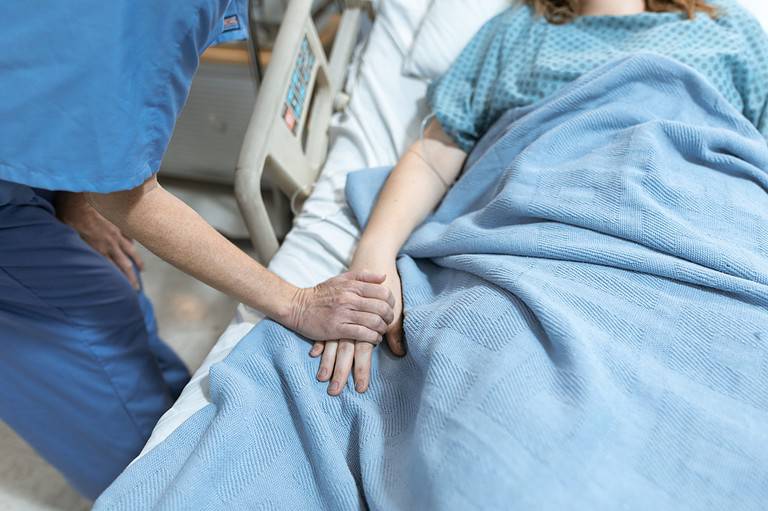 But still, you may recover fully after getting treatment for one of the typical injuries sustained in auto accidents.
You and your chiropractor must define what a full recovery entails and work together to achieve that objective.
Based on your injuries and recovery, you will work together to decide what a natural end point feels like.
Does Insurance Pay for Chiropractic Care After a Car Accident?
Florida is a no-fault car insurance state. That means the state's laws require all drivers to carry personal injury protection (PIP) insurance to cover their medical expenses and other damages in an accident, regardless of who caused the collision.
Car accident victims with debilitating injuries can still seek compensation from the negligent party. They can do this by either making a claim on their liability insurance or filing a personal injury lawsuit.
Remember that PIP insurance claims only cover your medical expenses, lost income, and death benefits.
If you file a lawsuit against another driver, you may also be entitled to financial compensation for property damage, pain and suffering damages, and reduced quality of life.
You must demonstrate that another party's negligence contributed to your injury to get a settlement or court verdict.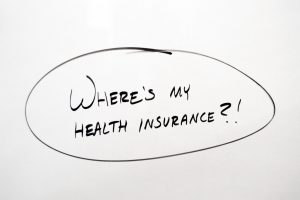 Driving in the wrong lane, violating a stop sign, speeding, driving under the influence, texting while driving, or engaging in other distracting behaviors are all examples of negligence.
An experienced car accident attorney Ocala can assist you in demonstrating negligence.
If a defective auto component, such as broken brakes or a fire blowout, caused your accident, you could hold the car manufacturer or the maker of the broken part liable.
If inadequate road maintenance or design led to your accident, a government agency or other organization in charge of the road where it occurred might also be at fault.
You will need the assistance of a skilled personal injury attorney to win these claims.
Get Help from A Car Accident Attorney Ocala Expert!
If you are experiencing back pain after a crash, seek an evaluation from a chiropractor as soon as possible.
A comprehensive medical record from a treating physician or chiropractor can help prove your injuries and resulting costs.
Afterwards, hire a car accident attorney to help with your claim. Legal Giant connects car accident victims with skilled personal injury lawyers to help with their claims.
Our partner attorneys are dedicated to helping personal injury victims file and defend claims to get the compensation they need and deserve.
Contact us at (855) 740-5024 to speak with a car accident attorney Ocala expert.