Yes, Florida is a no-fault car insurance state. Drivers in Florida must have personal injury protection insurance (PIP) to cover their medical costs and other damages resulting from car accidents, irrespective of who was at fault. The no-fault statute also restricts when you can seek compensation from the other party.
If you're involved in a car accident in a no-fault state like Florida, you may wonder how no-fault will affect your claim. A Panama City car accident attorney can explain this to you and help you get compensation for your damages.
But before then, this post will give you a basic understanding of no-fault car insurance. Keep reading to learn everything you need to know.
What Are Florida's Insurance Requirements?
The no-fault policy means that both parties in a car crash should file claims under their respective car insurance policies, regardless of fault.
For insurance providers to cover this, all drivers in Florida must obtain PIP insurance. Drivers must carry a minimum PIP of $10,000, according to the Florida Department of Highway Safety and Motor Vehicles (FLHSMV).
Additionally, motorists must pay at least $10,000 in property damage liability (PDL) to cover any damages to the vehicle or other items (including the other party's property damage).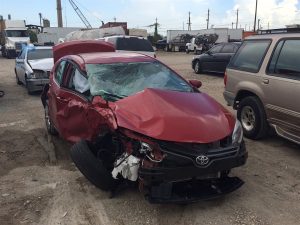 Although Florida does not demand bodily injury liability (BDL) coverage (apart from taxis and drivers who have been found guilty of a DUI), you can purchase an optional policy for extra protection.
Comprehensive insurance, collision insurance, and protection against underinsured and uninsured drivers are optional products you can add.
What Does PIP Pay for?
The main objective of PIP is to ensure fewer vehicle accident victims file personal injury claims is the main objective. Some of the damages that PIP covers include:
Medical costs
PIP insurance covers 80% of all reasonable and necessary medical expenses resulting from your auto accident under Florida Statutes 627.736. PIP covers medical transportation to hospital stays, surgeries, nursing care, dental work, and other injury-related expenses. However, you must seek initial care within 14 days after your accident to be covered.
Lost wages
If you cannot work due to your injuries, PIP would cover 60% of your gross earnings and your loss of potential future income. According to the law, insurance firms are required to disburse these disability payouts every two weeks.
Death benefits
If your loved one died due to an accident-related injury, PIP would offer you $5,000 in death benefits for each insured person. The insurer would pay these benefits and provide coverage for the deceased's final medical costs and lost income.
Damages Not Covered by PIP Policies
Although a person's PIP insurance covers all these things, some damages from auto accidents are not. No-fault auto insurance policies do not cover the following items.
Property damage for you or the other driver
Bodily injuries of the other vehicle's occupants
Bodily injuries of passengers in your car
What Happens When You Get into a No-Fault Car Accident in Florida?
You may generally file a claim with your insurer under your PIP policy if you are at fault for a car accident and sustain injuries. Your insurer will likely decline your claim if you were driving while intoxicated at the time of the collision or if you caused the accident intentionally.
To be eligible for reimbursement under your PIP coverage in Florida, you must seek medical care within fourteen days of the accident.
If the other motorists or occupants of their vehicle were also hurt, their PIP insurance would cover their injuries up to the policy's limits.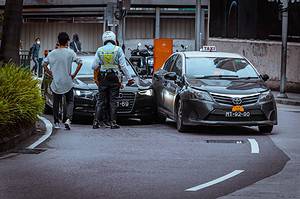 However, they could file a third-party claim against your insurance if their costs exceed the policy's maximum.
Florida offers a comparative negligence system that extends to personal injury cases and a no-fault system for auto accidents.
Comparative negligence means that even if the other driver was partly responsible for the accident, they might still pursue compensation from you if they suffer significant and life-long injuries. Their award, however, will be reduced based on their percentage of fault.
We Help Our Clients with Their Legal Needs by Connecting Them with Skilled Attorneys
When Can You Seek Compensation from Another Party?
If you sustained severe injuries, you might be able to sue the person or entity at fault for the accident for damages. You can either file a personal injury claim or a lawsuit against their liability insurance.
You must demonstrate that another party's negligence led to your injury to receive compensation or a verdict for your case.
Speeding, driving under the influence, texting while driving, disregarding a road traffic sign, or moving into the wrong lane are examples of negligent behavior you can hold the other motorist liable for.
If the car accident resulted from a mechanical problem, such as detective brakes, the car manufacturer or auto parts maker may be the negligent party.
Liability may also lie with the government agency if poor road maintenance or design leads to your accident.
A no-fault auto accident attorney can help you understand your legal options and who to hold accountable for the accident.
If the motorist possessed bodily injury liability insurance, your Panama City car accident attorney could assist you in making a third-party claim or bringing a personal injury lawsuit.
What Is Florida's Statute of Limitations?
You should start filing an insurance claim immediately if you have been injured in a motor vehicle collision. Florida has a statute of limitations that states when you can sue or claim for damages.
You have four years to file a personal injury claim and two years to bring a wrongful death claim, respectively, per Florida Statutes 95.11.
Although some situations might extend or reduce your window of opportunity, in general, once the deadline passes, you won't be able to file a lawsuit in a civil court.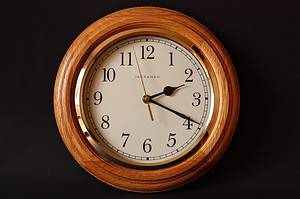 Remember that a vehicle accident attorney needs time to investigate your accident, compile evidence, and haggle with insurance companies.
If you have been involved in a car accident in Florida, contact a Panama City car accident attorney immediately so they can gather evidence and file your claim before the deadline.
Why Did My Insurance Company Deny My PIP Claim?
You pay your insurance premiums without fail, and now that you've been hurt, you've filed a claim with your PIP insurance. Is there a chance that your insurer would reject your auto accident claim?
Sadly, yes. There are various reasons why insurance providers deny no-fault PIP vehicle accident claims, some of which include the following:
The medical care you received wasn't necessary or reasonable.
The medical treatment was not authorized by a licensed doctor, dentist, hospital, or establishment connected to a hospital.
The deadline for submitting a claim has elapsed.
You failed to seek medical attention within 14 days to be eligible for PIP coverage.
Your injuries resulted from a pre-existing condition
The collision occurred when you were committing a felony
Your policy does not cover the damages you are claiming
There are unlimited reasons why insurers deny no-fault auto accident claims. Even when it is evident that they should pay, claims adjusters will look for an excuse to deny or reduce payments.
Don't wait to find a lawyer when you have trouble dealing with your insurance company. Speak to a Panama City car accident attorney immediately after the accident to handle the correspondence with your insurance company on your behalf.
Speak to a Panama City Car Accident Attorney Now!
No-fault laws in Florida can be confusing. If you are involved in a car accident resulting in significant injuries, you may benefit from hiring a skilled Panama City car accident attorney to help you.
An experienced lawyer can help you understand your legal options and fight to get you the maximum compensation amount.
At Legal Giant, we can connect you with the best local car accident attorney who will walk you through the path of seeking compensation for your injuries. Call us at (855) 740-5024 to schedule a free consultation today.