If you were involved in a car accident in Connecticut and wonder whom to hold responsible for your injuries, this post is for you.
After a car accident in Connecticut, you need to seek financial compensation to cover medical care and vehicle repairs. Seeking legal help from experienced Connecticut car accident attorneys is crucial at this time.
However, the first step in the recovery process in Connecticut is identifying the party responsible for the accident. That's because Connecticut is a fault jurisdiction.
Read on to learn how the no-fault insurance system works and how it can impact your car accident claim in Connecticut.
Connecticut Is an At-Fault State
There are two main types of motor vehicle insurance systems; fault and no-fault. In fault states, often known as tort-based states, the party who caused the collision is responsible for car accident damages.
However, the law requires the victim to provide clear and persuasive proof that the other party was to blame for the collision. Although this could make it more challenging to recover compensation from the car accident, you get considerably higher insurance benefits for this type of claim.
On the other hand, the liability for the accident is unimportant in no-fault states. Instead of the at-fault driver being held responsible for the accident, all drivers file claims with their auto insurance companies regardless of fault.
In no-fault states, drivers can benefit from their insurers without proving negligence or liability. They will have personal injury protection insurance to cover their losses regardless of fault. However, the amount offered can be lower than in a fault-based claim.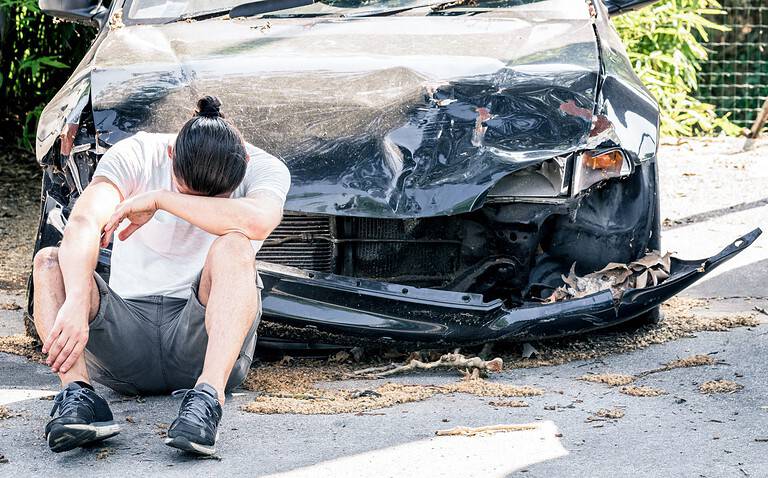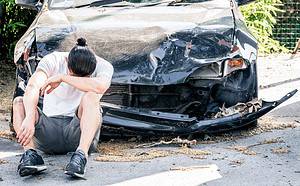 Connecticut is a fault state. Insurance claims in a fault state like Connecticut, especially those filed against other drivers' insurers, are third-party claims. These kinds of claims are filed against the insurance companies of other drivers in fault states like Connecticut.
First-party claims are those made to the driver's own insurance company. In Connecticut, the driver who was not responsible for the collision can always make a third-party insurance claim.
However, in a no-fault state, only seriously injured drivers can act outside the no-fault system and bring third-party claims.
What Types of Insurance Are Required in Connecticut?
All motorists in Connecticut must have liability insurance thanks to the fault-based insurance system. This kind of auto insurance covers another person's damages and medical expenses, not the policyholder's.
This is a way of ensuring that a driver has the resources to pay for the damages from car accidents that they cause. Driving without the following kinds of vehicle insurance is prohibited in Connecticut.
$25,000 in bodily injury liability for a single person
$50,000 in bodily injury liability for two or more individuals
$15,000 in property damage liability
In a no-fault jurisdiction, drivers must carry personal injury protection (PIP) insurance on top of liability insurance to cover their own losses.
If you are involved in a car accident with an uninsured or underinsured driver in Connecticut, you will need specific insurance, such as uninsured/underinsured driver insurance. Without this insurance, you will have to file a personal injury lawsuit.
What Is Comparative Negligence in Connecticut?
Comparative negligence is a simple concept. It refers to a situation where more than one party is at fault for an accident.
If you have been involved in a collision in Connecticut, you must prove that the other motorist was at fault before you can pursue compensation.
However, the legal system in Connecticut recognizes that sometimes both parties may be responsible for the car accident, even if it is partially. If someone else hits you while you are distracted by your phone, the court can rule that you contributed to the collision.
In line with this, Connecticut General Statutes section 52-572h allows you to file a personal injury claim against any at-fault parties. Still, a percentage corresponding to your share of fault will lower your damages.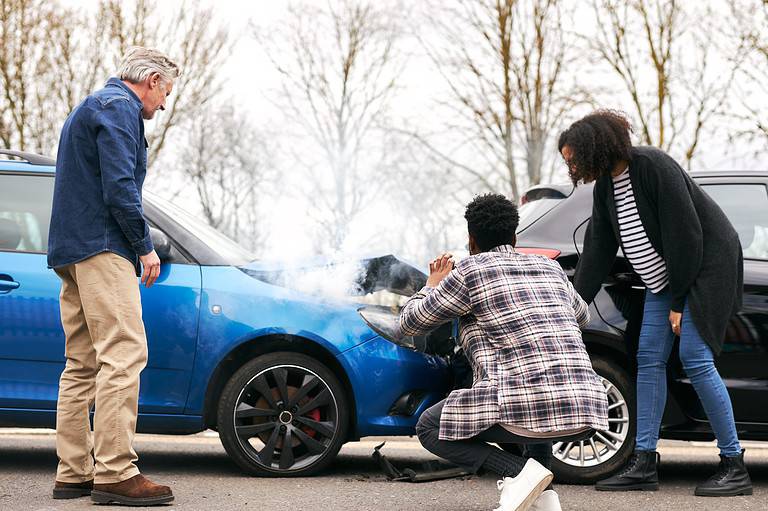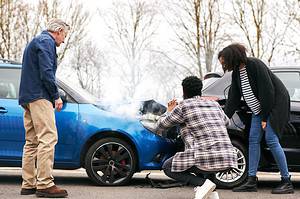 Got a Legal Issue? Let Us Help You Find An Attorney Near You
Additionally, you won't be entitled to compensation if you are 50% liable for the collision compared to the other parties involved. As a result, Connecticut has become a "modified comparative negligence" state.
For example, assume your total accident-related costs, including medical expenses, lost income, etc., come to $10,000. If the jury determines that the other party is at fault, you will be awarded the whole amount.
If the jury determines that you were 30% at blame, you will only be awarded $7,000 in damages. If they deem you 50% at fault, you'll get $5,000. Therefore, you must drive in line with Connecticut's legal requirements to be safe.
How Long Do I Have To Report an Auto Accident in Connecticut?
If you were involved in a car accident in Connecticut and suffered significant damages, you may want to consider your legal options.
One of your options is to sue the at-fault driver to recover compensation for your damages. Several state legislation may apply to your case as a result of this.
A state law called a statute of limitations sets a fixed timeframe for filing a suit. Different time frames apply depending on your sustained harm and the lawsuit you seek to file.
Like many other fault states in Connecticut, the statute of limitations for car accidents is the same as that for personal injury cases. In either case, you must prove that someone else's negligence caused the accident or injury.
Connecticut sets a two-year limit for filing a claim. So, according to the law, you have precisely two years from the date of your injuries in a vehicle accident to submit a personal injury claim.
If you wait more than two years, you won't be allowed to file a case in court. However, you are still able to file an insurance claim.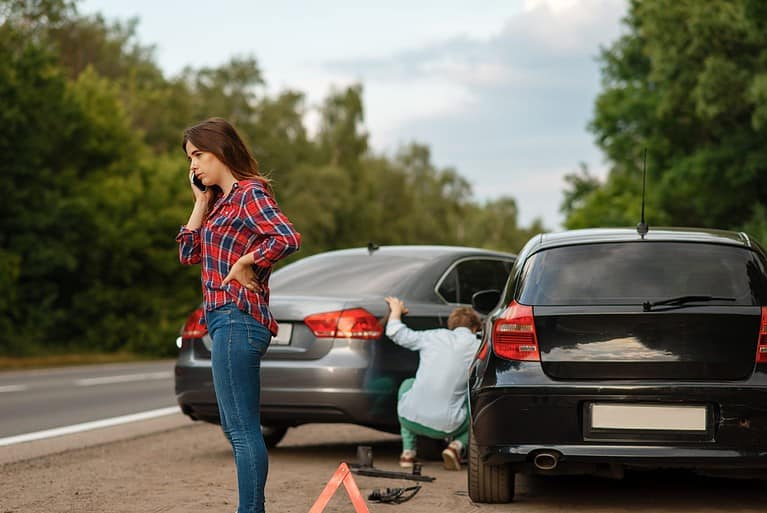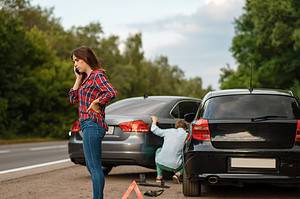 This deadline might seem long, but it is relatively easy to forget and lose your chance for compensation. Remember that not all injuries sustained in vehicle accidents manifest immediately.
Sometimes, minor injuries like bruises or whiplash can develop into chronic conditions. Similarly, brain injuries may not be apparent immediately after the accident. That is why it is crucial to see a physician immediately if you have been involved in an accident.
If you do this, you will have enough time to detect a problem, get treatment on time, and prepare your personal injury claim.
It is also important to consult several Connecticut car accident attorneys after being involved in an accident. You will have higher bargaining power in court or with the insurance company if you have an experienced attorney.
How Should You File a Car Insurance Claim in Connecticut?
Suppose you are involved in an automobile accident in Connecticut. In that case, you should begin developing a claim against the other motorist as soon as possible since you will need to establish who was to blame.
Do not take responsibility for the vehicle accident. Call law enforcement to report the incident and get assistance gathering evidence.
Take pictures of the crash site and note witnesses' names and contact information. Then, without delay, get in touch with a car accident attorney for help with the claims procedure.
According to Connecticut's fault-based law, a lawyer can assist you in filing a claim with the other driver's auto insurance provider.
Need Help with A Connecticut Car Accident?
If the unthinkable happens and you get hurt in a vehicle accident, don't manage your injuries yourself. A vehicle accident attorney in Connecticut can fight for your rights and seek financial compensation for your damages.
You can count on us at Legal Giant to connect you with an experienced car accident lawyer. We have links to the best local Connecticut car accident attorneys who will look out for your interests and ensure you get the compensation you deserve.
Contact us today for a free consultation and review of your case.