You visit a doctor for treatment when you are seriously ill, need surgery, or have an injury. As patients, we trust our doctors to provide adequate care to improve our condition- not make it worse.
In such times of need, doctors and other healthcare professionals hold our lives in their hands. That means they should be held accountable for their negligence when they make serious medical mistakes.
If you've suffered injuries after a medical mistake, you may wonder, "can I sue my doctor for malpractice?"
Absolutely. You can sue your doctor for malpractice. But there are some features that your malpractice claim must show for the case to be valid. Let's have a look!
What Is Medical Malpractice?
Medical malpractice is the legal cause of action that results when a doctor strays from standards of medical practice, causing injury to a patient.
This can happen either through an act of negligence or omission during diagnosis, treatment, aftercare, or health management.
What Kind of Malpractice Can a Doctor Be Sued For?
Some of the most common malpractices for which you can sue a doctor include:
1. Misdiagnosis or Delayed Diagnosis
On some occasions, a doctor may find it challenging to identify what is causing your illness. Such difficulties or simply inattentiveness may lead to misdiagnosis.
When a doctor misdiagnoses or fails to diagnose the condition on time, you could miss early treatment that could have otherwise prevented significant harm or even death.
And for such preventable injuries, suing a doctor for wrong diagnosis is encouraged.
2. Medication Errors
Medication-related errors injure an estimated 1.3 million Americans yearly and cause at least one death daily. These errors can result from the doctor's or pharmacy's mistakes.
So far, under dosage and overdosage are the most common medication errors.
If a drug overdose results in adverse drug reactions, you can consider suing a doctor for prescribing too much medication.
3. Birth Injuries
Childbirth is a delightful but usually complex occasion, and practitioners must be careful not to injure the baby. A competent doctor can anticipate birth complications and address them before birth.
Inability to foresee problems that an otherwise competent doctor would have seen could create grounds for a malpractice suit. Besides, using inappropriate tools could cause permanent injury to the baby.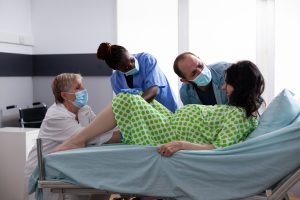 Regrettably, raising a child with disabilities could be financial and emotional baggage for you. Suing a doctor for emotional distress can only be fair if the injury results from negligence.
4. Surgical Errors
A good number of malpractice claims ascend from mistakes in the operating room. A doctor may wound internal organs, operate on the wrong body part, or leave surgical paraphernalia inside the body.
They may also be negligent when providing post-operative care, resulting in complications like infections.
When this happens, you can file a legal claim against the doctor for medical malpractice.
How Do You Prove Doctor Malpractice?
The laws and regulations of malpractice differ across states. But the four essential elements of proving malpractice are universal across the U.S. Generally, the person suing the doctor (plaintiff) must demonstrate the malpractice from the doctor (defendant), showing:
Got a Legal Issue? Let Us Help You Find An Attorney Near You
A-doctor-patient relationship – The plaintiff must show that this existed by either producing an agreement or proof of medical care received
A duty of care – The plaintiff must show that the medical professional owed a duty to care that meets standards accepted in the medical community.
A breach of duty of care occurred – The doctor did not meet the required standard of care.
The breach caused the injury – The plaintiff must prove that the injury resulted from the breach of care. There should also be proof that the harm caused damages, including medical expenses or pain and suffering.
What Is the Process of Suing a Doctor for Malpractice?
A malpractice lawsuit process is lengthy. Here are the steps to follow when suing a doctor for malpractice.
Step 1: Hire a Malpractice Lawyer
Hiring a malpractice lawyer should be the first thing to do. Your lawyer will evaluate your case and establish whether your injuries resulted from malpractice on the doctor's part.
Step 2: The Initial Investigation
Your lawyer will investigate your medical records to know whether you have a valid malpractice case.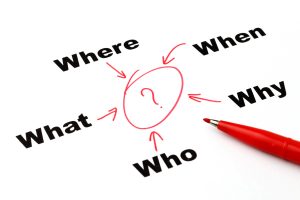 During the review, the lawyer will seek to determine whether the doctor was negligent when providing care. The lawyer will also want to know the injuries that directly arose from negligent care.
Step 3: Expert Medical Opinion
If your claim is valid, your lawyer will find a medical expert to review the case. The expert will then sign a certificate of merit affidavit, which confirms that your case is credible.
After this, your lawyer will file a lawsuit.
Step 4: Discovery
During the discovery phase, the two parties present the documents they intend to use throughout the lawsuit. Each party is then questioned under oath by adverse counsel (the other person's lawyer). This kind of questioning under oath is called deposition.
Step 5: Settlement
After gathering relevant documents and negotiations, the two parties start to negotiate a settlement. In a settlement, the case is resolved out of court. But if the defendant offers a lower compensation, your lawyer will suggest going to court.
Step 6: Trial
If you disagree with the defendant, you take the case to court. Medical experts will come forward to testify and be cross-examined by corresponding attorneys.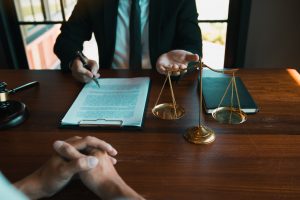 If the jury confirms that malpractice did occur, they will set the amount the defendant has to pay in damages.
How Likely Am I to Win in a Malpractice Case Against a Doctor?
The truth is, it is rare for a plaintiff to win a malpractice case against a doctor. A twenty-year study by the National Institute of Health found that doctors win up to 90% of the trials with weak evidence of malpractice.
Doctors also win 70% of the cases where victims produce borderline evidence. Even when victims have strong proof of malpractice, juries still rule in favor of doctors 50% of the time.
Among the few plaintiffs who win their cases, about 5% of victims receive payouts for diagnostic errors, 13% for surgical errors, and another 27% win compensation for medication errors.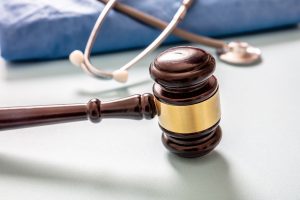 These statistics can tell you why most medical malpractice cases go unreported. If you intend to pursue your case, working with an experienced medical malpractice attorney is crucial.
The more experienced and knowledgeable your attorney is about malpractice and proving fault, the better your chances of winning.
Contact a Malpractice Lawyer Today
People trust doctors to take care of them and improve their health conditions. Doctors who fail in that responsibility should be held accountable for their negligent actions.
If you believe your doctor made a mistake that caused you or your loved one significant harm, you have the right to sue. And considering the challenges of suing a doctor, working with a reputable law firm is essential.
At Legal Giant, we have experienced medical malpractice lawyers who guide and provide you with the legal representation you need. Contact us today for a non-obligation case evaluation.