In February 2020, the Food and Drug Administration announced that it had advised Elsai Inc to voluntarily recall Belviq and Belviq XR. The FDA Safety Communication warned that the two weight-loss drugs were associated with an increased risk of cancer.
Although Elsai Inc complied with the advisory and pulled the drugs from all stores across the country, Belviq lawsuits had already been filed in different courts.  The complainants argue that by the time FDA's request for recall was published, the damage had already been done, and victims deserve compensation.
So, how do you know if you qualify for a Belviq class action lawsuit investigation? Read this post to learn everything you need to know about Belviq lawsuits.
What Is Belviq
Lorcaserin, usually sold under the brand names Belviq or Belviq XR, was approved by the Food and Drug Administration in 2012. The drug was originally manufactured by Arena Pharmaceuticals before Elsai Inc took over.
The drug is a serotonin 2C receptor agonist used in weight management. It is usually prescribed for adults who are obese and suffer from weight-related conditions such as high blood pressure, type 2 diabetes, or high cholesterol.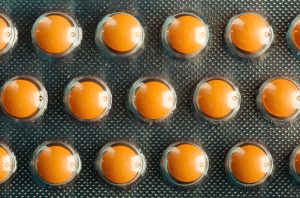 The Belviq pill works by reducing an individual's feeling of hunger which could result in significant weight loss. The drug is meant to be used alongside a well-planned exercise regime and a reduced-calorie diet.
Although lorcaserin is used to manage obesity associated with high cholesterol, high blood pressure, and diabetes, it doesn't treat any underlying conditions that may have caused or contributed to obesity.
What Side Effects & Injuries Result from Belviq?
In 2012, the FDA approved Elsai Inc's request to market Belviq across the United States on condition that the drug manufacturer would conduct thorough clinical trials about the risk of cardiovascular problems associated with the weight-loss drug.
For five years, approximately 12,000 obese patients with various cardiovascular disease risk factors enrolled in a randomized, double-blind, placebo-controlled trial.
Results gathered from the clinical trial were thoroughly analyzed and published in 2018. While there was no meaningful and direct link between Belviq and cardiovascular safety, the analysis revealed a potential connection between the drug and cancer.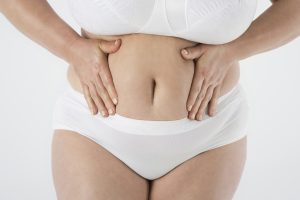 The FDA immediately launched a separate study that would analyze the results further. After 18 months of investigation, it was established that the clinical trial participants continued to experience a significant increase in cancer diagnoses- at least 247 patients in the Belviq group and an additional 213 from the placebo group had been diagnosed with different types of cancer after taking the drug.
Out of the 12,000 patients who took Belviq during the clinical trial period, at least 462 (7.7 percent) were diagnosed with cancer. The common types of cancers that were linked to Belviq included lung, pancreatic, and colorectal cancer.
Prompted by this data and given that more and more patients were still taking Belviq; the FDA had no other option but to sound the alarm.
What Types of Cancer Are Associated with Belviq?
The safety clinical trials revealed that Belviq patients were at a relatively higher risk of developing different forms of cancer, including colon, lung, and pancreatic cancer.
Studies to establish the link between cancer and Belviq were conducted in the United States, Mexico, Canada, Europe, New Zealand, Australia, and the Bahamas. As mentioned earlier, the study revealed that about 7.7 percent of weight loss patients who took the drug were diagnosed with cancer.
Most notably, it was established that one's risk of developing cancer increased with the prolonged taking of lorcaserin.
What Is the Current Status of Belviq Lawsuits?
Most Belviq lawsuits are still in the early stages, but that doesn't mean you can't join a lawsuit now. The truth is that many people have developed cancer after taking the weight-loss drug, while others have lost a loved one due to cancer developed after taking the pill.
Belviq lawsuit attorneys are currently gathering facts and evidence that can be used to sue the manufacturer and distributor of Belviq. The most important thing you need to do is talk to an experienced medical and product liability attorney who will assess your case and advise you accordingly.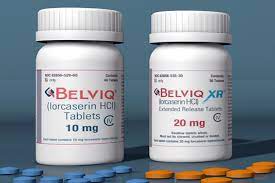 As long as you have developed pancreatic, lung, colon, or colorectal cancer after taking Belviq for at least six months, you may be eligible to file a lawsuit. The good thing is that it doesn't have to be six months in a row.
The cancer must have originated from the pancreas, lung, or colon and not spread to these organs from other organs. If you lost your loved one, make sure you file a lawsuit within one and a half years.
What Can You Recover from a Belviq Lawsuit?
If you or your loved one has developed cancer after taking Belviq and you join one of the Belviq lawsuits, your attorney will be seeking to recover the following damages, whether by settlement or jury verdict:
Past and future wage loss.
Past and future medical expenses that may have resulted from your injuries.
Past and future loss of enjoyment of life.
Past and future loss of earning capacity.
Past and future pain and suffering caused by injuries suffered, including the treatment and recovery process.
Can You Get a Belviq Recall Refund?
Following the Belviq recall, many patients have been left wondering if they are eligible for a refund if their current medication has been recalled.
Unfortunately, there is no simple answer to this question because it depends on your pharmacy and its arrangement with the wholesaler who supplied the drugs to them. The best thing to do is check with your pharmacy to see if they are offering a Belviq recall refund.
Join a Belviq Lawsuit Today!
Have you or your loved one been diagnosed with cancer after taking Belviq pills? If so, you could qualify for significant compensation relating to medical costs, lost wages, pain, suffering, and other damages.
Speak to an experienced class action attorney as soon as possible to establish the best course of action. Keep in mind that these cases are time-sensitive, and the faster you act, the better.
Contact us today for a free, no-obligation case review. Our team of experienced class action attorneys is ready to help you, and it costs nothing to get started.