Clergy members in the United States have been accused of sexually abusing minors inflicting overwhelming mental and psychological wounds to the same people they were meant to protect.
Clergy sexual abuse survivors are forced to deal with unimaginable emotional trauma by keeping the secret of how a religious leader took advantage of their innocence.
The Roman Catholic church leaders in the United States had remained silent for many years on the issue of their clergy members sexually abusing minors.
However, many sexually abused survivors have come out in recent years recounting how clergy, priests, ministers and other religious leaders sexually abused them many years ago.
Many of the victims waited for too long to file charges against the predators, but the cases are starting to pick up despite the expiry of the statute of limitations in many states.
Many states have chosen to lift the time restrictions to bring criminal and civil charges against the clergy members. But what is the true magnitude of these cases? Read on to learn more.
What Do the Numbers Say about the Clergy Sexual Abuse in the Catholic Church?
The United States Conference of Catholic Bishops (USCCB) has reported that there have been 4,392 claims of sexual abuse by Catholic priests from 1950 to 2002, with the majority of the victims being boys aged 11-14 years old.
In addition, the USCCB reported that most of the victims were white (83%) and that slightly more than half of the incidents (52.4%) occurred in the 1960s.
In 2021, the same body reported that at least 4,220 child abuse allegations were leveled against its leaders. These allegations were filed by approximately 3,920 survivors from July 2019 to June 2020. The cases involved more than 2,700 clergy members from different parts of the country.
Overall, more than 11,000 complainants have been successfully lodged in different parts of the United States by victims of clergy sexual abuse. Some dioceses have already paid hundreds of millions of dollars in out-of-court settlements.
However, some human rights activists argue that the numerous out-of-court settlements allow the church to escape justice.
These numbers are staggering, but it is important to note that they may not represent the true number of cases, as many people may never come forward out of fear or shame.
Furthermore, some clergy sexual abuse survivors only come forward when they feel ready, and the statute of limitations may have already expired in their state.
How Did All This Come to Light?
Although some clergy sexual abuse claims date back to the 1950s, sexual abuse by clergy members was first given media attention in the 1980s.
The issue began to grow in the 1990s, with stories emerging in other countries such as Australia and Argentina. In 1995, the Archbishop of Vienna, Austria, resigned amid sexual abuse accusations rocking the church there.
There were also widespread revelations of historical sexual abuse in the church in Ireland in the late 1990s. By 2000, clergy sexual abuse was a global story.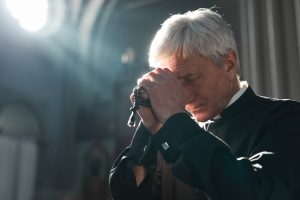 In the United States, persistent reporting by the Boston Globe's Spotlight Team in 2002 led to investigations and resignations of top Catholic officials. The scandal eventually spread to other parts of the country.
The Boston Globe's investigation revealed that some priests were transferred to other parishes instead of being defrocked or removed from the clergy when abuse allegations were first raised.
This enabled the priests to continue abusing other children in different parts of the country.
How Does the Crisis in Catholicism Compare with Other Religions?
The truth is that cases of clergy sexual abuse are not unique to the Roman Catholic Church alone. In fact, evidence suggests that the cases are evenly spread across all religions, including but not limited to Catholic, Mormon, Jewish, Protestant, and Jehovah Witness.
The evidence studied includes insurance settlements, church sources, and criminal investigations against different churches. Unfortunately, the data from the religious institutions will always be incomplete since they try hard to cover up facts.
Cases of sexual child abuse are also common in social organizations such as Boy Scouts, schools, and daycare centers. Research shows that at least one in four girls are sexually abused before the age of 18, while one in six boys suffer the same fate.
The number amongst boys is so much given the popular belief that boys cannot be sexually abused.
However, the worst numbers of sexual abusers are consistently among the family members. Uncles, cousins, sisters, brothers, and even parents have been accused of sexually abusing their loved ones in a family setting.
Close family members form a significant percentage of the abusers. This is followed by teachers, coaches, and babysitters. Clergy members form a small percentage of the overall abusers, with only 4% of all cases being reported against them.
The number of clergy sexual abuse cases in the United States is high, but it is still significantly lower than the number of cases in other social institutions and settings.
How Do Clergy Members Sexually Abuse Minors?
Most clergy members sexually abuse children through a process referred to as grooming. The predators use this tactic to establish trust with the target victim before abusing them.
As spiritual leaders, clergy members receive a great deal of trust from their congregation, including children. The trust usually benefits the predators in various ways during the grooming process.
First, it helps them to identify target victims without being suspected. As priests, congregation leaders and ministers, clergy members are allowed to form close relationships with their congregation, which they can then use to their advantage.
They can also easily gain access to potential victims through their position of power. In some cases, the clergy members may even be allowed to live with their congregation, giving them more abuse opportunities.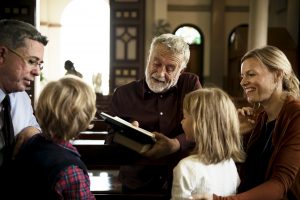 Clergy members may also take advantage of their position to control and conceal their crimes. In some cases, they may threaten victims or their families with spiritual consequences if they come forward and talk about the abuse.
The grooming process can be quite long and may even span years. It usually starts with small acts of kindness before gradually escalating to more inappropriate behaviors.
The predators often use gifts, attention, and affection to gain the trust of their victims. They may even isolate the child from their parents or other adults to make it easier to abuse them.
Catholic Clergy Abuse Cover-ups
Many diocesan leaders in the Roman Catholic church moved accused priests to different parishes instead of reporting them to the police. The priests were often allowed to continue working with children, which put more minors at risk of being abused.
The church also failed to report any cases of abuse to the authorities, which prevented the abusers from being held accountable for their crimes. In some cases, the church even paid hush money to silence victims and their families.
The cover-ups allowed many priests to continue abusing children for years without being stopped. The church only began to act after media outlets reported on the problem in the early 2000s.
The scandals caused a significant decline in the number of people attending mass and donating to the church. Many Catholics also left the church altogether as a result of the clergy abuse scandals.
How Many Roman Catholic Priests Have Been Accused?
So far, more than 6,000 catholic priests have been accused of sexual abuse in the U.S. many of the accusations date back decades ago, and some of the clergy members accused are deceased.
In the 2021 USCCB report, at least 2,450 priests were mentioned on allegations of having committed child sexual abuse. Additionally, 31 deacons and about 245 unknown clerics were also included in the report.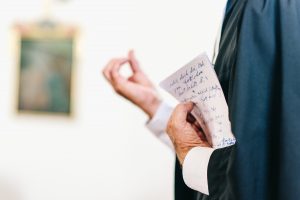 However, the numbers in the report are most likely underestimations. As of January 2020, more than 41 catholic dioceses in the country had not released their list of priests accused of child sexual abuse.
Furthermore, the majority of the abuse victims may never come forward with their stories due to the shame and trauma associated with the experience.
What Can Victims of Catholic Clergy Sexual Abuse Do?
There are many options available for victims of clergy sexual abuse. They can choose to report the crime to the police or file a civil lawsuit against the abuser and/or the church.
Many victims choose to participate in therapy to help them deal with the trauma of the abuse. There are also many support groups available for victims of sexual abuse.
If you or someone you know has been a victim of clergy sexual abuse, it is important to know that you are not alone and there are people who can help.
A Clergy Sexual Abuse Attorney Can Help You Find Justice!
Have you or your loved one been a victim of clergy sexual abuse? If so, you may be entitled to compensation.
The experienced clergy sexual abuse attorneys at Legal Giant can help you hold the abuser and the church accountable for their actions.
We have a team of dedicated professionals who are here to support you through this difficult time. Contact us today to schedule a free, no-obligation review of your case.