For more than a century, the Boy Scouts of America has been one of the most important community and social institutions in the United States. Its primary mission is to teach kids how to become moral and ethical adults in society by learning and strictly following the Scout Law and Scout Oath.
Tens of millions of American children, including four former U.S Presidents, have been Boy Scouts.  For most of the kids who have been through the association, it has been a positive life experience.
However, the positive experience hasn't been for all. Over the last few years, a significant number of former boy scouts have accused their former scoutmasters and other leaders of the organization of sexual abuse.
As the country's attitude towards sexual abuse survivors becomes more supportive backed up with a proper legal system more willing to take their stories seriously, victims who have been silent for many years are coming forward to narrate their ordeals.
Today, more than 92,000 individuals have come forward and filed Boy Scouts of America sex abuse lawsuits against their former scoutmasters and other leaders.
If you or your loved one was a victim of sexual abuse while in the Boy Scouts, you may have a valid claim.
Read on to find out everything you need to know about Boy Scouts of America sex abuse claims and whether you can still file a case.
So, What Did the Organization Do Wrong?
Like many other defendants in child sex assault claims, Boy Scouts of America is being accused of having known about the cases of child sex abuse that was taking place in their ranks and done nothing about it.
According to Boy Scouts of America sex abuse lawsuits already filed, the track record of sexual misconduct involving minors dates back to decades ago. Yet, the institution never took any action to address the issue. There is even evidence proving that routine criminal background checks were never ordered.
The most unfortunate thing about the Boy Scouts of America sex abuse scandal is that the organization had confidential files that detailed the misconduct and even knew the serial perpetrators.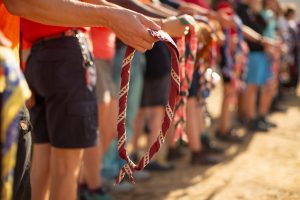 Between 1965 and 1984, the institution had documented approximately 1,200 cases of sexual misconduct by scoutmasters and adult volunteers and kept files on them but did nothing.
Just to prove that the organization knew everything, they even had a name for these files.  The files were allegedly called "P Files," a short form for "perversion files."
In other words, BSA knew much more than enough about what was going on to recognize the gravity of the matter, but that wasn't enough to push them to take appropriate action against the perpetrators.
The files were locked safely at the institution's headquarters in Dallas, Texas, and only a few selected individuals knew they existed. However, their existence was announced to the entire world when the hearing of the Boy Scouts of America sexual abuse lawsuits started.
Boy Scouts of America Sex Abuse Lawsuits Accuse the Organization of Failing to Protect Innocent Children
BSA did nothing to address the sexual misconduct allegations and even let the perpetrators return to scout duty. Hiring pedophiles alone and providing them with the cover of a trusted organization is enough to make BSA liable for their employees' and volunteers' actions.
What makes the institution's culpability even worse is the fact that they knew what was happening and did nothing to protect the innocent children. They continued to put suspected individuals in positions where they could continue to sexually abuse minors.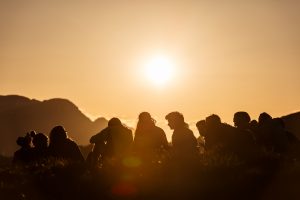 What is even more annoying is the fact that there are at least 50 known instances when the BSA put someone back in a position where they were constantly in contact with kids when they were known pedophiles.
In other words, BSA was knowingly putting thousands of children in harm's way, and they cared less. It means that the individuals could still be protected even if they could have committed more harm to the kids.
The Devastating Effects of Child Sexual Abuse
Sexual abuse on kids can leave them with life-threatening injuries and lifelong psychological damage. For many victims, there is no lasting cure that can make them forget the ordeal.  Instead, they have to learn how to manage the pain and trauma.
Some of the common physical conditions and symptoms of child sexual abuse include:
Reproductive health system complications.
Heart problems.
Hampered sexual function.
Obesity
Chronic pain.
Gastrointestinal health disorders.
Some of the common emotional and mental conditions and symptoms include;
Anxiety.
Depression.
Personality disorders.
Post-traumatic stress disorder (PTSD).
Eating disorders.
A wide range of sleep disorders, including insomnia.
Relationship building and intimacy dysfunction.
Types of Scouting Sexual Abuse
For purposes of aiding victims to submit their claims, child sexual abuse experts had to compile a comprehensive list of what is considered child sex abuse. The list featured the following incidences:
Molestation which includes sexualized interactions, sexual comments, and sexual touching.
Oral, anal, or genital penetration.
Observing or making inappropriate images of a child's body.
Making children behave in a sexual manner while in a group.
Fondling a child's body.
Exposing a child to pornographic material.
If you or your loved one experienced any of these traumatic occurrences while scouting, you might have a valid claim. Contact an experienced attorney for a case review and legal advice on the next steps to take.
Boy Scouts of America Files for Bankruptcy, Threatening Full Justice
On February 18, 2020, the Boy Scouts of America moved to court to file for Chapter 11 bankruptcy. The official bar date was set to November 16, 2020. The primary objective of this move was to force sexual abuse victims to come forward or lose their right to file a lawsuit and pursue a claim.
The BSA did this knowing that it was unlikely victims would come forward because historically, sexual abuse victims only feel comfortable to come forward when they reach middle age.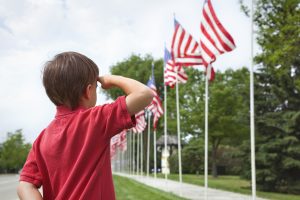 However, child sexual abuse experts say that the institution doesn't have to push victims to suffer pain and trauma as a result of coming forward before they are fully prepared to do so.
The bankruptcy case has been challenged in court, and there has been progress in some states.  A child sexual abuse survivor can only rely on discretion, sensitivity, and support of individuals around them to find the strength to tell their story.
Can I Still File Boy Scouts of America Sex Abuse Case?
Despite the ongoing bankruptcy case and proposed settlement deals for the survivors, you can still file a sexual abuse case against the Boy Scouts of America and any scoutmasters who sexually abused you.
However, that will mostly depend on your individual case, the year you were sexually abused, and your state's current laws. Speaking to one of our experienced attorneys can help you find out your legal options.
If you suffered sexual abuse many years ago and you are now looking to file a claim, time is of the essence. Contact us today, and let us help you find the justice you deserve!