According to a report by the National Safety Council, approximately 4.5 million Americans suffered serious car accident injuries in 2018. Out of these accident-related injuries, brain injuries were the most debilitating.
When a car accident happens, drivers and passengers may experience some impact on the head as the car abruptly stops or turns.
The sudden impact may cause a traumatic brain injury (TBI), whose symptoms range from a moderate concussion to a coma with permanent implications.
If you suffer a TBI in a car accident in California, you may be eligible for compensation. An Anaheim car accident attorney can help you prove fault and pursue compensation for your damages.
What Is a Traumatic Brain Injury?
A traumatic brain injury is an injury to the brain resulting from head trauma. Some traumatic brain injuries are easier to identify than others.
For example, a person with a fractured skull or coma due to head impact has suffered a traumatic brain injury.
But identifying or diagnosing their condition can be hard if someone suffers "mild" or "moderate" brain injury. They may experience memory, concentration, thinking, and emotional issues, among other problems.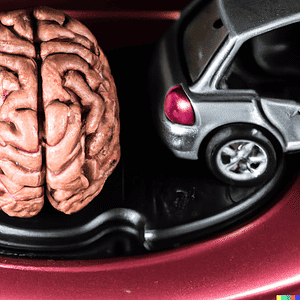 According to the CDC, various issues and factors are related to TBIs. The more problems a person has, the higher the chances of having a TBI.
Below are some of the symptoms of a traumatic brain injury.
Headache
Dizziness
Memory loss
Irritability
Balance issues
Anxiety
Depression
Vision changes
Slurred speech
Nausea and vomiting
Types of Traumatic Brain Injuries from Car Accidents
The kind of TBI you suffer in a car accident will determine your symptoms and the overall effect on your life. Here are some of the most common traumatic brain injuries from auto accidents.
Concussion
A concussion is considered a mild TBI but can still cause excruciating pain and serious health effects. Concussions result from a blow to the head, and the symptoms include nausea, vomiting, headache, blurred vision, and ringing in the ears.
Car accidents are a common cause of concussions. Almost any impact on another vehicle or a stationary object can make your head hit something inside the car.
Brain contusion
A contusion is simply a bruise. So, a brain contusion is a bruise occurring on your brain. It is usually caused by a violent jolt or blow to the head, making your brain collide with your skull.
Contusions normally heal on their own but can sometimes cause serious outcomes such as bleeding on the brain and blood clots. The symptoms are similar to those of a concussion.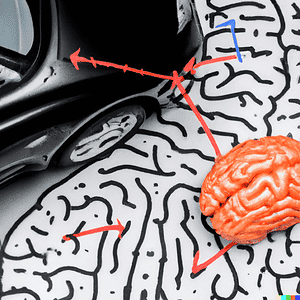 In an auto accident, a contusion can result when you hit your head on an object inside the vehicle or shakes violently in a frontal, rear, or side collision.
Coup-Contrecoup
A coup-contrecoup is two-sided. Generally, your brain is hurt twice, often because of a heavy impact on the head.
Your brain suffers damage where the blow lands and when the strike's power pushes your brain's opposite side against the inside of your skull.
For example, you could sustain a coup-contrecoup if a car component struck one side of your head hard enough to rattle your brain against the other side of your head.
Skull fracture
Your skull can suffer a fracture if the impact on your head is severe enough. A skull fracture usually follows related brain injuries, like concussions and contusions.
Bleeding from the nose or ears, bruises on the head, and swelling at the impact site are some symptoms of a skull fracture.
You may sustain a skull fracture in a motor vehicle accident anytime you hit your head. That could happen inside or outside your car if you are thrown out through the windshield.
Acquired brain injury
An acquired, or secondary brain injury can happen without a direct blow to the head. This brain injury results from other issues in your body, such as an injury that hinders an ample supply of oxygen to your brain.
Your brain cells will die if you don't get enough oxygen, which might cause your brain function to decline.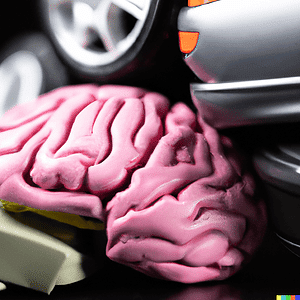 Acquired brain injury can result from any traffic accident restricting your brain's blood supply or oxygen. For instance, you might sustain an acquired brain injury from a lack of oxygen if you were severely injured in a crash and were unable to breathe for a few minutes.
Brain penetration
When something penetrates your skull and reaches your brain, this is known as brain penetration. Such injuries are fatal, and those who survive frequently have lifelong disabilities.
Any object inside or around your car, or the other driver's car, could penetrate your skull during a collision.
The high speeds at which car accidents occur can have metallic car parts or objects in the car flying with enough force to cause this serious injury.
Hematoma
When a blood vessel ruptures, the flowing blood starts to clot as the body tries to stop the bleeding naturally. This condition is known as a hematoma.
Hematomas come in different sizes, and larger ones can be risky because the clot strains the brain. Symptoms of a hematoma differ based on the location of the clot. Big hematomas might need to be surgically removed.
What Causes a Traumatic Brain Injury?
Traumatic brain injuries occur when an external force injures the head. That can involve being struck by something or getting into a car crash.
The impact results in brain tissue damage. A TBI can happen without leaving any physical indications of injury, although most symptoms can suggest that a TBI has occurred.
Car accidents are some of the most common causes of TBI. Other causes include the following: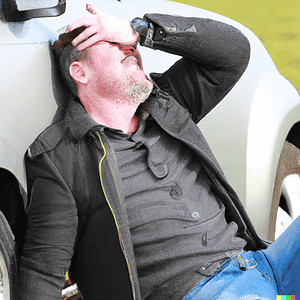 Whether or not the party responsible for the accident is held accountable will determine whether you can receive compensation in a traumatic brain injury claim.
We Help Our Clients with Their Legal Needs by Connecting Them with Skilled Attorneys
You must demonstrate that the negligent party violated the duty of care they owed you, such as proving the driver was drunk, speeding, or ignoring traffic signs. Then, this violation caused the accident, resulting in your injuries and damages.
A skilled Anaheim car accident attorney can prove liability in a personal injury case. They can help gather the evidence and demonstrate the unique circumstances relating to your claim.
 Damages Inflicted by Traumatic Brain Injuries
Traumatic brain injury victims are subject to significant financial damages. Injury to the brain impacts the body's physical functions, leading to crippling cognitive problems.
For this reason, the damages caused by TBIs are usually different. The physical harm that many people experience significantly impacts their way of life, career, and financial situation.
Economic damages
Because TBIs can result in lifelong, disabling problems, the economic damages they inflict are often very severe. Medical bills are one of the worst economic losses that people encounter.
The costs of treating a TBI can be quite high, and recurrent expenses like prescription medications, therapy, and checkups drive up costs further.
The victims also deal with lost wages due to the time they take off work. Many lose their jobs due to TBIs, which can have serious financial repercussions.
Non-economic damages
TBI victims may endure severe pain and suffering and other extensive damages that are hard to quantify financially or prove with receipts.
Mental anguish, pain and suffering, and loss of consortium are some of the most frequent non-economic damages in TBI cases. These non-economic damages can be valued and claimed.
Should I Hire a Car Accident Attorney?
Yes. Hiring a car accident attorney for your injury claim should be your next priority after seeking medical help.
TBI victims who manage personal injury cases independently while undergoing treatment recover a lower settlement.
Having a skilled lawyer on your side not only eases your burden but also validates your claim for damages. Here are some ways a car accident attorney can help you.
Assess the severity of your injury and establish liability
Medical professionals will manage your TBI. But doctors are not the only people who should understand your TBI's extent and nature.
The job of your Anaheim car accident attorney is to ensure you get the monetary resources and support you need to heal fully and the compensation for the challenges you experience.
To perform this job effectively, your lawyer must thoroughly understand brain injury vocabulary and diagnostics.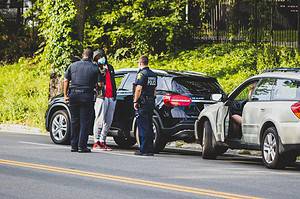 That enables them to grasp and fully interpret the information in health records and the views and judgments of your health status made by your medical team.
A knowledgeable car accident lawyer can also establish who is legally responsible for your damages. The more precise they are at pinpointing the liable party or parties, the higher your chances of recovering compensation.
Calculate the value of your brain injury damages
Estimating the cost of brain injuries is difficult because of their difficult diagnoses and recovery chances.
To determine how much a brain injury might "cost" regarding treatment, assistive services, lost wages, pain, and suffering, it is often helpful to consult an Anaheim car accident attorney with experience representing brain injury survivors and their loved ones.
Hiring a novice personal injury attorney poses the risk that they will not recognize the numerous ways a TBI impacts a person's daily life and well-being. This has an impact on damage estimations.
By hiring a personal injury lawyer with experience handling brain injury cases, you may be confident that every challenge you have during your recovery from a brain injury will be considered and compensated.
Advocate for compensation on your behalf
Personal injury attorneys fight for their client's rights and compel those who hurt them to pay damages. Settlement negotiations and court trials are the two main venues for this advocacy.
In both circumstances, the role of advocating for a brain injury victim is sometimes hampered by the idea that those on the jury box have limited experience and knowledge of brain injuries.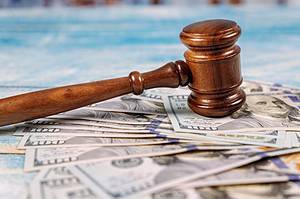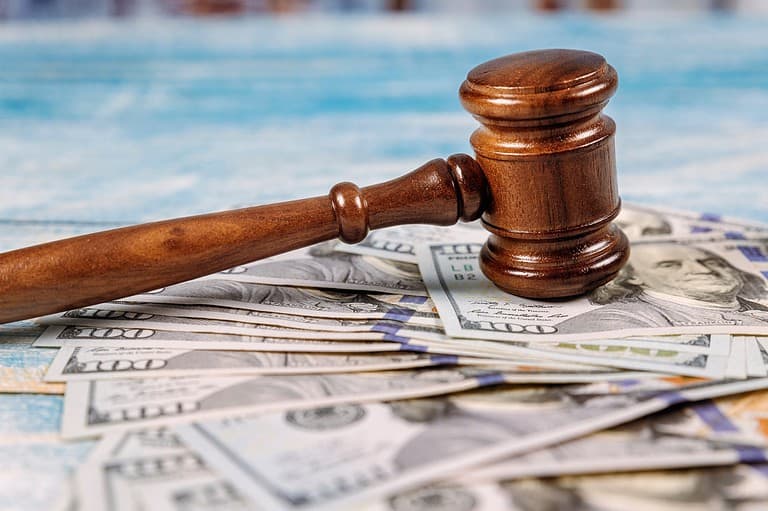 Your personal injury attorney is responsible for providing crucial information about a TBI and its costs without overusing medical jargon or technical detail. That is not a simple job.
Effective case presentation requires an attorney with top-notch communication, analytical abilities, and in-depth, comprehensive knowledge of brain injury biology, medicine, and rehabilitation.
Fight insurance companies
TBIs require permanent medical treatment and rehabilitation. For this reason, insurance providers usually attempt to object to these claims.
Claims adjusters frequently claim that the medical examinations failed to prove a TBI definitively. Skilled lawyers are quickly able to refute this fallacy.
Even though diagnostic testing has significantly improved over the past 20 years, an MRI frequently misses small lesions in the brain and damage to the neurons.
When diagnostic testing is inconclusive, a good lawyer will work with neurologists to offer evidence of your brain injury.
Contact an Anaheim Car Accident Attorney
Traumatic brain injuries can permanently change your life. These injuries deplete your financial resources and can leave you with a disability that hinders you from working.
Legal Giant partners with the best car accident lawyers to help accident victims get the compensation they deserve.
If your TBI resulted from a car accident caused by another party, you could contact our Anaheim car accident attorneys for assistance.
Contact us at (855) 740-5024 to schedule a free consultation and review of your case today.