No, Washington is not a no-fault state for auto insurance.
Some states initially believed that no-fault insurance would make it easier to address vehicle accidents. Currently, there are 12 no-fault states left, and most are contemplating switching back to the tort system.
Like most other states, Washington adopts the tort system for handling car accident cases. That means either one or both drivers are to blame when an accident occurs.
Although insurance is still necessary for all drivers, the insurance of the motorist who caused the accident will cover most of the costs if not all.
Keep in mind that an experienced Kennewick car accident attorney can help you fight for your rights and the rightful compensation you deserve.
How Does Washington Assign Fault?
For auto accidents, Washington is not a no-fault state. Washington instead applies comparative negligence laws to personal injury cases.
Contrary to no-fault laws, which require you to pay for your medical costs regardless of fault, comparative negligence regulations identify the party responsible for each accident, which impacts your claim.
The proportion of the damages each driver must pay will depend on their share of losses sustained in the collision. The courts can assign liability to more than one party in the case.
For example, if a driver collides with another while both exceed the speed limit, both will be at fault. If the other motorist is found to be 80% at blame, they must pay 80% of your losses due to the collision; the remaining 20% of fault and losses are your responsibility.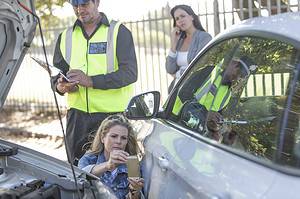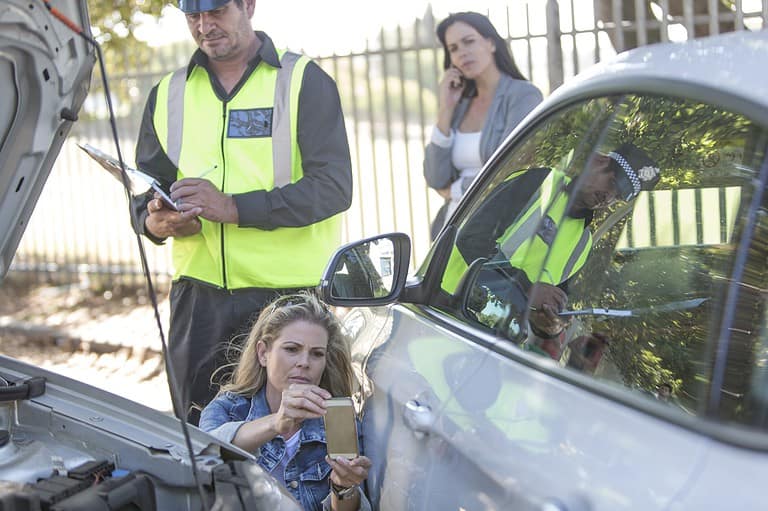 Alternately, in a collision involving multiple vehicles, other drivers may be at blame, and each is accountable for their proportion of the damages.
This system functions rather well in most cases, but when a crash happens in which one motorist has serious injuries or even dies, dealing with insurance companies becomes considerably more challenging.
Fortunately, drivers in Washington State can add personal injury protection (PIP), a no-fault auto coverage, to their policy.
Why Would a Driver Need PIP Insurance Coverage?
All motorists in Washington state must have liability insurance to cover them in case they cause property damage, injury, or death to someone else. However, 13% of drivers countrywide don't have insurance.
Fortunately, you can protect yourself by adding uninsured/underinsured motorist coverage to your liability insurance. You can add a minimum of $10,000 worth of PIP insurance coverage to your normal Washington State auto insurance policy.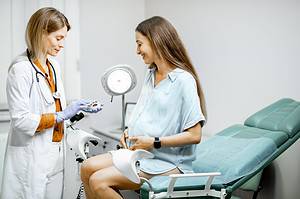 We Help Our Clients with Their Legal Needs by Connecting Them with Skilled Attorneys
This policy covers you if you were hurt, regardless of who was at fault for the collision. Your medical expenses while receiving treatment will be covered by PIP coverage, and certain plans may also include wage loss payments for people who have suffered serious injuries.
Even though PIP is not legally needed, having it is a good idea.
What Happens If I Only Have the Minimum PIP Coverage Amount or Reject Pip Coverage?
If your damages exceed the $10,000 PIP coverage limit or if you don't carry PIP coverage, you could have the following options for further compensation.
Coverage by UM/UIM
Uninsured or underinsured motorist coverage is an optional insurance policy that can assist in paying for your losses if the at-fault driver does not have insurance, does not have enough limits, or flees the accident scene.
Health Insurance
When all other avenues have been exhausted, you might resort to your health insurance like MedPay. Review your policy to determine if it covers injuries sustained in auto accidents, as many do.
It should be noted that your health insurance will demand their money back once you receive compensation.
You may also have a third option of filing a claim with the other motorist's insurer based on your degree of fault in the crash.
Will I Still Be Able to File a Claim Against the Other Driver If I Use No-fault Benefits?
Yes, the PIP covers any immediate expenses for medical treatment and wage loss. You can still file a claim against the other driver's insurance plan, but their insurance will first refund your PIP insurance for the expenses your policy covers. This will depend on the limits of the other driver's policy and their degree of fault for the collision.
If you sustained catastrophic injuries, it is crucial to keep pursuing a claim against the other motorist if that person is largely at fault.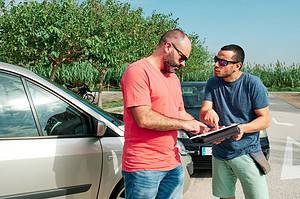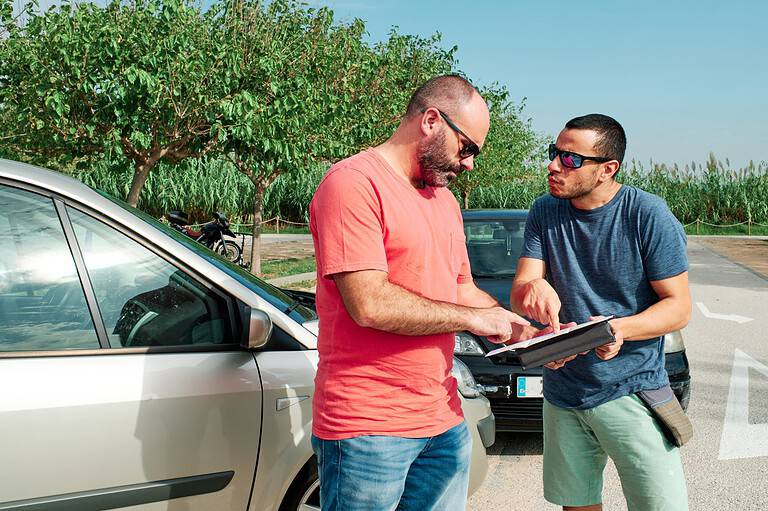 PIP limits range from $10,000 minimum to $35,000 maximum. However, the cost of hospitalization, therapy, and long-term care for many injuries exceeds $35,000. For this reason, the other driver's insurance should cover the costs not covered by your PIP insurance.
What to Do After a Car Accident in Washington
If you are involved in a car accident in Washington state, the most important thing to do is to ensure you are safe. Pull over to the side of the road, and then:
Record the accident scene- Take notes, photos, road conditions, and other relevant info about the accident scene.
Acquire insurance information- Speak with the other motorist or motorists involved in the crash and ask for their insurance information.
Call the police immediately- Getting the police or emergency services involved is a good idea if you have serious injuries or considerable property damage.
Speak with insurance- You should typically report the accident to your insurance provider. You are under no obligation to admit wrongdoing or point it out. Additionally, if either party suffers injuries or damages that total more than $1,000, you might need to file a report with the DMV.
Speak to a lawyer- It would be best to speak with a Kennewick car accident attorney depending on the seriousness of your wounds, the extent of your property damage, and the degree of blame attributed.
Contact a Kennewick Car Accident Attorney
If someone else's negligence caused your injury, speak with a lawyer to learn about your rights. A local Kennewick car accident attorney can help determine fault in your car accident case and advice you on the type of compensation you may be entitled to.
If the other motorist is at fault, they must pay for your medical costs, missed wages, and any future lost wages. Your lawyer can help you deal with the insurance companies and, if necessary, file a lawsuit if a fair settlement cannot be reached.
Contact Legal Giant today to connect you with an experienced Kennewick car accident lawyer.