Car accidents can happen anywhere, anytime. It doesn't matter if you are driving on a busy highway or just making a left turn in your own neighborhood – the accident may still cause serious injury or even death.
If you have been involved in an auto accident and want to file a car accident lawsuit, there is no shortage of questions that may cross your mind: What do I need to know about filing? How long will it take for my claim to be processed? Am I eligible for compensation? What should I do after the initial consultation with an attorney? Who pays for all of this anyway?
No need to worry because we are here to answer the questions. Read on to find answers to some of the most frequently asked questions about car accident lawsuits.
What Should I Do Immediately After the Accident?
If you have been involved in a car accident, the first thing you need to do is check your health and wellness. If you or someone else is injured, it's important that you get immediate medical attention.
You should also take pictures of the accident scene so there are no discrepancies later and keep any evidence (i.e., police report) from the incident for your records.
What Compensation Can I Expect to Receive If My Claim Is Filed?
If you have been injured in a car accident, you are eligible for compensation that includes any medical bills incurred from the incident and lost wages.
The amount of your settlement will depend on how severe your injuries were and the cause of the collision (i.e., if someone drove under the influence).
However, it is always important to know that this compensation does not include any pain and suffering you may have endured during the incident. If you want to sue for pain and suffering, you may be forced to file a separate claim.
How Long Will My Claim Take?
It is difficult to know how long it will take before your claim has been processed because many variables might affect this time frame. These factors include; how severe your injuries were, how far away the defendant's insurance company is, and the even the backlog of such cases in your local court.
However, it typically takes a few months before you are informed of an outcome.
Should I Call the Police After the Car Accident?
The answer to this question is; it depends. If there was an injury during the incident, you need to call the police immediately so that they can file a report on what happened and take pictures of the accident scene.
However, if no one has been injured in the collision and there is no significant damage to your car, then it's up to you whether or not you want to involve the police.
What Do I Need to File a Car Accident Lawsuit?
To file a successful auto accident claim, it is critical to collect as much evidence as possible. Ensure you have the contact information of the other parties involved in the crash, witness statements, photographs of the accident scene, and the police report.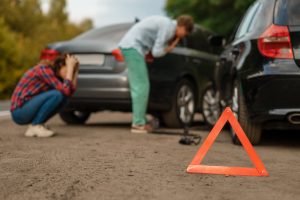 You should also have a detailed explanation of how the accident occurred and the damages suffered. If you were injured and treated for the injuries, keep a record of your medical receipts because you will need them at some point.
How Do I File a Car Accident Lawsuit?
To file a car accident lawsuit, it is advisable to hire an experienced car accident attorney who has handled such cases before. The attorney will assess your case carefully and determine the best course of action.
If you have a valid case, the attorney will gather evidence and seek to recover lost wages, medical bills, compensation for pain and suffering, and other economic damages that the accident may have caused you.
Remember that filing a car accident lawsuit comes with harsh penalties for getting certain things wrong such as failing to file on time. Therefore, it is critical to work with a car accident attorney to ensure you don't get anything wrong.
Do I Need to Hire a Car Accident Attorney?
Whether or not you need to hire a car accident attorney depends on the severity of your injuries and if you have any outstanding medical bills. You should also consider hiring an attorney if your car was damaged and need compensation.
If this is the case, then it will be necessary for you to file a claim with an experienced lawyer who has handled such types of cases before.
An attorney will assess your case, gather all the possible evidence and follow up with your car insurance company to ensure you are fully compensated.
However, if you did not suffer severe injuries and the damage to your car wasn't significant, then you can settle the matter without involving an attorney.
Who Pays My Medical Expenses While My Case Is Pending?
If you have personal injury protection cover (PIP), the company should cover your medical expenses while your case is pending.
However, if you don't have any coverage or are waiting on a new policy to kick in after being terminated from work due to an injury, it will be necessary for you to use money that might otherwise go towards rent and other living expenses.
Can I Still File a Claim If the Accident Was Partly My Fault?
If you were partially to blame for the accident, then it will be necessary for you to hire a car accident attorney. If you were only partially at fault, it doesn't mean that you can't seek compensation.
The law in most states stipulates that the motorist deemed to be more than 50% at-fault will take full responsibility for the accident and compensate the other parties involved in the crash.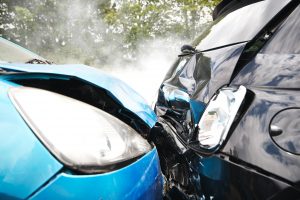 For instance, the state of Florida follows the "pure comparative fault" system, which means that your level of negligence cannot deter you from receiving reasonable compensation for damages suffered.
In the pure comparative fault system, the jury will assess the circumstances surrounding the accident and establish your percentage of negligence in relation to the car accident.
If the jury finds out that you were 20% at fault, you will still pursue your car accident lawsuit to recover 80% of the damages from the other motorist.
What If There Are Multiple Injured People In My Accident?
It is not uncommon for multiple people to suffer injuries in a car accident.
The law may also stipulate that when there are more than two injured parties, the court can decide on how much each of them should owe and receive after assessing their percentage of fault, which will be based on evidence from police reports and eye witness testimony.
If you are one of the injured parties in this type of accident, it is important to hire an experienced car lawyer who can assess your situation and determine how much you are owed.
What If the Other Driver Doesn't Have Insurance?
If you are involved in an accident with an uninsured or under-insured motorist, then you can recover the damages from your own car insurance policy.
If the driver is underinsured, their policy will payout to the limit and the remainder of your claim transferred to your own insurance provider under the Underinsured Motorist coverage.
This coverage is designed to step in when you are involved in a car accident, and the at-fault motorist's liability limits are too low to cover your medical expenses and other economic damages suffered in the accident.
How Much Money Can I Expect From My Car Accident Lawsuit?
The amount of money you can expect to receive from your car accident lawsuit will depend on the severity of injuries and damages caused by the crash.
If it's a minor injury, the settlement may be under $1000, but if there is significant medical damage or an extensive loss in wages due to injury, settlements may be higher than that.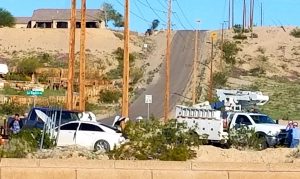 It will also depend on which state you're in. For example, the average settlement for a car accident lawsuit is $38,000 in California but only $15,600 in Florida because of different laws and caps set by each jurisdiction.
If your case goes to trial, settlements may be substantially higher than what you would receive through a settlement.
Involved In a Car Accident? We Are Here to Help You
Have you or your loved one been involved in a car accident and want to file a car accident lawsuit to seek compensation? You need to work with an experienced attorney who understands what it takes to reach a favorable settlement.
At Legal Giant, we understand what you are going through, and our attorneys will carefully assess your situation and determine the amount you may be owed for damages such as medical expenses, pain & suffering, lost wages, property damage, etc.
Contact us today to schedule a consultation with one of our experienced car accident attorneys. Most of our attorneys offer a free initial consultation and work on a contingency fee basis. Therefore, you won't pay anything unless we recover damages.
Disclaimer: Legal Giant is not a law firm and does not offer legal advice. We connect you with a network of attorneys applicable to your legal needs. The information provided on this site is not legal advice, does not constitute a lawyer referral service, and no attorney-client or confidential relationship is or will be formed by use of the site.