If you suffered an injury at work, you would be entitled to workers' compensation benefits for medical costs and lost income.
But while most injuries sustained on the job are automatically covered, there are some exceptions.
So, what types of injuries and illnesses are covered by workers' compensation? This article will list the types of injuries covered by workers' compensation and those that are not.
Read on to find out whether your injuries are covered.
What Are the Most Common Workplace Injuries?
Any physical injury sustained when working should be covered under workers' compensation. The most common workplace injuries that workers' comp covers include:
1. Repetitive Motion and Overexertion Injuries
Repetitive strain injuries (RSIs) have become relatively common and can cause debilitating pain. These injuries don't just result from typing or using the computer all day.
Workers whose job entails completing the same physical tasks daily can develop RSIs, including carpal tunnel syndrome, tendonitis, and back pain, among other injuries.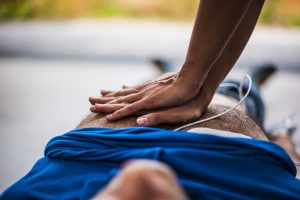 Luckily, workers' comp covers all work-related RSIs. But some states have restrictions on claims for cumulative trauma injuries workers' compensation.
2. Back and Neck Injuries
Talking of workers' compensation, back injuries result from lifting or moving heavy materials or other manual work activities.
Cumulative trauma experienced at the workplace can also cause back and neck injuries.
3. Hearing Loss
Individuals serving in noisy environments such as construction sites or manufacturing plants often lose their sense of hearing over time.
Unless there is another reason for the condition, workers' comp usually covers the hearing loss.
4. Injuries from Assault
You should file a workers' comp claim if you have been hit, shot, or physically assaulted by a co-worker or customer when on the job.
The same applies if you were a victim of a violent crime at the workplace, for example, in the course of a robbery.
5. Injuries from Auto Accidents
Suppose you were involved in a car accident when driving to a work site, going to training or business meeting, or performing other work-related errands.
Such car accidents can result in whiplash, head injuries, leg injuries, or spinal injuries. In that case, you may be eligible for workers' comp benefits.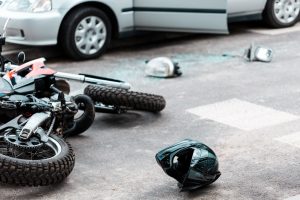 But any injuries resulting from accidents during regular commutes are not covered, though there are some exceptions.
6. Communicable Diseases
Some workers are vulnerable to infectious diseases due to their nature of work. A doctor, for example, may contract COVID-19 because they were exposed to the virus when performing their job.
If this happens, you could qualify for workers' compensation benefits, including temporary disability benefits during quarantine.
The rule of the thumb is that you must prove that you were exposed when working and that your job makes you more vulnerable to exposure compared to the general public.
7. Death
If a worker dies as a result of workplace injuries or disease, their dependents are entitled to workers' comp death benefits.
Death claims are categorically limited to the spouse, children, or other close family members who depended on the employee financially.
What Types of Injuries Does Workers Compensation Not Cover?
Workers' compensation insurance covers most incidents in the course and scope of employment. However, not all injuries are covered.
Injuries suffered when an employee acted outside their scope of employment or caused by a third party are not covered. In such cases, it's be advisable to pursue a civil lawsuit against the party responsible for the accident.
Wondering what types of injuries are not covered by workers' compensation? Here are some examples:
Self-inflicted injuries
Accidents and injuries suffered when the employee was under the influence
Employee injuries resulting from criminal activity
The injured employee ignored safety rules and company policy
The employee was not within working hours when the accident happened
In addition to these scenarios, workers' compensation does not cover contractors and subcontractors. The benefits are only available for employees.
Another thing, there are some instances where it would be more beneficial if you filed a civil suit against a third party instead of or in addition to workers' comp benefits.
An example is when a third party, say a property owner, building owner, or equipment manufacturer, is partly liable.
How Do You Know if your Situation Qualifies for Worker's Compensation?
If you sustained injuries or illness from your workplace, you might be eligible to workers' compensation benefits, such as payments for your medical expenses and lost earnings.
So long as you are eligible, you can recover compensation regardless of who was at fault for the injury.
But how do you know if your situation qualifies for workers' compensation? Generally, you must meet four eligibility prerequisites to qualify for workers' comp benefits:
1. You Must be an Employee
Not all workers are employees as far as workers' compensation eligibility is concerned. Simply put, independent contractors are not entitled to workers' comp benefits.
Of course, some workers, including drivers for Lyft, Uber, and others, claim to be misclassified as independent contractors when their hiring company should classify them as employees.
Got a Legal Issue? Let Us Help You Find An Attorney Near You
Employers do this deliberately to avoid paying payroll taxes and workers' comp premiums.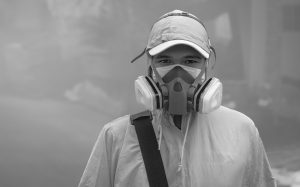 Luckily, if you were misclassified as an independent contractor, you could still qualify as an employee for workers' compensation even if you signed Form 1099. However, your dispute is likely to end up in court.
The laws vary from state to state, but courts generally evaluate the amount of control over your work and your working arrangements with the company that hired you.
2. Your Employer Must Have Workers' Compensation Coverage
Most employers- but not all are obligated to carry workers' compensation coverage. Generally, the duty of an employer to afford coverage is subject to the number of employees they have, the type of business, and the nature of work assigned to employees.
By law, employers with one or more employees should have workers' compensation insurance. This requirement differs from state to state though; some have set a minimum of two to five employees.
Even employers who are not legally obligated to provide workers' compensation coverage also opt to buy it. State laws permit these exempted employers to 'opt in' to the worker's comp system.
When they do, employees can get benefits for workplace injuries, but they can't file a suit against the employer.
3. Your Injury or Illness Must be Work-Related
In OSHA's definition of work-relatedness, an injury or ailment is work-related if an exposure in the workplace either causes a condition or significantly worsens a pre-existing injury or ailment.
For example, your injuries are work-related if you develop carpal tunnel syndrome due to typing on the job. It is also work-related if your back got injured when loading cartons as part of your warehouse job.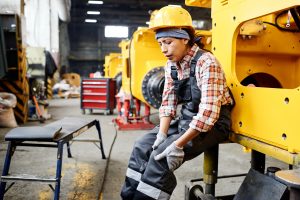 However, proving work-relatedness can be hard sometimes. For example, if you got injured at a company-sponsored social event.
4. You Must Meet State Reporting Deadlines
You could have met the other three qualifications. But you still won't receive worker's comp benefits if you don't meet the deadlines for reporting the injury to the employer as spelled out in your state laws.
The deadlines for filing a worker's comp claim differ across states, and you must observe them to have a valid claim.
Do I Need a Lawyer?
In an ideal workers' compensation scenario, your injury is relatively minor, and your employer and the insurance company are cooperative; you probably wouldn't need a lawyer.
But workplace accidents don't usually occur in ideal situations. Depending on your case, you might need a lawyer to help you receive the compensation you deserve.
You will want to consider hiring a workers' compensation lawyer if:
Insurance companies often deny workplace injury claims. For instance, the insurance firm can argue that your injury was not work-related or that the claim was filed past the deadline.
You may appeal the denial via the workers' comp system. The appeals process, however, is complex as it requires filing formal paperwork. So, you'd need the help of a workplace compensation lawyer.
Your permanent disability rating is disputed
Workers' compensation settlements and payments mostly involve permanent disability benefits. Your permanent disability rating are used to calculate these benefits.
Unfortunately, the insurance firm might reject the permanent disability rating allocated by the doctor treating you. The insurance firm will often ask you to undergo an independent medical examination (IME) with their preferred doctor.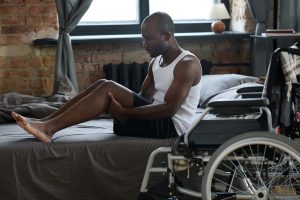 This IME doctor will allocate you a lower disability rating, and the insurance company will use it to justify paying you lower compensation.
A lawyer would come in handy to convince the court that you are entitled to a higher rating.
You have a pre-existing condition
People with pre-existing conditions or injury on the same body part injured at work face an uphill battle with the insurance company.
The insurance company will definitely blame the injury on your prior condition rather than your work activities. That is especially true if your work-related injury developed gradually rather than during a single work accident.
Your ability to work has been affected
If your injury renders you unable to work again, you must try to make the most out of your workers' compensation benefits. The benefits should also be structured to last long enough for your future treatment.
If your disability necessitates a career change, you would need to undergo training in a new field of work. An experienced workers' comp lawyer can help you with either.
You receive other government benefits
If your workers' compensation benefits are not structured well, they can reduce your Social Security Disability Insurance (SSDI) benefits. A lawyer can draft a reasonable settlement agreement to reduce this offset.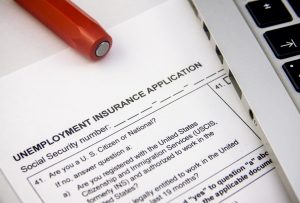 You might also need to set aside a portion of your workers' compensation benefits to pay for future medical treatment if you are eligible for Medicare.
Only a lawyer can help you do this in a way that will benefit you.
Talk to a Worker's Compensation Lawyer Today
While a wide range of injuries qualifies for workers' compensation benefits, receiving the benefits you are entitled to is not always easy.
Working with an experienced workers' compensation lawyer ensures you have someone to advocate for your rights.
At Legal Giant, we are ready to fight for you to ensure you have the best chance at recovery. Contact us today for a no-obligation consultation and review of your case.