On average, 25.6% of residents in Oregon live with some disability, which is at par with the national average.
But in terms of Social Security, Oregon approves more disability applications than the national average. About 40% of disability applicants in Oregon receive funding following their initial applications.
Does this mean you stand a higher chance of being approved for Social Security disability benefits in Oregon?
This post will discuss everything you need to know about Social Security local to Oregon. Read on to learn more.
How Do I Qualify for Social Security Benefits in Oregon
Social Security Disability Insurance (SSDI) is a federal program facilitated by the Social Security Administration (SSA). Therefore, the eligibility criteria are similar across all U.S states, although the initial approval is done at the state level.
You must meet two requirements to become eligible for Oregon Social Security benefits.You first must have worked in a job that is covered by Social Security.
Usually, a person should have worked for ten years to accumulate the required number of work credits. But a waiver can be granted if the disability makes it impossible to work.
Second, you must have a medical condition that falls under Social Security's definition of disability. Your disability must be severe enough to affect your capacity to work. You can only meet this requirement if your disability is listed in the SSA Blue Book
While these are criteria for receiving SSDI, these are not the main ones.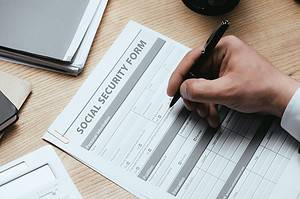 The SSA Blue Book defines a severe disability as a condition that limits your ability to work for at least a year. These conditions can either be intellectual disabilities, physical disabilities, or developmental disabilities.
You may qualify for benefits when still working, but this only applies if you earn less than $1,310 per month.
How Do I Apply for Social Security Benefits in Oregon?
There are three ways of filing for SSD:  (1) Online, (2) 0ver the phone, or (3) in person.
For online applications, visit the SSA.gov website and fill out the relevant application forms. You may also apply over the phone by contacting the federal Social Security office at (800) 772-1213.
If you prefer to apply in person, visit the nearest Oregon field office below for assistance. Most Oregon Social Services offices require applicants to schedule an appointment beforehand, so make  sure to call first.
Whichever method you choose, consider taking your time to gather the necessary information beforehand. Doing so will make the application process more manageable. Be ready to share the following information:
Personal information including date and place of birth, marriage or divorce records, name and date of birth of minor children, and military records, if any.
Employment information if you are still working
Bank account information for direct deposit if you are approved
All diagnosed medical conditions, records, and contacts of your physician
Job and education history
What Happens After I Apply for Social Security Benefits in Oregon?
Applying for SSDI benefits is just the starting point. Your application will undergo several other stages to determine whether you will be approved or denied.
First, the Oregon Social Security Administration will send your application to the Disability Determination Services (DDS) for review.
The DDSs, which are fully funded by the Federal Government, are State agencies responsible for developing medical evidence and making the initial determination on whether or not a claimant is disabled or blind under the law.
The DDS will review it to ensure you meet the basic requirements for SSDI. Usually, the DDS will try to obtain evidence from the individual's own medical sources first.
If that evidence is unavailable or insufficient to make a determination, the DDS will arrange for a consultative examination (CE) to obtain the additional information needed.
The claimant's treating source is the preferred source for the CE, but the DDS may obtain from the CE from an independence source.
Got a Legal Issue? Let Us Help You Find An Attorney Near You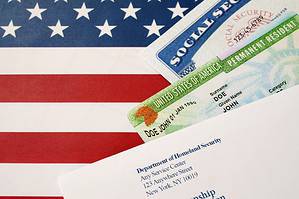 Then, the DDS returns the case to the field office for appropriate action. If the DDS found the individual is disabled, SSA will compute the benefit amount, and begin paying benefits.
If there is a situation where your claim is denied, you can file an appeal if you disagree with the verdict. You can file an appeal if you disagree with the verdict.
Appealing a Denial for Social Security Benefits in South Dakota
In Oregon, nearly 40% of applications are approved at the initial stage, meaning the remaining 60% are denied. Do not give up if this happens to you.
You may still be eligible for SSDI benefits in Oregon for your disability claim. Follow the steps below to appeal your denial:
1. Reconsideration
The first thing to do is to submit a Request for Reconsideration from a different DDS representative. You should make this request within Sixty (60) days of your initial denial.
2. Disability hearing
You have another  sixty (60) days to request a hearing (called a disability adjudication) before an Administrative Law Judge if your first appeal is denied. The hearing will be scheduled at one of the two Oregon Hearing and Appeals Offices in Eugene or Portland.
You may be asked to bring additional records of your disability or provide witnesses like doctors or family who can speak about the disability.
3. Appeals council
If the disability adjudication is unsuccessful, you may ask the Social Security Appeals Council to review your case. You must do this within 60 days of denial at the disability hearing.
4. Federal court
Filing a lawsuit at the federal district court is your last option if all the above results in denial. There is only one district federal court in Oregon, based in Portland.
If, for some reason, your disability application is continually denied, consider applying for an individual grant. Several local and national nonprofit organizations offer grants to civilians and veterans. An example is the Oregon Special Needs Trust (OSNT).
Oregon SSDI Hearing Wait Times & Average Approval Rate
For many Oregon Social Disability applicants, obtaining benefits is far from easy. It takes an applicant up to four months to complete the initial stage of the application and another four months to complete the request for reconsideration.
That means most applicants wait up to eight months before they can request a hearing before an ALJ. It will take another 456 to 679 days to have your disability hearing scheduled, depending on where you live.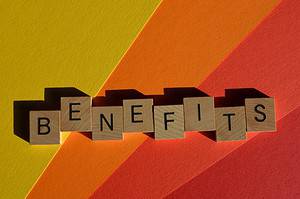 The good thing is that Oregon performs better than the national average regarding approvals at the hearing level. It has a hearings approval rate of 60.0% against the national average of 53.9%. In 2021, Oregon ranked third in the highest percentage of approvals at Hearings.
How Do I Contact the Oregon Social Security Office Near Me?
Oregon is home to sixteen Social Security Field Offices and two Offices of Disability Adjudication and Review. These offices assist residents who wish to receive Social Security disability benefits.
Depending on where you stay, contact the Oregon Social security office near you to get help with filing your disability, check the status of your application, or any other queries you may have.
Oregon Field Office
Physical Address
Phone Number
Albany Office
1055 Bain St Se
Albany OR 97322

1-800-772-1213
Astoria Office
115 W Bond St
Astoria OR 97103

1-800-772-1213
Beaverton Office
11975 Sw 2nd St
Beaverton OR 97005

1-800-772-1213
Bend Office
336 Sw Cyber Dr
Bend OR 97702

1-800-772-1213
Eugene Office
2504 Oakmont Way
Eugene OR 97401

1-800-772-1213
La Grande Office
2205 Cove Ave
La Grande OR 97850

1-800-772-1213
Medford Office
3501 Excel Dr. Ste 101
Medford OR 97504

1-800-772-1213
Northbend Office
3661 Broadway
North Bend OR 97459

1-800-772-1213
Ontario Office
908 Se 5th Avenue
Ontario OR 97914

1-800-772-1213
Oregon Office
325 Se Byers Ave
Pendleton OR 97801

1-800-772-1213
Pendleton Office
17925 Se Division St
Portland OR 97236

1-800-772-1213
Portland Office
1538 Sw Yamhill St
Portland OR 97205

1-800-772-1213
Roseburg Office
1730 Nw Hughwood Ave
Roseburg OR 97471

1-800-772-1213
Salem Office
1750 Mcgilchrist St Se Ste 110
Salem OR 97302

1-800-772-1213
The Dalles Office
401 E 3rd St Ste 110
The Dalles OR 97058

1-800-772-1213
Get Legal Help Applying for Social Security Benefits in Oregon
The SSDI application process is overwhelming and time-consuming. A skilled SSD attorney can assist you during the application process and represent you at the appeal hearings.
Legal representation can increase your odds of obtaining the benefits you need and deserve.
At Legal Giant, we can connect you with a local SSD lawyer in Oregon. Contact us today for a free initial consultation and review of your case.