The simple answer is no. You do not have to hire a lawyer at any time during the Social Security Disability application process.
Although it is unnecessary, you have the right to legal counsel when dealing with the Social Security Administration (SSA).
This might be a lawyer or a disability advocate who is not a lawyer but has completed a test given by the SSA and complied with other academic and professional requirements.
So, why should I use an attorney for social security disability? This post will explain why it is crucial to have a legal representative when applying for Social Security disability and where to find the best disability lawyers.
What to Know About the Initial Application Process
Many applicants mistakenly believe that disability benefits applications only involve filling out a few forms. Sadly, this is not the case.
The initial application procedure requires numerous paperwork, including medical reports, satisfying Blue Book requirements, and personal information.
You may easily make mistakes or omissions that can jeopardize your eligibility. In fact, first applications have a denial rate of over 60%.
Should I Get a Lawyer Before Applying For Disability?
You should apply for disability benefits if a medical condition prevents you from working and supporting yourself. It would be best to speak with an attorney before sending a disability application.
You can hire a lawyer at any point throughout the claims procedure. But often, the earlier you hire a disability lawyer, the stronger your claim will be.
You may ask, "why should I use an attorney for social security disability?"
Well, a disability attorney can frequently assist you in speeding up the approval of your claim. A disability attorney will assess the strength of your claim if you work with them before applying for benefits.
You may get the supporting information and medical records your claim requires to be successful with the aid of your disability lawyer.
You should still consider hiring a Social Security disability attorney even if you have previously applied and were denied.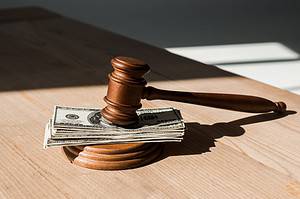 According to data from the Social Security Administration (SSA), applicants who have counsel are substantially more likely to be granted disability benefits.
If your claim is rejected and you need to appeal the decision, a lawyer will guide you through the procedure and file all the papers your claim needs.
You want to begin the claims process before the deadline to avoid starting the claims procedure over from scratch.
Besides, disability lawyers will not ask for money unless your claim is accepted. When that happens, they will get a cut of your backpay as stipulated by the SSA and federal law.
Request a free consultation with a disability lawyer to be sure your application is running smoothly.
Why Should I Use an Attorney for Social Security Disability?
As mentioned earlier, you are not required to hire a disability attorney. Whether or not to hire one is a personal decision and depends on your situation.
But studies have shown that having a skilled legal counsel can increase your chances of receiving Supplemental Security Income (SSI) or Social Security Disability Insurance (SSDI). These two are SSA-run programs that provide benefits to persons with impairments.
An advocate or attorney can complete your SSDI or SSI application on your behalf and assist with gathering supporting documentation, such as medical records.
They can accompany you to meetings or discussions with Social Security representatives and check your application for errors or omissions jeopardizing your chances of being approved.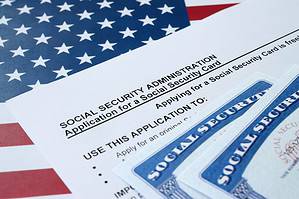 The SSA will engage directly with your lawyer to grant access to data from your Social Security file.
Got a Legal Issue? Let Us Help You Find An Attorney Near You
Legal representation might be crucial if you decide to appeal Social Security's first determination of your claim because you disagree with it.
The second stage of the appeals procedure is a hearing before an administrative law judge. Your attorney can prep you and any of your witnesses to testify there, as well as cross-examine any experts Social Security provides.
Individuals who have representation in disability hearings had a nearly three-fold higher chance of succeeding, according to a 2017 analysis by the federal Government Accountability Office.
How to Find a Disability Attorney
The U.S. has dozens of attorneys and expert advocates with mastery of Social Security disability claims. Some advocates have previously worked with the SSA as claim counsels or disability auditors.
You can obtain a list of nonprofit firms, legal referral service providers, legal aid societies, and bar associations that can either represent you or assist you in locating counsel from your local Social Security office.
You may look for local lawyers in your region who deal with disability claims by searching online legal directories like Legal Giant, Avvo, and Lawyers.com. You can also use the referral service the National Organization of Social Security Claimants' Representatives offers.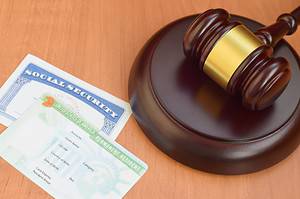 After choosing a counsel for your case, you must inform Social Security in writing. You may download the SSA-1696 form from the SSA website, fill out and mail it to your local Social Security office.
Alternatively, your attorney can submit it on your behalf online. An electronic signature will be required from both of you and your attorney for verification.
Social Security has also allowed applicants to appoint counsel orally during a phone hearing with an administrative law judge during the COVID-19 pandemic. But you must send the written notice afterward.
How Much Does It Cost?
The majority of disability attorneys and advocates serve on a contingency fee basis, which means they are only compensated if your claim is successful.
Social Security must issue its approval before any fee arrangement is made between you and your representative.
If your claim is approved, Social Security will immediately pay your representative from your "back pay."
Back pay is the past-due benefits the agency may issue if it later deems that you were medically eligible for benefits while your claim was still unresolved.
Federal law imposes a cap on the representative's compensation at $6,000 or 25% of back pay in a standard fee arrangement. Sometimes your representative may make a fee petition with Social Security asking for more than the $6,000 limit.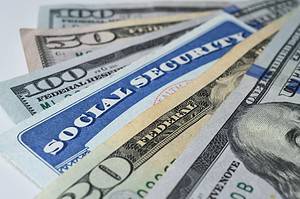 This is especially true if your claim entailed several appeals that demanded much additional effort or if you switched attorneys mid-case and both requested payments. Any extra cost requires approval from Social Security.
Note: Your attorney or advocate is free to charge you for out-of-pocket costs like preparing a medical report without the approval of Social Security. 
Again, your representative can utilize the fee-petition procedure to demand payment if your claim is eventually denied and you do not receive back pay. However, they cannot charge if they entered a contingency-fee agreement before accepting your case.
Hire a Social Security Disability Attorney Today
So, should I use an attorney for Social Security disability? No, retaining legal counsel is entirely optional. But it is advisable to hire one before initiating the disability application process.
The SSD claims procedure can be complicated, especially when you have to cope with the debilitating physical or psychological symptoms you are experiencing. Having a capable attorney representing you throughout the claims process would be beneficial.
At Legal Giant, we know how difficult finding an attorney may be, mainly if you have not yet come to terms with your condition.
We can link you up with a local social security disability attorney who will help get your claims approved and the compensation you deserve.
Contact us at (833) 641-1650 for a free, no-obligation consultation.