Did you know that the Social Security Administration (SSA) collected almost 2.5 million requests for disability benefits in 2016?
Yet, most of these applications are denied once or even twice- that explains why disability benefits hearings in Evansville take more than a year in wait time.
Added to the period you wait for your first application and request for consideration to be processed, you will likely wait for two years or more to have your social security disability benefits approved.
Fronting this stockpiled process when dealing with a disability can be frustrating. The good thing is that you have an option.
It would help if you didn't do this alone. An experienced local disability lawyer in Evansville, Indiana, can increase your odds of your application's approval and lift the weight of filing the claim off your shoulders.
But how do you choose the best attorney to handle your disability case?  Legal Giant can link you up with one of the best local disability lawyers in Evansville, Indiana.
We have compiled a list of the best social security disability lawyers you can choose from.
Top 10 Social Security Disability lawyers in Evansville, Indiana
Legal Giant
Legal Giant is a lawyer referral service that links clients to the best local attorneys. Whether facing SSD denial, a felony, or other legal issues, Legal Giant is the resource that you need on your side.
Our website sifts through a large pool of legal professionals to join our referral network, ensuring we have the best team to represent you.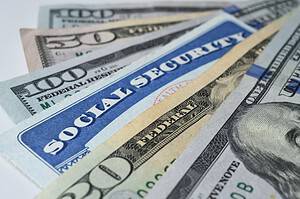 When you seek our help, you can be confident of getting a lawyer who has passed the Bar and completed the necessary educational requirements to oversee your case.
Contact us to connect you with the best social security disability lawyers in Evansville.
Hensley Legal Group
Hensley Legal Group is a law firm located in Evansville, Indiana. It offers professional legal services for car accidents, social security disability, medical malpractice, and workers' compensation.
Since 1998, Hensley Legal Group has been representing the injured and disabled of Evansville to this day. It has helped hundreds of disabled Evansville residents, including those suffering from chronic pain.
If you need help getting Social Security Disability benefits, this is the law firm to consult. The law firm has passionate local social security disability lawyers who help clients navigate the lengthy and frustrating appeals, especially for those reapplying for SSD benefits after a denial or appealing a rejected claim.
Isaacs & Isaacs, Personal Injury Lawyers
Isaacs & Isaacs, Personal Injury Lawyers, is a local social security disability firm with years of experience helping clients in Indiana's Evansville and Valparaiso areas.
The law firm represents individuals seeking SSD after suffering a disability that keeps them off work for a year while obtaining indemnity for their damages. It handles personal injury cases, including motor vehicle collisions, wrongful death, and defective medical devices.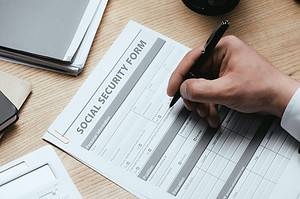 In the years of practice, Isaacs & Isaacs has recovered more than $1 billion in verdicts and settlements for their clients. Its team has over 400 years of combined legal experience. The law firm is five-star rated on Yellow Pages.
If looking for local VA disability lawyers, Isaacs & Isaacs would be a good choice.
Hankey Law Firm
Hankey Law Office is a law firm in Evansville, IN, that practices personal injury, workers' compensation, and social security law.
The Hankey team of lawyers in Evansville has more than 75 years of combined experience. The lawyers seek to help plaintiffs collect lost wages and medical costs for personal injury claims and permanent or partial impairment settlements for severe and debilitating injuries.
Additionally, the law firm handles Social Security Disability and long-term disability claims and personal injury cases. The best thing about Hankey Law Office is that its services are available for Spanish-speaking clients.
Hanley Disability, Inc.
Hanley Disability is a leader in the field, founded in the 1970s. The Evansville-based law firm represents clients in Evansville and neighboring counties whose health problems render them unable to work.
Today, the certified disability advocates at the firm have years of experience helping people win benefits from the government. Their advocates are trained in specifically handling social security disability cases.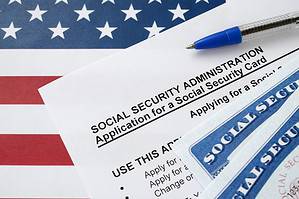 Its social security and disability law advocates team has helped thousands of people in its 50 years of operation, and the advocates have decades of combined experience.
Hanley Disability, Inc. is one of Indiana's most established and reputable local disability law firms nationally.
Keller & Keller
In Evansville, Indiana, Keller & Keller, a local law firm, helps clients with their Social Disability problems. The firm's history dates back to 1936 and has since served the residents of Indiana and other regions across the country who suffer severe injury or lose their loved ones due to someone else's negligence.
Keller & Keller has a team of 23 top-rated attorneys with more than 80 years of combined experience. They have won more than $750 million in compensation for their injury clients.
The law firm enjoys a 95 percent success rate for the cases they have handled, so you can trust them to increase your chances of recovering the maximum compensation for your disability.
Keller & Keller has earned AV Preeminent peer review ratings from Martindale-Hubbell and many excellent reviews from satisfied clients, thanks to their success rate.
Green & Schultz Trial Lawyers
Greene & Schultz Trial Lawyers handle social security disability cases for clients in Evansville and throughout Indiana. Its lawyers help clients throughout the legal process, ensuring they receive the compensation they are entitled to after sustaining disabling injuries.
Got a Legal Issue? Let Us Help You Find An Attorney Near You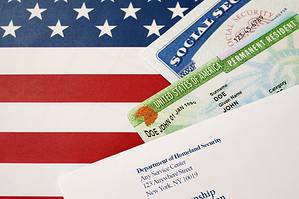 The firm also covers car accident cases, medical malpractice claims, and liability lawsuits. The Best Lawyers recognized Green & Schultz in America and Super Lawyers as one of the Top Attorneys in Indiana.
Its lawyers also hold American Board of Trial Advocates and the Indiana Trial Lawyers Association members.
Pavlack Law, LLC
Advocating for the injured across the state of Indiana, Pavlack Law, LLC handles caseloads, including issues surrounding social security disability, workers' comp, medical malpractice, and personal injury.
The law firm represents people in Evansville and those in Indianapolis counties.
Since its foundation in 2011, Pavlack Law, LLC has helped injured persons obtain compensation for their injuries and social security benefits while holding negligent parties responsible for the damages they cause.
The founding attorney, Eric Pavlack, received the Super Lawyer award from Indiana Super Lawyers Magazine.
McNeelyLaw, LLP
McNeelyLaw, LLP assists clients in Evansville, Indiana, and neighboring areas handle several legal matters, including social security disability, personal injuries, and product and premise liability.
Its social security disability lawyers represent victims who suffer temporary and permanent disabilities. The law office has recovered millions of dollars in settlements for clients.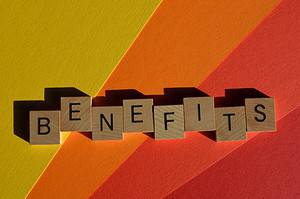 McNeelyLaw, LLP is a member of the American Board of Trial Advocates. Over the last 30 years, McNeely Stephenson has built a reputation for offering superior services through aggressive litigation and civil negotiations.
Bill Gordon & Associates
Bill Gordon and Associates has been in the field since 1992. Bill Gordons and Associates was among the first law firms to expand their reach nationally to best help more people.
Despite having a nationwide presence, the firm only represents claimants of social security benefits. The founder, Bill Gordon, is a member of the Texas and New Mexico bar associations.
Frequently Asked Questions about Social Security Disability Benefits
You're likely to have many questions regarding SSD in Evansville, Indiana. We shall answer some frequently asked questions about social security disability benefits and lawyers.
But don't take the answers provided as legal advice. They are only meant to give some general understanding of what to expect.
How do I apply for social security disability benefits?
There are three methods of applying for SSD benefits. You may submit this application immediately if a physical or mental disability has rendered you incapable of working for 12 months or more.
Waiting longer before applying for benefits can lead to denial of payments that you genuinely deserve. You can submit your application by:
Visiting your local SSA field office
Calling the SSA's toll-free number
Apply online by visiting SSA.gov.
But your applicant won't be complete until you submit your Adult Disability Report and Disclosure Authorization Form. So, make sure to do that or let a lawyer help you to avoid making costly mistakes.
Why do I need a local lawyer?
When selecting a lawyer to handle your case, location isn't just about convenience or the ease of driving to their office.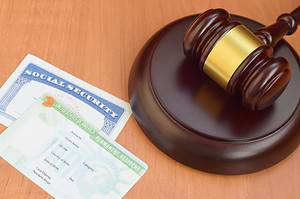 A lawyer near you and handling SSD cases in Evansville can also provide authentic information since they have previously dealt with such issues in your location.
A simple google search with the key phrase "local disability lawyers near me" will get you started.
When should I apply?
SSD benefits take a long time to be processed. It would be best if you apply as soon as you become disabled from work.
Remember, involving a disability attorney early in your case is very important. The best time to speak with one is before you stop working.
Our local disability lawyers can review your SSD application and recommend approaches to maximize your odds of success.
Will there be an appeal if the claim is denied?
Your claim can be denied for various reasons, including a mistake in the submitted documents. An experienced SSD lawyer won't take a no for an answer; they will fight for your rights until you receive the benefits.
If your claim is denied, your lawyer should examine what went wrong and see what to do to have your appeal approved.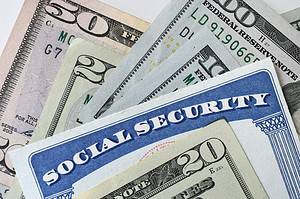 Yet, some lawyers may ask you to look for new legal representation to appeal your claim. Ensure the local disability attorney you chose is ready to handle the whole matter, from the initial SSD claims to subsequent hearings and appeals.
Hire a Lawyer Whom Will Fight for Your Benefits
The SSD claims process can be demanding; mainly when dealing with the devastating physical or psychological signs you're undergoing. It would help if you had a good lawyer to fight for you during the claims process.
At Legal Giant, we understand how daunting the process of finding an attorney can be, especially when you're yet to come to terms with the disability.
We can connect you with local social security disability lawyers who will fight for your rightful compensation.
Contact us today for a free, no-obligation review of your case.