Philips remains one of the world's leading electronics companies with a vast history dating back to the 19th century. While it has produced a massive number of high-quality consumer products ranging from coffeemakers to light bulbs, the company announced in February 2020 that it was shifting all of its focus to healthcare technology.
Philips is a trusted brand in the healthcare industry, making billions of dollars every year selling a wide range of healthcare equipment, including ventilators and breathing machines.
However, in June 2021, the company made a surprising decision to recall millions of its CPAP machines amid concerns that they expose patients to a wide range of health risks, including respiratory diseases and cancer.
The FDA classified the recall as "Class 1" recall, the most severe type of product recall in the United States. As such, personal injury attorneys took up the matter and have been filing CPAP lawsuit cases on behalf of patients who have suffered injuries after using the recalled devices.
So, what is the latest on Philips CPAP recall class action lawsuit, and what should plaintiffs expect going forward? Read this blog post to the end to find the latest information you need to know.
Have CPAP Lawsuits Been Consolidated Into a Multidistrict Litigation?
Yes. On September 30, 2021, the United States Judicial Panel on Multidistrict Litigation (JPML) listened to arguments for consolidating at least 32 CPAP lawsuits into single multidistrict litigation in Pennsylvania.
Multidistrict litigation is similar to a class-action lawsuit, but instead of all the cases being tried as one big case, they are tried separately. In multidistrict litigation, the pre-trial proceedings are usually consolidated to one court.
The move is aimed at helping promote consistency among individual cases. The ruling favored the consolidation of the cases into MDL, and it is expected that all lawsuits against Philips Respironics will be consolidated in a Pittsburgh federal court.
Respironics CPAP Machine Recall Information – Can a CPAP Machine Cause Cancer?
On June 14, 2021, Philips issued an official recall for some of its CPAP, BiPAP, and Ventilator machines. The recalled devices are believed to contain polyester-based polyurethane (PE-PUR) foam meant to reduce unwanted sound and vibrations.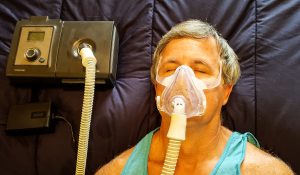 However, research revealed that the foam breaks down, causing black debris /particles that can easily enter the mask, air pathway, or tubing.  When inhaled, the foam particles release toxic chemicals directly into the patient's lungs and other body parts.
The toxic chemicals released in your body can cause a wide range of health complications, including:
Different types of cancer.
Chronic bronchitis.
Migraines.
Chemical poisoning.
Liver damage.
Heart failure.
Reactive air disease.
Asthma.
Emphysema.
Pneumonia.
Kidney damage.
Acute respiratory distress syndrome.
Some of the recalled Philips CPAP machines include:
DreamStation.
DreamStation Go.
Dorma 400.
Dorma 500.
E30.
C-Series ASV.
REMstar SE Auto.
SystemOne (Q-Series).
SystemOne ASV4.
DreamStation ASV.
Noncontinous Ventilator.
OmniLab Advanced +.
C-Series S/T and AVAPS.
What Can I Do If I Have a Recalled Device and Can't Wait for a Replacement?
The first thing you need to do is verify if your exact device is included in the recall list. Philips has set up a comprehensive registration process that allows anyone to check if their device is among the recalled machines. You can do this using the serial number on your machine.
If your machine is affected, you are advised to begin the claim process immediately. You can also register your affected device with Philips by calling 877-907-7508.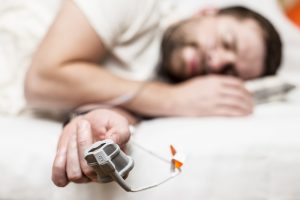 If the device you are currently using isn't included in the recall list, but you still doubt it, go ahead and consult your Durable Medical Equipment supplier or prescriber to find out if everything is okay.
The FDA also recommends speaking to your primary healthcare provider to assess your health condition and determine the right treatment option for you.
What Do I Need to File a Philips CPAP Recall Class Action Lawsuit?
To file a claim against Philips Respironics, you will be required to submit comprehensive medical documentation, proof of BiPAP or CPAP use, plus other documents that prove your health condition is directly related to the defective Philips machine you used.
It means that you need to talk to an experienced defective medical device attorney first before you proceed with the other steps involved in the process. Ensure you have all the proper documentation before you submit your claim.
While there is no immediate deadline to submit your claim, you need to be aware of the statute of limitations on such claims in your state. It is also critical to ensure that any documentation you submit has correct information. Should you miss any deadlines, you may not be able to recover compensation.
How Much Will the Settlement Be for the Victims?
Since the cases are only reaching the pre-trial stage, it is still too early to speculate the final dollar amounts on settlements.  The other critical factors that will most probably affect the settlement amounts are the victims' varying degrees of injury and illness.
Technically, plaintiffs with the most serious injuries will most likely receive payments ranging from $100,000 to $500,000. However, these figures can shoot up tremendously if liability is established.
Victims stand to be compensated for past and future medical expenses related to their injuries as well as lost wages, pain and suffering, emotional distress, loss of enjoyment of life, and a wide range of other losses caused by the injuries.
Who Is Eligible for a CPAP Lawsuit?
Anyone who has been diagnosed with a severe medical condition after using one of the recalled devices should talk to a personal injury attorney as soon as possible.  The attorney will assess your situation to determine if you are eligible for compensation.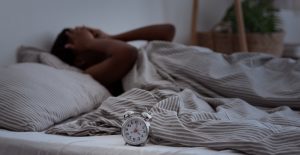 But it is also good to mention that there is still too much to learn about the damage caused by these devices. For some people, the major worry is still the latency period (the time that passes between being exposed to something harmful and developing symptoms). In some cases, this period can be years, making it difficult for some people to submit their claims now.
Nonetheless, attorneys are asking people to come forward if they have experienced any injuries or illnesses potentially caused by the recalled Philips devices.
Do I Need an Attorney to File a CPAP Lawsuit Claim?
The truth is that anyone can file a claim. However, since this is a relatively complex legal matter, you will want the help of an experienced attorney who will assess your situation and advice you on what to do next.
The lawyer will be able to look over your medical records and other critical documentation to establish if you have a viable lawsuit against Philips Respironics.
How Much Money Do I Need to Hire a Philips CPAP Recall Lawsuit?
You don't need any money to hire an attorney to review your case because most lawyers take on these cases on a contingency fee basis. It means that you pay nothing upfront to hire a CPAP lawsuit attorney.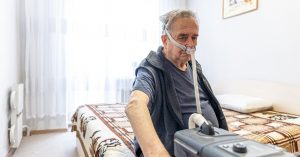 The lawyer will only receive an attorney fee plus recovery of other expenses incurred if a payout is obtained.  With no out-of-pocket costs, you have access to the most experienced attorneys and other resources that can help you strengthen your case against Philips.
Do You Qualify for Philips CPAP Lawsuit Compensation?
If you or your loved one has been using any of the recalled devices and developed a medical condition, you may be entitled to compensation. Our experienced attorneys are ready to provide you with free consultation and case evaluation to determine if you have a valid claim.
Contact us today to find out if you qualify for compensation!