Insurance coverage is not a new concept. Individuals have insurance for their cars, homes, and any other property.
The impression behind insurance is that people with a specific risk in common- for example motorists- share that risk. So, insurance companies charge certain premiums for groups of people with the same type of risk.
It's simple- you pay a small amount to transfer the risk to the insurance company. By doing this, you avoid a financial ruin.
Medical malpractice insurance works the same way- it protects medical professionals from financial risks associated with medical malpractice lawsuits.
But even though malpractice insurance is recommended for all medical specialties, most medical professionals don't clearly understand how this type of insurance works.
This post will discuss a broad overview of medical malpractice insurance and why healthcare providers need it.
I'm a Doctor – What Do I Need to Know About Medical Malpractice Insurance?
Doctors are only human- even the most experienced ones make mistakes! The problem is, if you make a mistake, you could change a patient's life forever, and if you aren't insured, yours as well.
Some state laws require medical professionals to have medical malpractice insurance. But in states where malpractice insurance is not compulsory, physicians don't bother insuring themselves. While this is not illegal, it's a risky path.
Here's the reason- The majority of physicians in the U.S face a medical malpractice lawsuit at least once in their career lives.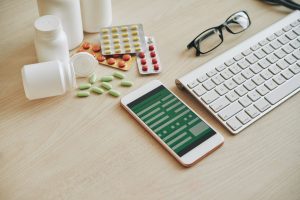 A study published by the New England Journal of Medicine found that 75% of physicians in low-risk specialties face a lawsuit by age 65. For high-risk specialties, the risk rose to 99%.
With an average payout of $353,000 between 2009 and 2014, you can see that medical professionals need malpractice insurance, even in states where it is not compulsory.
What Exactly Is Malpractice Insurance?
If you're hearing of malpractice insurance for the first time, you must ask, "what is medical malpractice insurance?"
Medical malpractice insurance is a type of professional liability insurance covering medical professionals against injury and medical negligence claims.
Malpractice insurance policies cover nurses, doctors, and other medical professionals to protect them from liability claims and damages. Typically, malpractice insurance covers:
Court fees
Attorney's fees
Arbitration costs
Settlement costs
Punitive and compensatory damages
Medical costs
What Is Covered by My Malpractice Insurance?
So, what does medical malpractice insurance provide protection against?
Malpractice insurance covers you against negligence lawsuits. It protects you as a physician if a patient alleges that you failed to provide proper treatment, made a mistake during treatment, or omitted a critical part of the treatment.
Malpractice insurance policies also cover the financial impact of a legal claim. That means you won't have to pay the legal fees and expenses alone- your policy will cover it.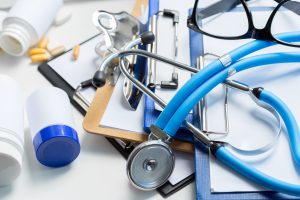 The policy also compensates you for loss of income and emotional pain and suffering that you might experience due to the claim against you.
But there are instances where a standard malpractice policy will fail to cover you. For example, you won't be covered if the error in question was not a mistake but intentional harm to the subject of the claim.
Who Needs Medical Malpractice Insurance Coverage?
Malpractice coverage is an essential insurance that every healthcare provider should have. In fact, most states require physicians to have liability insurance.
Even states that don't have this requirement expect physicians to have basic insurance coverage to maintain hospital staff privileges.
Although this is not an exhaustive list, some of the healthcare practitioners that should buy malpractice insurance include:
Surgeons
Nurse practitioners
Physicians
Occupational therapists
Registered nurses
Dentists
Ophthalmologists, opticians
All facilities that offer healthcare services should also consider buying malpractice insurance.
What Coverage Options Do I Have?
In the world of medical professional liability, there are two main types of policies- claims-made and occurrence-based policies.
1. Occurrence-Based Policy
The occurrence-based policy protects medical providers for the entire term of the policy. The coverage stands even if a claim of a medical malpractice incident that occurred during the policy period is reported when the policy has already expired.
For example, if you had an occurrence policy in 2015, it would protect you from a malpractice claim that occurred in 2015 but went unreported until 2017.
2. Claims-Made Policy
Contrary to occurrence policy, a claims-made policy only covers malpractice cases that occurred and were filed during your policy term.
So, if one of your patients files a medical malpractice claim after your policy expires, you will not be covered even if you had a policy when that incident occurred.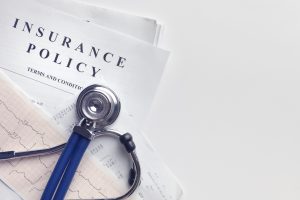 Got a Legal Issue? Let Us Help You Find An Attorney Near You
That's why its recommended to take a tail policy for extra protection when using a claims-made insurance. A tail policy covers for any claims that could arise when the claims-made policy ends.
Where Should I Look to Get Malpractice Insurance?
Medical liability insurance protects you from claims of negligence or malpractice related to a medical service that caused injury or harm to a patient. But where do you start looking for a malpractice insurance provider?
At Legal Giant, we understand how important it is to get the right malpractice insurance. So, we made a list of the top 10 medical malpractice insurance companies that you can choose from:
1. The Doctors Company
The Doctors Company is the biggest physician-owned malpractice insurer. It has more than 80,000 members and approximately $6 billion in assets.
The company is profoundly endorsed by esteemed healthcare organizations such as the American Academy of Otolaryngology and the American College of Cardiology.
Insurance policies from the Doctor's Company protect healthcare providers from common effects of malpractice claims, like litigation and cyberattacks.
2. MedPro Group
MedPro Group is part of Berkshire Hathaway Specialty Insurance. It was 1899 and has since made a good reputation for itself.
MedPro Group covers more than 110,000 healthcare providers and systems across the country. It has the highest A.M. Best Rating, superior (A+++), which shows you can trust them for coverage.
The company boasts a 90% win rate for national trials, with only 20% of cases being closed with a payout since its foundation.
3. MagMutual
MagMutual is an Atlanta-based top malpractice insurance carrier. It has been operating for forty years and covers more than 30,000 physicians and healthcare organizations.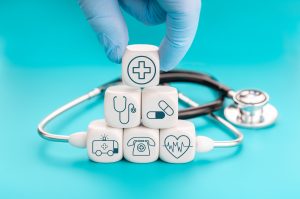 MagMutual has a reputation for preventing 95% of malpractice cases from going to trial. Even more impressive is that 80% of the cases taken to court are won.
4. MLMIC Insurance
MLMIC is part of the Berkshire Hathaway family and offers first-class malpractice coverage to healthcare professionals in New York.
The insurer covers medical professionals and helps them reduce the risk of malpractice claims. It boasts an A+ rating by A.M Best and a library of continuing medical education (CME) programs.
5. Berxi
Berxi, an affiliate of Berkshire Hathaway Specialty Insurance, provides healthcare professionals with simple, customizable, malpractice coverage.
The best thing about Berxi is its speedy application and approval process. As a doctor, you can get approved and download proof of protection within minutes.
6. Coverys
Coverys has been insuring healthcare professionals for 45 years now. Since it focuses on insuring against and analyzing risk, Coverys proactive approach to risk management favors the physician and patient.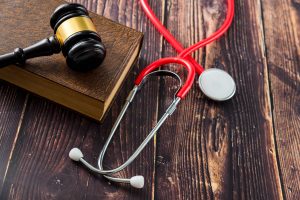 Besides, this insurer offers support programs to professionals who have previously had malpractice cases brought against them.
7. ProAssurance Group
A malpractice insurance company that offers coverage to both individual physicians and medical professional groups.
ProAssurance has been a consistent Ward's Top 50 Performer since 2007 and is A-rated by A.M Best. The best thing about ProAssurance is that it is available in all fifty states and the District of Columbia.
8. NORCAL Group
NORCAL, now affiliated to ProAssurance, covers more than 30,000 medical professionals in all U.S. states. The insurer has been in operation for over forty years and has earned the trust of many physicians. NORCAL Group has an A (Excellent) from A.M Best thanks to its financial stability.
9. Hospitals Insurance Company (HIC)
HIC offers malpractice and general liability policies to medical professionals in New York State. It is available to both physicians, hospitals, and long-term care facilities.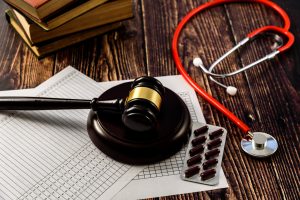 Another thing, HIC policyholders have access to Healthcare Risk Advisors who can help them reduce and transfer risk.
10. Texas Medical Liability Trust (TMLT)
TMLT was created as a self-insured trust in 1979. The company offers affordable medical liability coverage to more than 20,000 professionals in Texas.
Though it is based in Texas, TMLT provides coverage to doctors in other states through an affiliated risk retention group called Lone Star Alliance.
Final Thoughts
Medical professionals are at high risk of medical malpractice lawsuits. A malpractice insurance policy is the least a doctor can have to protect themselves.
The policy may not protect you from unexpected events but will save you from financial losses associated with medical negligence claims.
As seen from the list above, there are unlimited liability insurance companies options out there. These companies differ according to costs, coverage features, and additional services. That's why it's essential to understand your options before you decide.